Finder is committed to editorial independence. While we receive compensation when you click links to partners, they do not influence our opinions or reviews. Learn how we make money.
Compare e-commerce business loans
Exceed your goals by finding the right loan for your online store.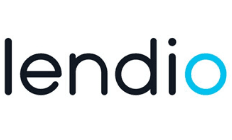 Quick turn around
Secure online application
Compare 75+ legit business lenders
See your rate
Thanks to an explosion of e-commerce sites, it's never been easier to quit your day job to make a living selling custom T-shirts. Or whatever strikes your fancy. Chances are you'll need to borrow money from time to time to prepare your inventory for the holiday season — or cover overhead costs when things are slow.
We walk you through the basics of e-commerce financing so you know what to look for when comparing lenders.
How do e-commerce business loans work?
An e-commerce loan is a type of financing for small online retailers. It's very similar to a business loan in that it's money you borrow and repay with interest and fees. However, there are some financing options that only work for businesses that make money by selling goods online, such as PayPal Working Capital.
Is my company considered an e-commerce business?
If you sell goods online, you have an e-commerce business. For more information, read our e-commerce 101 guide.
What kinds of loans are available to e-commerce businesses?
The first step to finding a loan is learning about options available for a unique business like yours.
Term business loans. Covers one-time expenses like new equipment or more inventory.
Lines of credit. Keeps things running during the off season by using what you need, when you need it.
Microloans. A small loan that funds small projects that don't need much capital.
Peer-to-peer business loans. Get funding from investors interested in your business through peer-to-peer marketplaces like Bitbond.
Small Business Administration loans. Find lower rates with a government-backed loan designed to help businesses that don't qualify for other financing.
Business cash advances. Also known as merchant cash advances, these provide funds based on your sales for a set fee or a percentage of your sales. But watch out: These loans can cost more than your typical business loan.
Compare business loan options
Loans for eBay sellers
If you have an eBay store, you're in luck. From PayPal Working Capital to BitBond's eBay loans, you'll find plenty of financing options designed specifically for you. Check out our guide on eBay loans to see if there's something for your business.
Two benefits competitive e-commerce business loans will offer
Favorable terms. Decide if your business needs money up front with a fixed term or more flexible access through a line of credit. A line of credit is helpful for businesses that anticipate a dip in sales at specific times of year. For one-time larger expenses, consider a fixed-term loan.
Low costs. Lenders look at how much you want to borrow, your desired repayment term and your business's financial history to determine your interest rate. Before you apply, get quotes from at least three lenders, and look at any origination, prepayment and application fees — which are often included in the APR.
What do I need to apply?
The documents you'll need vary depending on the lender and loan you're applying for, but you'll likely need to provide:
Your business's financial records including monthly revenue and expenses.
A business plan that details your strategy for growth.
Your personal information including contact details and business ownership verification..
In some cases, you might need to provide your personal credit score.
Four tips for getting an e-commerce business loan
Wait until you're ready ready. If you're just starting out, avoid high interest rates and predatory fees by looking at other types of financing.
Have a killer business plan. Not only will a great business plan help you get the most from your loan, but it can also help you focus on your goals.
Know your cash flow. Finding the right loan for your business can be difficult if you don't know how you're going to pay it off. Go over the numbers, and take note of any patterns in your profits.
Boost your credit score. Taking steps to improve your credit score can help you get a better deal on rates and fees.
Four tips for running a successful e-commerce business
Use multiple social media platforms. Don't just rely on reaching your customers through Facebook. Each platform comes with its own strengths and weaknesses, and using more than one could cover your bases.
Be mobile-friendly. Shopping on a computer is becoming a thing of the past. Not only should your site be responsive, but your content should fit mobile reading too.
Simplify, simplify, simplify. The last thing you want is for frustrated customers to give up while trying to buy your products. Make it as easy as possible for them to spend money on your site.
Reward loyalty. Developing a loyalty program is a tried-and-true way of getting customers to come back.
Are there other ways to fund my e-commerce business?
Yes. Loans are a common way to finance e-commerce businesses, but they aren't your only option. Here are some alternatives:
Investors. Get funding in exchange for ownership of a percentage of your business from venture capitalists, angel investors or investment corporations.
Crowdfunding. Set up a page on a crowdfunding campaign to collect donations from your social circle and business's fans.
Friends or family. You probably won't have to pay interest or fees when borrowing money from a wealthy acquaintance or relative — but you risk serious social consequences if you can't pay them back.
Personal loans. Consider taking out a personal loan to fund a fledgling business that doesn't meet the age or revenue requirements for a business loan.
Bottom line
Finding the right loan could make or break your online business. You could find that you're eligible for options you might not have considered. If you'd like to explore even more types of financing options, you can compare a full range of business loans in our detailed guide. Be sure to read the fine print before settling on any lender.
You may be interested in these e-commerce platform reviews
Frequently asked questions