eBay pulls "Hawaiian beach sand" listings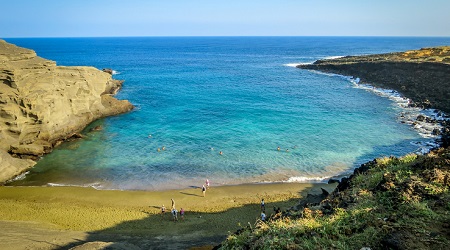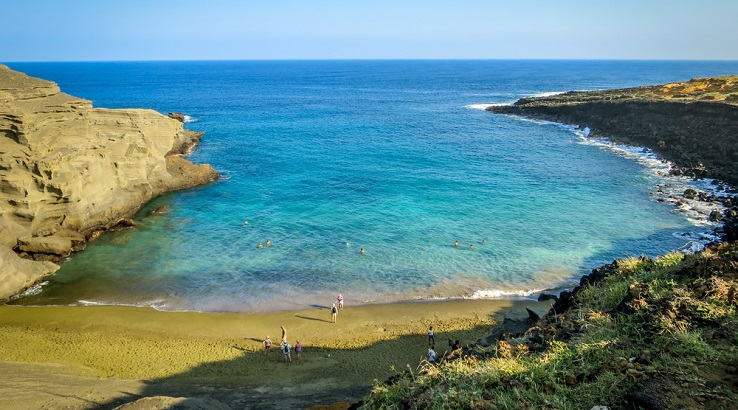 Those interested in purchasing sand bottled from the iconic US island state are out of luck.
Online auction website eBay has removed listings advertising the sale of sand allegedly sourced from Hawaii's pristine beaches, including the popular Papakolea Beach, one of only four green sand beaches in the world.
The listing were removed after the Hawaii Tribune-Herald inquired about the sand sales, being sold up until as recently as Wednesday, which were in violation of Hawaiian laws that prohibit people removing beach sand.
There are a few limited exceptions where sand can be removed but not for personal or commercial sale.
"It used to be legal to take sand up to a certain amount per person, per day. However, the law was changed, and taking sand is now illegal," Department of Land and Natural Resources spokesperson Deborah Ward said.
The US law was revised in 2013. Prior to this, people were legally able to take one gallon of sand per day.
Obviously, residual sand removed from the beach, for example on beach towels or flip flops, is permitted.
The listings, which were removed Thursday, included sales of vials of olivine sand purportedly taken from Hawaii's famous "green sand" Papakolea Beach for $3.50 plus shipping, the Hawaii Tribune-Herald reported.
The same seller's page also sold sand from other parts of Hawaii, including Haleiwa, Oahu and Lihue, Kauai.
"While we haven't been directly contacted by the Hawaii Department of Land and Natural Resources, we are certainly willing to work with them on the best way to address this issue in the future," eBay director of global corporate affairs and communication Ryan Moore told the Hawaii Tribune-Herald.
Moore added that eBay removed active marketplace listings, warning sellers these items opposed eBay policy.
The only way to see Hawaii's green sands is to fly there. Discover Black Friday and Cyber Monday travel deals.
eBay's latest research encouraged the online marketplace to start holiday sales early this season, as well as launch its new free delivery program and offer price match guarantees on deals extending to Black Friday.
Last week, some of the largest online and in-store retailers in the US, including Amazon, eBay and Walmart launched early November Black Friday sales, offering holiday season discounts on both products and shipping.
Latest Black Friday headlines
Picture: Shutterstock