Finder is committed to editorial independence. While we receive compensation when you click links to partners, they do not influence our opinions or reviews. Learn how we make money.
Earnest student loan refinancing review
Offers personally tailored repayment plans to fit your unique situation.
Best if you have near-perfect finances and want repayments tailored to your exact needs.
Pick something else if you were hoping to apply with a cosigner or never completed your degree.
You've graduated and you're on your way to building a great career for yourself. Or maybe your child has graduated and you're looking to refinance, now that you've paid some debt down. Earnest may be able to help.
Details
| | |
| --- | --- |
| Product Name | Earnest Student Loan Refinancing Variable Rate (w/ autopay) |
| Minimum Loan Amount | $5,000 |
| Max. Loan Amount | None |
| APR | 3.21% to 8.72% |
| Interest Rate Type | Variable |
| Minimum Loan Term | 5 years |
| Maximum Loan Term | 20 years |
| Requirements | 650+ credit score, employed or have a job offer within 6 months, not live in DE, KY, NV, enrolled less than half time or plan to graduate at the end of the semester, $5,000+ in student debt from Title IV school, loan account in good standing, current on all mortgage or rent payments, no bankruptcy or recent collection accounts on credit report, US citizen or permanent resident with 10-year green card, ages 18+ |
Expert review
Review by
aliyyah.camp@finder.com
---
Aliyyah Camp is a writer and personal finance blogger who helps readers compare personal, student, car and business loans. Aliyyah earned a BA in communication from the University of Pennsylvania and is based in New York, where she enjoys movies and running outdoors.
Expert review
You might want to consider refinancing with Earnest if you have near-perfect credit and savings that grow each month. Rates start ridiculously low, and it tailors repayments to fit your exact budget. Plus, it offers both deferment and forbearance options if you face a financial rough patch or decide to go back to school.
But it has high financial standards. And you can't apply with a cosigner to help you qualify. You also aren't eligible if you never completed your degree.
Not sure Earnest is right for you? Compare other refinancing options below.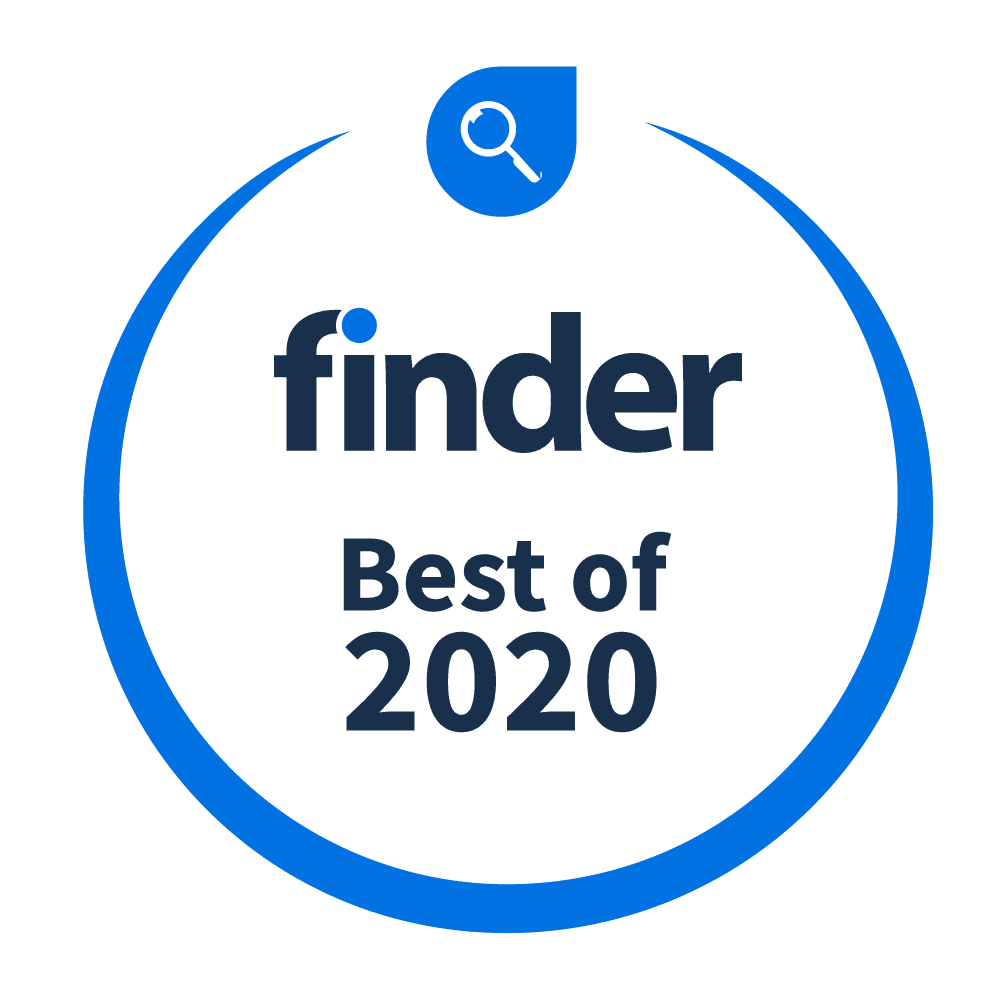 What makes Earnest student loan refinancing unique?
Refinancing student debt with Earnest means refinancing with a lender that tailors your interest rate and repayment plan to your needs. It analyzes your career, spending habits and savings in addition to your credit score and income. But to get that plan, you'll need to be financially fit.
You can also skip a payment every 12 months and make it up later. This option is available after making six months of on-time repayments. To qualify, you must request the skip at least five business days before your repayment is due.
What is Earnest student loan refinancing?
You can refinance private, federal and Parent PLUS loans through Earnest. The loans are unsecured, and Earnest prides itself on a technique called Precision Pricing to make your repayments fit your budget. The minimum balance you'll need to refinance is $5,000, with Earnest.
What rates can I expect from Earnest?
Refinancing starts at a variable 3.21% APR or fixed 3.21% APR with autopay.
Another imporant factor in your loan cost are terms, which from 5 years to 20 years. Those terms can be broken down by month as part of Earnest's Precision Pricing.
What are the benefits of Earnest student loan refinancing?
Few fees. There are no origination, prepayment or late fees with this loan. In fact, the only fee you might run into is up to $8 for a missed payment.
Refinance during your last semester. While you can't refinance your debt if you dropped out, you can qualify for refinancing if you're currently enrolled in your last semester.
Pricing just for you. You get to take control of your repayments by choosing the minimum monthly payment. From there, Earnest fits the rate and term to that amount — down to the exact month.
Ability to skip a payment. Earnest gives you the ability to skip a payment once every 12 months and make it up later.
Forbearance. Under qualifying circumstances, Earnest affords forbearance to those refinancing student loans. Deferment may also be available to you if you're active duty military, serving with the Peace Corps or pursuing a graduate degree.
Compare Earnest to other online student loan providers
What to watch out for
Private student loan refinancing in general comes with drawbacks, and a few are specific to Earnest.
No cosigners. Currently Earnest doesn't accept cosigners when you apply.
High financial standards. Earnest also looks at your savings, spending and borrowing habits when you apply. You might not qualify if you don't have at least two months of savings and a bank account that shows growth from months to month.
Variable rates not available everywhere. You're limited to fixed rates if you live in one of the following states: Alaska, Illinois, Minnesota, New Hampshire, Ohio, Tennessee or Texas.
Limited access. Earnest doesn't lend to those who live in Delaware, Kentucky or Nevada.
No incomplete degrees. Any debt accumulated for a degree you didn't complete is ineligible for refinancing with Earnest.
Am I eligible?
You've got your finances on lock, and you're ready to apply. First, you'll want to make sure you meet the following criteria:
Minimum credit score of 650
Employed, written job offer for a position that starts within 6 months or consistent income
Not a resident of Delaware, Kentucky or Nevada
Enrolled less than half time or plan to graduate at the end of the semester
At least $5,000 in student loan debt from a Title IV school
Student loan account in good standing
Primary borrower on student loans you're refinancing
Student loan debt is from your own education or your child's
Current on all mortgage or rent payments
No bankruptcy or recent collection accounts on credit report
US citizen or permanent resident with 10-year green card
At least 18 years old
Earnest provides guidelines on its website. They aren't hard-and-fast rules but are heavily suggested if you want to improve your chances of application approval.
What do I need to apply?
Getting your rate should take about two minutes. Here's what you'll need to do:
Visit Earnest's website.
Choose either Student Loan Refinancing or Parent PLUS Refinancing.
Complete the required forms with your education, finance, contact and personal information.
Get your rate nearly instantly.
To continue with your application after you get your range of potential rates:
Connect your financial accounts through Earnest.
Submit any extra documentation.
I got the Earnest student debt refinancing loan. Now what?
On agreement, you should have been able to set up autopay to ensure that your payments are on time and get the rate discount. If you didn't sign up then, you can enroll through your Earnest online account.
Simply log in to your account and click Loan details. Sign up from there, shifting your pay schedule to biweekly at the same time, if you'd like.
If your finances start getting rocky and you think you might not be able to make a payment, call Earnest's customer support team right away. They'll may be able to work with you to find an alternative solution.
Who services Earnest student loans?
Earnest services its own student loans, so you won't have to contact a different company when you have questions about repayments or forbearance. While Earnest was acquired by student loan servicer Navient in 2017, it still operates independently and handles all student loan repayments.
Don't have the finances to qualify with Earnest? Compare your other options with our guide to student loan refinancing. Or check out other loans that Earnest offers.
Frequently asked questions