Finder is committed to editorial independence. While we receive compensation when you click links to partners, they do not influence our opinions or reviews. Learn how we make money.
Puppy and dog vaccinations
See which vaccines your pup needs most, and which ones you can safely skip.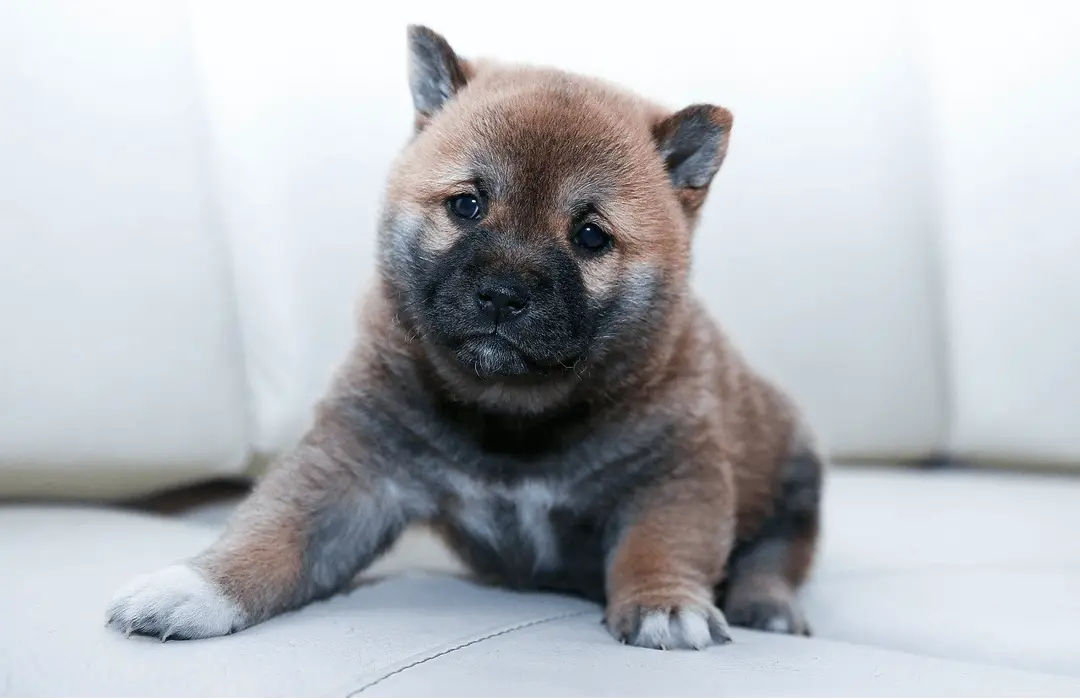 Like humans, dogs can catch a variety of mild or serious illnesses that are easily prevented with vaccines. Puppies need several rounds of vaccines within their first year, but they might only need vaccines every few years after that. But which ones do you really need and how often? Consider factors that could put your dog more at risk for illnesses, such as spending time outdoors or playing at dog parks.
Which vaccines does my puppy or dog need?
Your dog's vaccination needs vary based on the risks in your area and time spent outdoors or around other dogs. The American Kennel Club outlines several standard vaccines that most dogs need along with additional shots your vet may recommend:
Core vaccines
Vets or clinics may refer to a few vaccines as core vaccines because they protect against serious or life-threatening diseases. Your vet usually gives these as a single combination shot called the DHPP, an acronym for each of the illnesses protected against, and your dog will also need a rabies vaccines.
These vaccines protect your dog from :
Distemper. This highly contagious infection first attacks your dog's respiratory and gastrointestinal systems and can later lead to seizures or paralysis. The condition spreads through infected animals or shared food and water.
Hepatitis. Adenovirus attacks a dog's liver, kidneys and even lungs, possibly leading to jaundice. The most serious forms can endanger your dog's life.
Parvovirus. One of the most deadly and infectious viruses for puppies, parvo can be transmitted between dogs through feces, shared bowls and direct contact. It attacks the digestive system and can lead to severe dehydration requiring immediate veterinary care.
Parainfluenza. This virus can lead to a respiratory condition called kennel cough. Most cases are mild but easily spread through close contact with other dogs.
Rabies. This deadly virus attacks the central nervous system of both dogs and people and has no cure. It is transmitted through the bite or scratch of a rabid animal, typically a wild animal.
Non-core vaccines
Your vet may also prescribe non-core vaccines if you live in a rural area or take your pup to dog parks or hiking trails. These vaccines aren't necessary for all dogs all the time, only dogs who are at risk of getting these diseases:
Corona virus. This virus is quick to spread at the dog park or kennel and causes gastrointestinal symptoms for several days. While not typically life-threatening, a dog may need close attention to monitor hydration.
Bordetella bronchiseptica. Another cause of kennel cough, this time a bacteria is to blame for respiratory illness. Again, it's commonly found in dogs exposed to other dogs through boarding, doggie daycares, dog parks or other socialization. Your kennel might even require if before you can board your pup.
Leptospirosis. This bacteria spreads through the urine of wild animals and is more common in areas thick with wildlife or with temperate to tropical weather. Severe cases can lead to meningitis and death.
Lyme disease. Transmitted through ticks, these bacteria cause dogs to experience joint, heart, kidney or neurological symptoms. Dogs can suffer relapses even after antibiotic treatments.
How much do dog vaccinations cost?
The cost of vaccinating a puppy tends to cost more than fully grown dogs because puppies need several rounds within their first year. However, many shelters will include your puppy's first round of vaccinations before adoption.
For either puppies or adult dogs, you can expect the cost to total:
Puppy vaccinations: $75-$120 for all rounds
Adult dogs with core vaccines only: $60-$100, every one to three years
Adult dogs with core and optional vaccines: $90-$250, every one to three years
Will pet insurance cover puppy and dog vaccinations?
Yes, dog insurance covers vaccines if you have a wellness policy. A wellness policy may include coverage for blood tests, worming treatments, teeth cleaning and spaying or neutering as well.
However, only a few insurers offer coverage for routine care, and some only offer it as an add-on to accident and illness insurance. Those that do cover routine care may pay 100% of costs up to the limit listed on your policy, or they may set a limit for each individual treatment. You'll probably pay some costs out of pocket.
Compare pet insurance companies
When should I vaccinate my puppy?
Your puppy will need several vaccines and boosters within its first year to give the pup strong protection against illnesses. While you should work with your vet to find the best schedule for your dog, the American Kennel Club suggests this vaccination schedule:
| Puppy's age | Vaccine |
| --- | --- |
| 6 to 8 weeks | Canine distemper and parainfluenza |
| 10 to 12 weeks | DHPP |
| 12 to 24 weeks | Rabies |
| 14 to 16 weeks | DHPP |
| 12 to 16 months | Rabies and DHPP |
| Typically paired with DHPP vaccine | Optional vaccines: Bordetella, Leptospirosis, Corona virus and Lyme disease |
When should I vaccinate my adult dog?
After dogs receive boosters around one year old, they might only need vaccines once a year or every few years. Your dog may need DHPP every one to two years and can get the optional vaccines at the same time.
However, you should follow your state's laws for the frequency of rabies shots, between one and three years apart. Follow your vet's recommended schedule for vaccines even if it differs from the AKC's suggested schedule. Your vet will be more familiar with local risks and your dog's history.
Where can I get cheap dog vaccinations?
Many clinics offer discount packages or special offers to help owners curb the cost of their dog's routine care. Try one of these locations to find low-cost dog vaccines:
Animal shelters. Many local shelters discount dog vaccines or offer free programs to eligible families.
Vaccine clinics. These clinics limit services to vaccines and sometimes microchipping. You may find a clinic at pet stores, drugstores or temporary locations like parks.
Wellness clinics. Wellness vet clinics take care of multiple routine care needs, including vaccines.
Low-cost vets. Some vets offer discounts, special programs or everyday low rates compared to other vets in your area. You'll need to research ahead of time to find the best deal on vet care near you.
Does my puppy or dog need deworming?
Yes, most puppies are born with intestinal worms that require several doses of deworming to effectively kill these problematic creatures. Adult dogs can pick up worms too, although most heartworm preventives work against several common types.
If you use preventives regularly, your vet may only need to treat your dog if worms are found in a fecal test. Your dog may benefit from an annual fecal test to spot new worms picked up.
When is it safe to let my puppy socialize?
You should take precautions when socializing your puppy before the full vaccination schedule is completed. Check with your vet to make sure limited, supervised socialization is approved. You can safely socialize your pup while sticking to the recommended schedule:
Welcome your puppy home. From the moment you bring the pup through the door, introduce them to all the hubbub of home life. You can let them meet other pets and introduce a variety of stimuli like vacuum cleaners, different surfaces and family members.
Attend puppy classes. Once you've started vaccinations, you can go to puppy classes at a reputable pet training facility. All other puppies going to the class should be up-to-date with their vaccines.
Introduce other dogs at your home. If you have friends with fully vaccinated dogs, ask them to bring their dogs to your house.
Skip the dog park. Whatever you do, avoid taking your puppy to dog parks or areas populated with many dogs until after your pup has completed the vaccination schedule.
Be careful with boarding. Kennel cough is quick to spread in boarding kennels. It might be best to avoid boarding your puppy at first, or ask about special options for puppies, like overnight at-home petsitting instead.
Bottom line
Your dog may need only a few core vaccines for protection, or they may need additional vaccines if you live in areas at risk for conditions like Lyme disease. You can get insurance for this routine care, although expect some out-of-pocket costs whether or not you buy a policy. If you'd like, compare pet insurers to find the best wellness coverage for your dog.
Common questions about dog and puppy vaccinations