Finder is committed to editorial independence. While we receive compensation when you click links to partners, they do not influence our content.
Best DNA kits of 2020
Uncover key information about your heritage and health.
Direct-to-consumer DNA kits are more popular than ever. Compare some of the top DNA testing kits to find the one that best satisfies your curiosity and meets your budget.
What is DNA testing and how does it work?
DNA testing is a tool to help you identify potential relatives, understand your ethnicity better or learn about which diseases you may be at risk of inheriting.
There are three common types of tests used by DNA kits. They are:
Autosomal testing. This means using pairs of chromosomes to help you identify distant relatives, your ethnic composition, or medical risks you may be more vulnerable to.
MtDNA testing. A method used to specifically trace your maternal ancestry line.
Y-DNA testing. A method used to specifically trace your paternal ancestry line.
Exactly how far back can these tests trace your DNA? While autosomal testing can trace up to eight generations of lineage, mtDNA and Y-DNA testing can trace as far back as 100 generations.
Best DNA test kits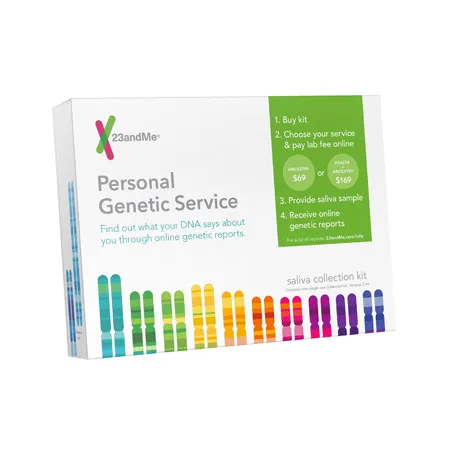 23andMe
Learn more about your ancestry and health from the first direct-to-consumer DNA testing kit to hit the market.
Back in 2008, 23andMe won the "Invention of the Year" award from Time Magazine for its novel, direct-to-consumer DNA testing kit. Now, the company offers two different kits — one that focuses solely on your family tree and one that combines your ancestry with vital information about your health. Check out our review if you'd like learn more about 23andMe.
Perks:
Two kits at different price points to choose from.
No blood required, just saliva.
Optional opportunity to participate in research studies.
---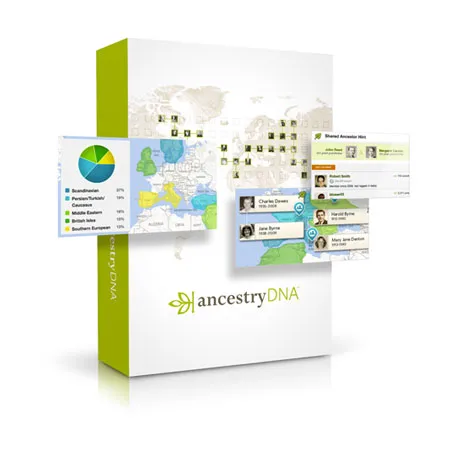 AncestryDNA
Get connected with distant relatives using one of the largest DNA networks in the world.
The AncestryDNA kit is aimed at delivering new and insightful information about your ethnicity, heritage and potentially long-lost relatives. Get a detailed breakdown of where your family comes from based on a database of more than 350 regions around the world. Check out our review if you'd like learn more about AncestryDNA.
Perks:
Learn in-depth information about your family tree.
Identify relationships with unknown family members.
No blood needed, just saliva.
Where to buy:
---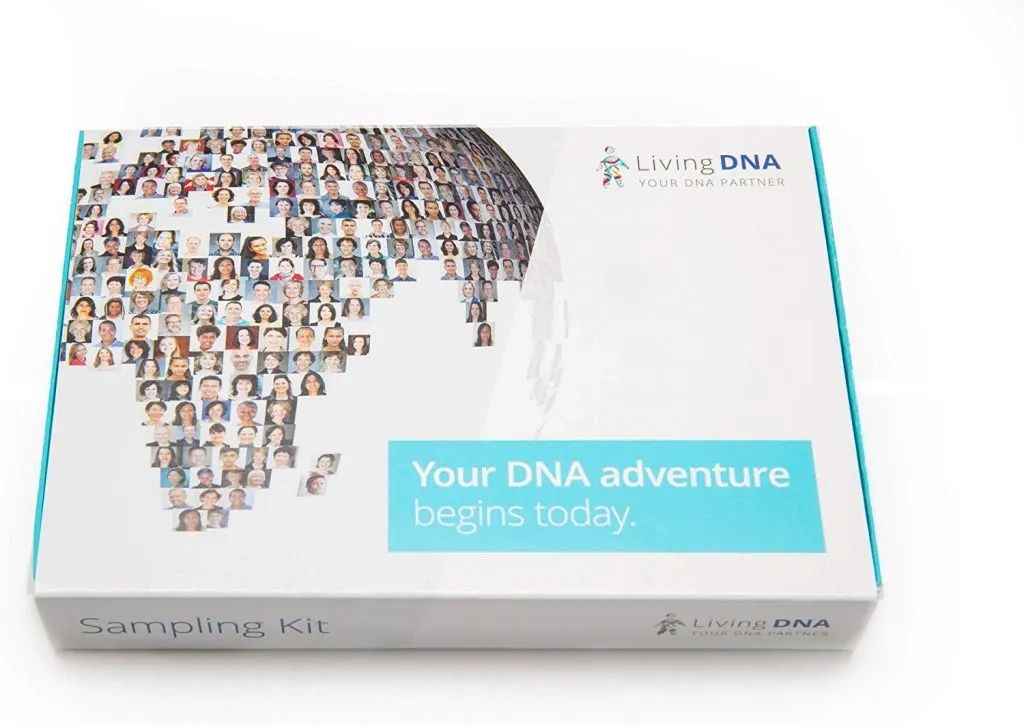 Living DNA
Learn about your ancestry plus any inherited diseases or illnesses to help gain control of your life.
Living DNA is a UK-based genomics company that focuses on DNA testing to identify your genetic ancestry, and isolate hereditary illness and disease so you can make lifestyle changes to live your life in optimum health. It offers four different genetic analysis packages from the Starter, Full Ancestry and Wellbeing kits up to the full-spectrum Ancestry & Wellbeing kit. Check out our review if you'd like learn more about Living DNA.
Perks:
Identifies your recent ancestry so you can explore your lineage within the past 500-1000 years
Offers an extended ancestry analysis reaching back tens of thousands of years to dig deeper into your origins
Provides a DNA matching tool that can help you discover distant relatives and extended family
Where to buy:
---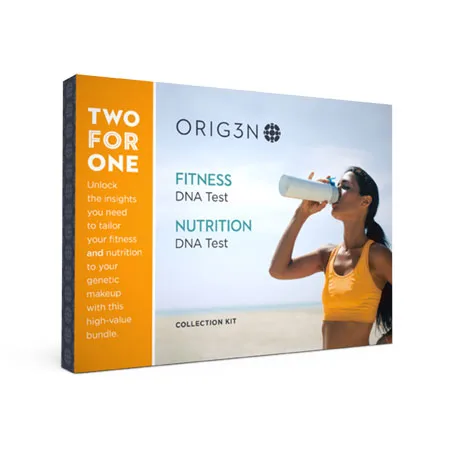 ORIG3N Fitness and Nutrition Bundle
Unlock the keys to optimizing your health, fitness and wellness.
ORIG3N DNA kits are different from other options out there in that they solely focus on the health and fitness aspect of DNA testing, not your ancestral heritage. These kits test for a variety of different health, behavioral and other traits that can help you live your healthiest life.
---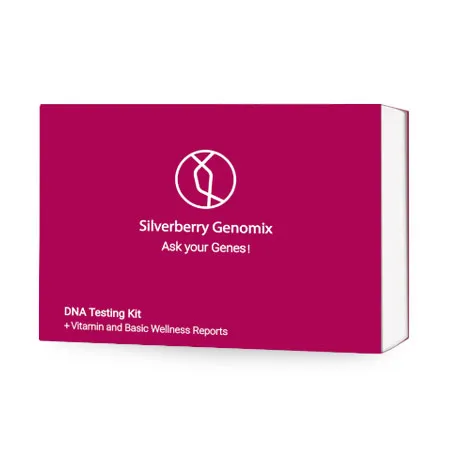 Silverberry Genomix
Backed by artificial intelligence technologies that keep getting smarter and smarter.
This company uses artificial intelligence algorithms that get smarter the more they're used, as they absorb new genetic information. Choose from a comprehensive wellness report or more individualized packages, like weight loss, lean and fit, nutrition, allergies and more. You can also purchase mini packages like vitamin reports and exercise injury risks.
Perks:
Choose from a wide range of packages.
Utilizes advanced AI algorithms.
Supports 23andMe, Ancestry.com and FamilyTreeDNA data.
---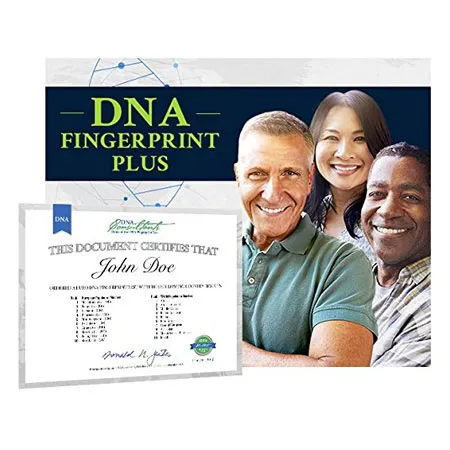 DNA Fingerprint Plus
Get a complete DNA test and ethnic panel.
This is one of the pricier options out there, but it's worth it if you're looking for some of the most accurate ancestry and ethnic testing results available. This test examines all your ancestral lines at once, plus tells you if you match any of the 18 ethnic markers, including Indigenous, African, Jewish and Asian.
Perks:
Get results within three weeks.
Women don't need to collect a DNA sample from a male relative.
Choose from a variety of ethnic-specific testing packages.
How to compare DNA tests
Out of all the tests above, which could be the best DNA test for you? Use these factors to compare your options.
Affordability. How much are you willing to pay for a DNA test?
Features. Are you looking for autosomal, Y-DNA or mtDNA testing? Besides this, consider your purpose of taking a DNA test — whether it's to connect with potential relatives, understand your ethnicity, or learn about potential medical risks.
Analysis. What level of detail would you like in your analysis? Some companies offer written reports, while others provide pie charts and interactive family trees.
Speed. How quickly can you get your test results?
Compare DNA tests
Who are DNA kits a great gift for?
DNA kits can make great gifts for just about anyone on your list, including your grandparents, parents, siblings, aunts, uncles and children.
If you have someone on your holiday shopping list who's interesting in learning more about their family tree, choose an ancestry kit like 23andMe, AncestryDNA or National Geographic Geo 2.0. For the health-conscious, a kit like ORIG3N or Silverberry that offers health and wellness insights could make the perfect gift.
These kits are known to go on sale during the holiday season, so be on the lookout for great deals around Thanksgiving and Christmas.
What can DNA companies do with your information?
Most DNA testing companies outline an extensive privacy policy on their website, and some offer optional opportunities to share your information for research purposes. Without your explicit consent, though, these companies promise not to share your DNA information with anyone.
One exception: Law enforcement and the federal government can request the release of your information in rare legal situations. In these cases, DNA testing companies may share your information with authorities.
However, 23andMe recently announced a partnership with pharmaceutical company GlaxoSmithKline, which raises some ethical questions, despite the fact that 23andMe claims to only share information with the customer's consent. If you'd like to ensure that your information is not being shared with drug companies or for research without your consent, industry experts recommend calling the company directly to opt-out.
Since genetic testing is still relatively new, there are few laws surrounding its privacy. In the future, new laws are expected to cover this gray area in more detail.
Are there alternatives to DNA testing kits?
You can ask your primary care physician to draw the necessary blood sample or to send you to a local lab, instead of ordering a saliva-based DNA kit from a private company. Results from a blood sample are generally more accurate than saliva when it comes to determining various health and genetic markers, and they are also HIPAA compliant.
However, the blood draw from your doctor will not provide you with information about your ancestry or ethnic background.
Bottom line
At-home DNA kits have skyrocketed in popularity within the past few years. Each offers its own take on DNA testing packages, so compare a few before choosing the best fit for you or your gift recipient.
How did we choose these products?
We conducted our own online research to determine some of the most popular DNA kits currently available. We then compared the type, price, time to get results and extra perks or features.
Frequently asked questions
More guides on Finder