Finder is committed to editorial independence. While we receive compensation when you click links to partners, they do not influence our content.
A parent's guide to divorce with children
How to navigate this delicate process when tiny humans are involved.
Navigating the divorce process when little people are involved requires a bit more legwork than getting unhitched without kids. You'll need to settle issues like custody and visitation arrangements before you can go your separate ways. And patience and civility will go a long way in keeping your children's anxiety at bay and making the process as pain-free as possible for you.
5 things to include in your child custody agreement
Divorcing parents need a written document called a child custody agreement, which generally includes the following key elements:
Physical custody arrangements
Physical custody dictates which parent the child will primarily live with. You can choose from three arrangements:
Sole physical custody. Your child principally lives with one parent. The other parent is usually awarded visitation.
Joint physical custody. Your child lives with both parents and evenly splits time between the two homes.
Bird's nest custody. Your child stays in one location, but the parents rotate in and out on a designated schedule.
Legal custody arrangements
Legal custody outlines which parent is responsible for the child's major life decisions and how they're raised, including decisions regarding education, religious upbringing and medical care. Parents who choose joint legal custody can share this right.
Visitation rights
When one parent has custodial rights, the noncustodial parent generally has visitation rights. Visitation rights ensure that the noncustodial parent gets to spend time with the child according to a designated schedule.
Most states also grant visitation rights to grandparents.
Shared custody schedule
If you choose joint physical custody, you'll need a shared custody schedule to outline which parent has the child on any given day. You don't need to split the time 50/50. Instead, many families choose a plan that minimizes disruptions to the child's routine.
You can find samples of joint custody schedules by doing a quick Google search. For example, you can choose to alternate weeks. There are also more complicated schedules, including a 2-2-3 rotation (two days with you, two days with your spouse, a three-day weekend with you, and then so on), a 3-3-4-4 rotation and a 2-2-5-5 rotation.
Child support payments
Even after a divorce, both parents bear the financial responsibility to support the child. The noncustodial parent generally makes child support payments to the parent who has sole custody.
Each state calculates child support differently. The amount is usually based on one of the following models:
Income shares. Most states use this method, which takes

both parents' income

to determine how much the child would've received if the parents lived together. Then, it calculates how much you're responsible for, based on your income.
Percentage of income. Takes a percentage of the noncustodial parent's income.
Melson formula. Based on the income shares model, but takes into account the parent's basic needs, too.
Who is responsible for drafting the child custody agreement?
You can write the custody agreement on your own, in collaboration with your spouse, use an online service or hire a legal professional to draft it. Most importantly, the court must approve it to be legally binding.
Contested vs. uncontested divorce with kids
An uncontested divorce means that you and your spouse agree on the big issues of your divorce, including child custody, child support and visitation. In other words, both parents have signed off on who has custody, a fair visitation schedule and the amount of child support the noncustodial parent will pay every month.
A contested divorce with children is significantly more complicated. It essentially means you and your spouse aren't on the same page regarding the child custody agreement. In other words, one parent objects to some or all of the agreement.
Can I get an uncontested divorce with kids online?
Yes, if you and your spouse agree to the divorce terms, including child custody, you can get a divorce online. But you'll also need to meet your state's other requirements, such as establishing residency, before filing.
Compare online divorce services for parents
How can I avoid going to court in a contested divorce?
If you have a contested case, it's still possible to avoid going to court. You and your spouse can choose to go through mediation or arbitration to settle your disputes outside of court.
Unfortunately, if you can't resolve your disputes through those outlets, you'll need to fight it out in court.
When are child custody evaluations performed?
When a contested case ends up in court, the judge may order a child custody evaluation before ruling on your case.
The evaluator will schedule interviews to speak to both parents and the child. They'll also schedule a time to observe how you and your child interact by arranging a visit at your home or in their office.
Throughout the evaluation process, the evaluator may also interview witnesses, including teachers, doctors and other family members.
Ask an expert: Advice on navigating divorce with children
We asked four experts in the fields of law and child psychology to share their advice for ways to make the divorce process a bit more bearable for your kids. Here are their best tips.
Andrea Vacca
Mediator and collaborative lawyer
Vacca Family Law Group
Do everything you can to stay out of court.
Court should be the last resort for your divorce, and it's the absolute worst place for parents to work out the details of custody and parenting arrangements. The court system pits one parent against the other, which makes it nearly impossible to effectively coparent in the future. The court is usually only needed if one parent has mental health issues or is truly a danger to a child.
Other than those extreme cases, I encourage my clients to do everything they can to find professionals such as parenting specialists, a mediator and/or two nonadversarial attorneys to assist them in creating a post-divorce parenting plan that works well for their particular circumstances and the best interests of their children.
I also encourage my clients to make sure the plan is flexible and can be adapted as children grow and family situations change. A court cannot create a flexible parenting plan, and they cannot help parents learn to communicate effectively. All a court can do is look at the past and make rulings today that affect the future.
As a result, when a parent or a child's circumstances change in the future — which they're guaranteed to do at some point — parents who started out in court usually find themselves back there when a parenting schedule needs to be modified or difficult decisions need to be made.
Parents who are able to put the difficult emotions aside during the divorce and can arrive at a parenting agreement through negotiation, will be much better off in the future. Their children, of course, will be as well.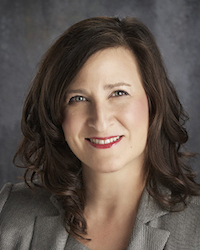 Nanci Smith
Family law attorney
Nanci A. Smith, Esq.
Develop a common age-appropriate narrative to tell the kids.
Divorce has an impact on children, regardless of whether they're six, 16, 26 or 36. Divorce is often a shock to kids even if you think they surely must have noticed the recent tension or fighting.
No matter how unhappy you have been lately, kids — and many adults — often think it would be better to stay together and be unhappy, than happy and divorced. Most people still can't conceive of how you can be both happy and divorced. The kids need reassurance that it is possible, and that's what your narrative is all about.
Choreograph and rehearse where, what, when and how you are going to tell them. Write it out. Test it out on your lawyers or therapists. It's best to tell them together, as this will demonstrate that you're a united front.
Explain simply that you both believe you will be better friends and coparents if you are not married and living in the same house anymore. Reassure them you love them both and they won't have to pick sides or be afraid to love each of you.
Don't give details, and be prepared with answers to their questions. If you don't know an answer, tell them you don't know yet, but you and their other parent will figure it out and let them know.
If you and your soon-to-be-ex can agree on nothing else, agree to at least put the needs of the kids ahead of your own intense feelings. Create a thoughtful plan about how to handle their emotional response — even if it's delayed.
Practice your mantra and use it when they start to ask uncomfortable questions. If they get too inquisitive, tell them that it's an adult issue and not their concern. Repeat the mantra, and be consistent in the messaging.
Your new narrative — not one that puts 100% of the blame on your spouse — will be a comfort to your kids, extended family and friends. No one wants to get divorced, and no one wants to take sides.
But divorce happens in about 50% of the marriages in this country. We have all seen the impact of a bad divorce: bitterness, resentment, broken relationships that never mend and children who become emotionally harmed.
It's time to rethink your approach to the process of divorce. Take the shame and blame out of it, for your kids' sake. They love you both and they are a part of both of you.
Let them know you still love each other and that you will still be a family, just living in separate homes. Don't tell them your "truth" about your version of reality and how your spouse failed you.
Rather, take responsibility for your share of the breakup and let your kids know they do not have to choose sides, and that you as their parents will always love and support them. They only need to know you love them and that you got this.
Dr. Fran Walfish
Beverly Hills family and relationship psychotherapist
Author of The Self-Aware Parent
Keep as much as possible the same.
My top tips for divorced parents include:
1. Keep structure and routine the same in both homes.
Maintain the same bedtime, meal times, wakeup time, homework schedule and extracurricular activities. The more stable your child's life and routine, the less separation anxiety they'll suffer.
2. Keep rules, expectations and consequences the same in both mom and dad's homes.
When parents are able to do this effectively, we see a reduction of acting out, angry behavior and emotional problems in teens.
3. Keep their school the same.
In other words, when parents separate and divorce, don't move and also change your child's home and school at the same time. To lose the continuity of the same friends, teachers, campus and overall school environment could be even more traumatic for your child, who must adjust to the divorce shakeup.
4. Nurture, nourish and facilitate ongoing relationships for your teen with extended family members.
When parents divorce, sometimes kids lose their cousins, aunts and uncles on one or both sides of the family. The more people who love and care about your kids, the less painful the divorce will be. Allow your child to be loved by many people.

5. Never fight, argue or create a deafening hostile silence with your ex in front of the kids.
This is the No. 1 complaint of children-of-divorce patients of mine.
I have treated many teenagers who will not speak to one parent, usually their fathers. In my experience, this often is rooted in the father having had an extramarital affair or another type of breach of trust.
The teen feels not only betrayed for the cheated-on spouse, but also experiences the betrayals personally. This seems to be particularly difficult on teenage daughters.
Every boy and girl needs a mother and a father. Don't allow your teenager to disconnect with one parent.
It's destructive to the teen to have zero contact with a parent. If the teen's in personal pain, then contact with reasonable boundaries is fine.
Often, the parent who is not rejected by the teen knowingly — or unknowingly — colludes with the teen by saying bad things about the rejected parent. The teen feels an alliance and protectiveness toward the jilted parent. This only adds fuel to the fire.
Both parents must give permission and enforce contact with both parents. The courts decide on custody. The only time to not allow contact is in the case of child abuse — and in those situations, the court assigns a monitor to supervise visits.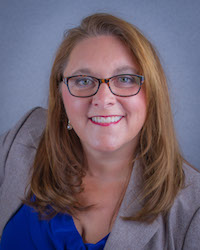 Karrie Brazaski
Burnout recovery expert and youth empowerment specialist
Founder of Redwood Executive Coaching & Redwood Youth
Never belittle or badmouth your ex-spouse in front of your children.
Children experience a wide range of emotions when going through a divorce. They need to know that none of these feelings are right or wrong, and that they're allowed to feel and express these feelings.
But the hardest thing for children to process is that their parents loved and liked one another — but now they don't. Children worry: "If mom and dad don't love each other now but did before, then that means they could also not love me anymore."
When children hear you speak ill of the other person, they internalize it and start to put those feeling toward themselves and their behaviors.
In the past, they may have received praise for "being just like your dad" or "you do that just like mom. But now they hear how you despise that person. They start to question their traits and qualities they share with your spouse and wonder if it will cause you to not love or like them any longer as well.
Find a friend or family member that you can vent your frustrations to, but not your children.
You may think you are helping your child see the wrongs of your spouse, but it is not helpful to your child and may actually be doing more damage to your relationship than the relationship with your ex-spouse.
4 resources for parents going through divorce with kids
For extra help and guidance on how to handle the divorce process when children are involved, take a look at the following resources:
Bottom line
Parents that can agree on child custody and support can generally speed up the divorce process. And that same civil approach can do wonders in helping your children adapt to this new normal.
Ready to get started? Check out our complete guide to initiating your divorce proceedings.
Frequently asked questions about divorce with kids
Here are a few more answers to your most burning questions about divorce with children.
My children live in another state. How does this affect my divorce?
Decisions about child custody generally follow the state law where the children live, which may affect where you file for divorce.
What is a co-parenting class?
Some states require parents to attend these classes as part of the divorce process. The classes try to help parents learn to cooperate with one another for the children's wellbeing and to maintain stability even though the parents live apart.
How long do I have to pay child support payments?
Child support orders generally stay in effect until the child reaches adulthood. In some situations, support may continue if your child has special needs or attends college. And since payments don't stop automatically, you'll need to make an affirmative request to the court to stop your child support obligations.