Finder is committed to editorial independence. While we receive compensation when you click links to partners, they do not influence our opinions or reviews. Learn how we make money.
What is divorce arbitration?
A faster and more cost-effective alternative to a court trial.
Our top pick: Rocket Lawyer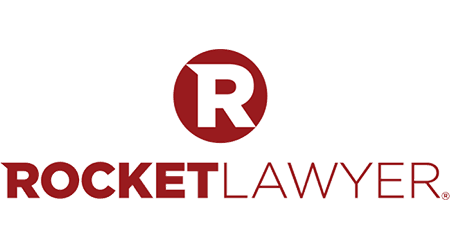 7-day free trial
Personal or business legal advice
On-call attorneys
Create custom legal documents
Go to site
Divorce arbitration can help expedite your divorce and keep you out of court. But you and your spouse will have to agree to use an arbitrator, whose final decision is binding.
What is divorce arbitration?
Divorce arbitration is a divorce trial that is held privately instead of in a public courtroom. You and your spouse choose and hire an arbitrator. The arbitrator, who is similar to a judge, hears arguments from both sides, considers the evidence and renders an enforceable decision — they don't facilitate negotiations.
An arbitrated divorce is faster and less formal than a traditional divorce trial but isn't available in every state. The arbitration session might last a few hours or a few days, depending on how complicated your situation is.
Similar to how a judge's decision is binding, the arbitrator's decision is also permanent. There are no do-overs, and you generally can't appeal the decision in an arbitrated divorce.
Is it right for you?
Divorce arbitration is a good option to resolve specific issues in a contested divorce, such as alimony or property division. But you and your spouse must be able to communicate and agree to the following: the arbitrator, the time and place of the hearing and the fact that the arbitration concludes with a binding decision that everyone must follow.
For collaborative divorces, consider using a service the specializes in online marital separation.
How does it work?
Divorce arbitration is similar to a trial because there are specific rules and procedures that you must follow. After you agree on an arbitrator, here's what you can expect to happen:
Preliminary hearing. In the first meeting, both parties discuss the potential issues of the divorce that the arbitrator may need to resolve. You'll also exchange evidence or information you'll need to present for the hearing.
Arbitration hearing. Each spouse or lawyer will present an argument and evidence before the arbitrator.
Arbitration award. The arbitrator makes a final decision — called an award — and closes the case.
How is arbitrated divorce different from going to court?
A divorce case traditionally goes through the court system, where the trial and all documents are open to the general public. And the hearing from a litigated divorce is scheduled based on the judge's availability, which can be delayed depending on the court's calendar.
On the other hand, arbitration happens privately between you, your spouse, respective legal representation and the arbitrator at a scheduled time and place that is convenient for everyone. While the records are still public, the actual hearing is private.
What is the average cost of an arbitrator?
Arbitrators charge an hourly or daily rate. The average hourly rate of a legal arbitrator was $40 in 2019, according to the US Bureau of Labor Statistics.
But rates can vary depending on the arbitrator's experience and geographic location. In some areas, a full day of arbitration can cost anywhere between $1,000 to $2,000 or more.
You should also be prepared to pay for discussions, called executive sessions, that may happen before and after the hearing. The divorcing couple may be responsible for additional costs, including travel and meals. In some cases, arbitration may be as costly as litigation.
Benefits of arbitration
Divorce arbitration has distinct advantages over a court trial:
Faster. Schedule a hearing when it is convenient for all parties instead of waiting around for the next available court date.
Private. Although the court records are still public, the hearing is not open to the general public, so you can maintain some privacy before an open courtroom.
Less expensive. Arbitrations are generally less complicated and quicker than a trial, which helps minimize costs.
More informal. The process is more flexible than a court proceeding. For example, instead of meeting in a courtroom with strict rules about evidence and procedure, you might meet in a private conference room instead.
Disadvantages of arbitration
There are some drawbacks to the arbitration route:
No compromise. Unlike divorce mediation that focuses on negotiations, an arbitrated divorce lets a third party make the final decision. One or both parties may be unhappy with the final decision.
Can't appeal. You generally can't appeal the arbitrator's decision, whereas you might be able to appeal a trial outcome.
Both parties must agree. Unless its court-mandated, an arbitrated divorce is only an option if you and your spouse both agree to it.
Compare legal services
Consider hiring some help to guide you through your divorce.
Bottom line
Divorce arbitration can be more efficient and cost-effective than a court trial. But both you and your spouse need to agree to it, and you won't be able to appeal the arbitrator's final award.
If an arbitrated divorce isn't right for you or it's not allowed in your state, consider other options for divorce.
Frequently asked questions.