The 4 worst natural disasters of 2020 – and how to protect your future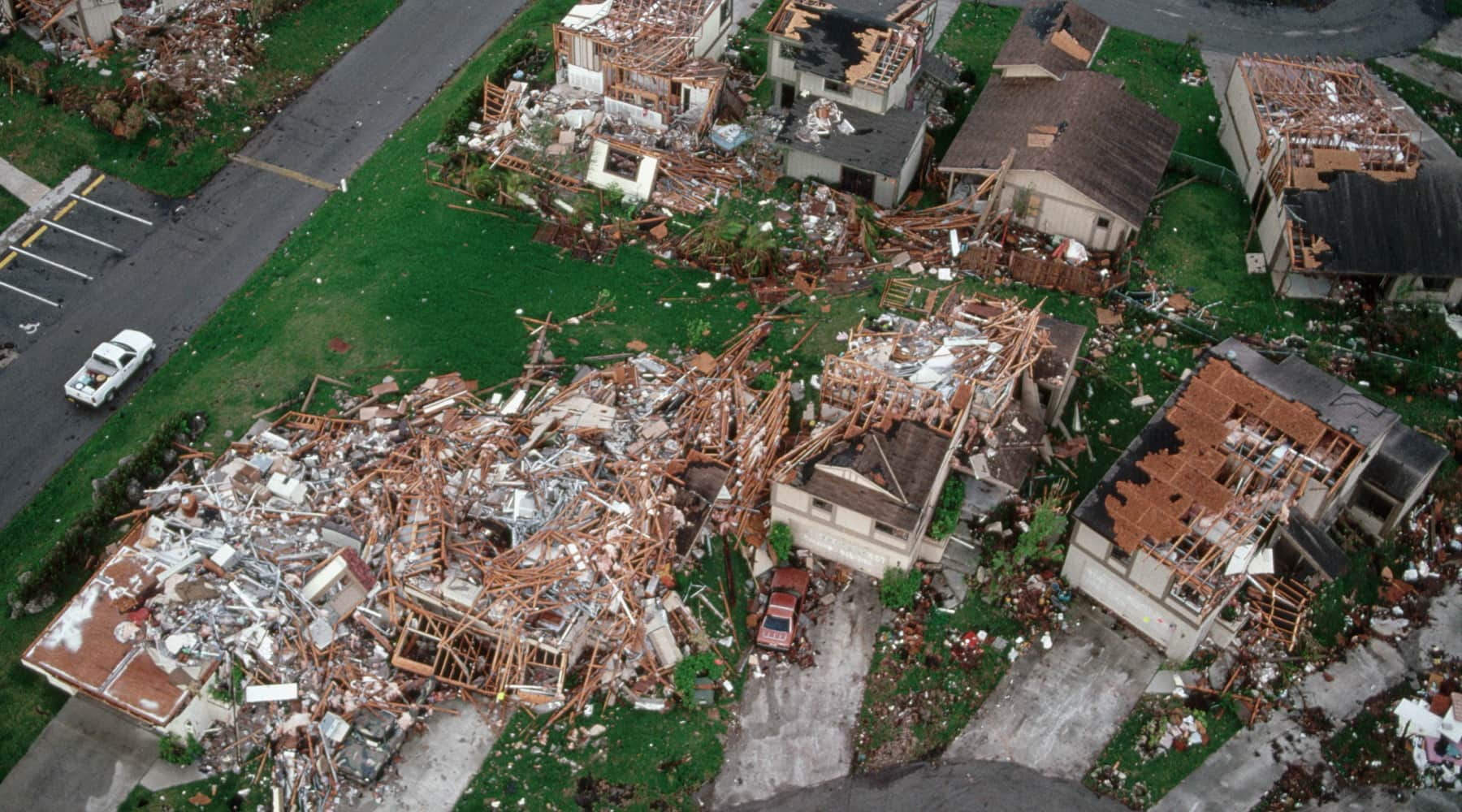 Reflect on the costliest disasters of 2020 — and make sure you have the insurance that covers them.
Last year's natural disasters unleashed tens of billions of dollars in destruction across the country and put lives in danger in both coastal and inland areas. The following disasters were the big ones, according to the NOAA National Centers for Environmental Information (NCEI) report, U.S. Billion-Dollar Weather and Climate Disasters (2021), but disaster knows no boundaries. Here's what to watch out for and how to prepare to safeguard both people and property.
1. Hurricane Laura: $19 billion
Hurricane Laura swept over Southwest Louisiana as a Category 4 hurricane with winds reaching 150 mph and storm surges rising to 15 feet. It's the strongest hurricane to sweep over the state since the 1850s, according to the NOAA report.
Insurance needed: Hurricane and wind coverage on standard home insurance, flood insurance
2. California wildfires: $16.5 billion
The wildfires burned over 10 million acres and more than 10,500 buildings. And they impacted more than just California — Colorado, Oregon, Washington and other Western states were affected too.
In California, the 2020 fires set five of the state's six wildfire records, with the largest Mendocino National Forest fires starting after lightning storms struck 10,000 times.
Insurance needed: Fire insurance, standard home insurance with fire coverage
3. Midwest derecho: $11 billion
Windstorms traveling 770 miles within 14 hours blew from South Dakota to Ohio at speeds higher than 100 mph. Called a derecho, this rare storm is the third severe weather storm on record to cause over $10 billion in damage. The derecho ravaged corn and soybean crops across millions of acres in Iowa.
Insurance needed: Standard home insurance with wind coverage, crop insurance
4. Hurricane Sally: Just over $7 billion
This Category 2 hurricane swept into Alabama with over 100 mph winds and rainfall up to 30 inches. The hurricane led to severe flooding and power outages in Alabama, the Florida panhandle and parts of Georgia.
Insurance needed: Standard home insurance with wind and hurricane coverage, food spoilage coverage, flood insurance
Insurance gaps pose problems during natural disasters
Underinsured homeowners face the deepest losses after a natural disaster.
About 90% of US natural disasters involve flooding, according to the Insurance Information Institute's Spotlight on Flood Insurance. Yet only 15% of homeowners say they hold a flood insurance policy, and a majority of homeowners in Texas and Florida don't have a policy at all, states the III spotlight.
That includes homeowners who don't qualify for standard policies because they live in high-risk areas, such as California homes prone to wildfires or Florida homes in hurricane-prone areas. In 2019, insurance companies refused to renew policies for over 200,000 high-risk homes in California, according to the Insurance Journal.
Both underinsured situations leave homeowners paying out of pocket when natural disasters like the ones in 2020 hit home.
Changes to the National Flood Insurance Program
One bright spot is that regulators have been working behind the scenes to help more homeowners get flood insurance. New changes to the National Flood Insurance Program (NFIP):
Risk Rating 2.0. This is a new proposed rating system that uses new data sources and recent disasters to more accurately measure a home's flood risk. The new system is set to go into effect in October 2021.
Private flood insurance rule. In 2019, a rule passed that federally regulated lenders must approve private flood policies with coverage that falls in line with NFIP policies. The rule encourages growth in the private insurance market.
Image: Getty