Finder is committed to editorial independence. While we receive compensation when you click links to partners, they do not influence our opinions or reviews. Learn how we make money.
Disability insurance stats
Most Americans don't have disability insurance — but the odds of becoming disabled are higher than you might think.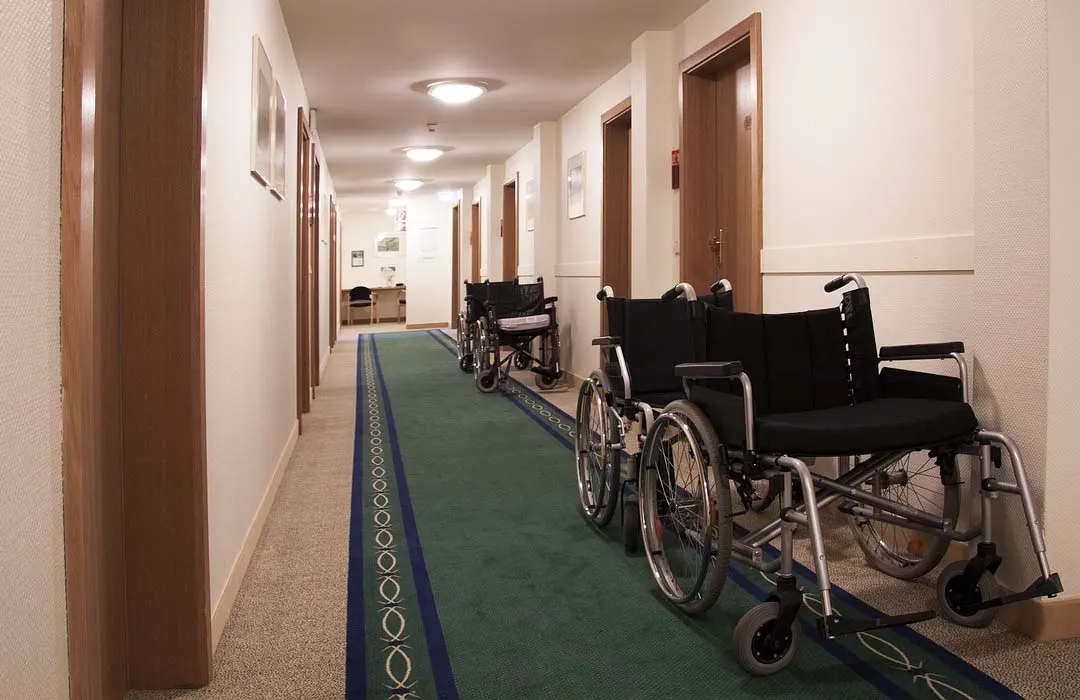 Disability insurance pays out a percentage of your salary in monthly benefits to make up for lost income if you become disabled and can't work. It's the truest form of income replacement, yet the majority of Americans don't have — or don't understand — disability insurance.
These are the most important stats relating to disabilities and disability insurance.
Learn your legal rights under the Americans with Disabilities Act (ACA)
In 1990, the Americans with Disabilities Act (ACA) was signed into law. The landmark legislation aims to advance access and opportunities for those with physical and cognitive disabilities.
The ADA lays out your rights in relation to employment, transportation and telecommunications, as well as accessing government spaces programs and private facilities. It assigns a federal agency to handle each category, and offers avenues for disabled persons to explore if they experience discrimination.
A summary of your legal rights under the ADA
Sources:
https://disabilitycanhappen.org/disability-statistic/
https://lifehappenspro.org/barometer
https://www.census.gov/content/dam/Census/library/publications/2018/demo/p70-152.pdf
https://www.iii.org/publications/a-firm-foundation-how-insurance-supports-the-economy/supporting-businesses-workers-communities/disability-insurance-premiums
https://www.federalreserve.gov/publications/files/2016-report-economic-well-being-us-households-201705.pdf

Disability insurance by the numbers
Roughly 1 in 4 20-year-olds today will become disabled before they retire.
A little over a quarter of today's 20-year-olds are likely to become disabled while they're still in the workforce, according to the Council for Disability Awareness. Of that group, most can expect to be out of work for at least a year.
Only 1 in 5 Americans have disability insurance — despite half saying they need it.
Of the people surveyed in LIMRA's Life Insurance Barometer Study 2019, 20% said they owned disability insurance — but another 48% identified a need for it.
As for why consumers aren't buying policies, LIMRA found that 96% of Americans didn't understand disability insurance or the type of protection it provides.
85.3 million people were living with a disability in 2014.
This equals 27.2% of the US population, according to the United States Census Bureau. About 55.2 million people (17.6%) had a severe disability, and 24.2 million (10.1%) needed help with everyday tasks, like getting out of bed and going to the bathroom.
The average long-term disability claim lasts just under three years.
34.6 months to be specific, according to the Center for Disability Awareness.
Think of disability insurance as a backup plan. It kicks in to replace a percentage of your income for a period of time — known as the "benefit period" — so that you can maintain your lifestyle.
Almost all long-term disabilities are caused by illnesses, not accidents.
95% of long-term disabilities are linked to health conditions, like back pain, cancer, heart disease and mental health issues, according to the Council for Disability Awareness.
Musculoskeletal disorders are the #1 cause of long-term disabilities.
29% of claims fall in this category, which includes arthritis, back pain, and spine and joint disorders.
5.6% of working Americans will experience a short-term disability every year.
Short-term disability insurance is designed to cover short-term needs, and typically pays out benefits for 30, 60, 90, 180 or 365 days.
The most common reason for filing a short-term disability claim is pregnancy.
Disabilities resulting from pregnancy and childbirth make up a quarter (25%) of short-term disability claims, according to the Council for Disability Awareness.
These are the other major reasons behind short-term disability claims:
Musculoskeletal issues, like arthritis and back pain – 20%
Mental health conditions, including depression and anxiety – 7.7%
Digestive disorders, such as gastritis – 7.8%
Injuries, such as fractures – 7.5%
Most people don't realize that disability insurance can be used for leave after childbirth.
Only 43% of people with short-term disability insurance covered by their work knew that they could use it when they had a baby, according to LIMRA's Life Insurance Barometer Study 2019.
More than 4 in 10 US employers offer disability insurance.
Nearly half of employers offer short- or long-term disability plans as part of their workplace benefits. But more than a third of employees opt out of the coverage, with most saying that it's not worth the cost, according to LIMRA.
Worker's Compensation and Social Security don't cover most disability claims.
Workers Compensation only steps in if the disabling illness or injury is work-related. But in 2016, only 1% of Americans missed work due to an occupational illness or injury, according to the Bureau of Labor Statistics. And from 2006 to 2015, 34% of Social Security Disability Insurance (SSDI) claims were approved.
What's more, the average SSDI benefit as of 2018 was $1,197 a month, or $14,364 — which is slightly higher than the poverty line.
Individual disability insurance can bridge the gap and help you to live comfortably while dealing with a disability.
$5.6 billion worth of disability insurance was in force as of 2017.
American insurers issued over 4 million short- and long-term disability policies, according to the Insurance Information Institute.
Over half of Americans don't have savings to cover three months' worth of living expenses if they stopped earning income.
48% of adults would be in financial trouble if a disability prevented them from working, according to the Federal Reserve's Report on the Economic Wellbeing of U.S. Households in 2016.
Sources:
https://disabilitycanhappen.org/disability-statistic/
https://lifehappenspro.org/barometer
https://www.census.gov/content/dam/Census/library/publications/2018/demo/p70-152.pdf
https://www.iii.org/publications/a-firm-foundation-how-insurance-supports-the-economy/supporting-businesses-workers-communities/disability-insurance-premiums
https://www.federalreserve.gov/publications/files/2016-report-economic-well-being-us-households-201705.pdf