Digital Bank to Reward Customers for 'Good Behavior'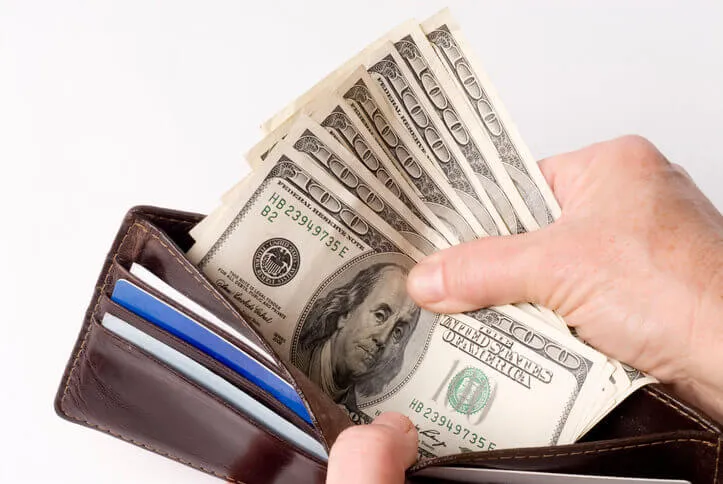 HMBradley offers customers industry-high APY in exchange for saving at least 20% of their monthly income.
The United States is weak at saving money. One in 5 Americans has no savings for retirement or emergencies, according to a recent Bankrate survey. Nearly 70% of working adults surveyed said they've saved 10% of their annual income or less, with 41% saving 5% or less. "This result has shown little change over the past few years, consistently coming in at 20 percent or 21 percent since 2016," Greg McBride, Bankrate's chief financial analyst, said. "Unfortunately, this means it hasn't improved."
Online bank HMBradley is seeking to change this, announcing it will offer its customers an industry-leading 3% APY on new savings accounts. At the time of this writing, the rate beats Finder's editor pick — Barclays Online Savings — which has a 1.80% APY. It also bests NerdWallet's best-yielding top pick CIBC Bank USA Agility Savings, which has a 2.05% APY, and Sterling National Bank's Brio Direct High-Yield Savings at a 2.30% APY.
So, what's the catch? New account holders must agree to "good behavior," or save at least 20% of their monthly income in the savings account. To qualify, one must agree to direct deposit one's wages with the bank. The APY offered is based on the amount of the direct deposits one keeps with the bank. Keeping 20% or more qualifies a customer for the highest of four tiered accounts, which offers 3.00% APY.
"HMBradley presents an entirely new experience that will change how consumers think about banking," PayPal founder Max Levchin, a backer of HMBradley, said in a statement to Fortune. "It was developed to help anyone be more responsible with their money."
HMBradley's APYs for lower savings percentages range from 1.00% to 2.25%. The minimum percentage that must be saved is 5%.
"After I sold my first company, I realized how the banking experience changed once I had achieved financial success. Perks designed to make me feel good, like I had 'made it,' had the opposite effect. I wondered why anyone couldn't have access to the same service and benefits," Zach Bruhnke, cofounder and CEO of HMBradley, said to BusinessWire. "With HMBradley, it doesn't matter how much money you make. We built this banking platform to put our customers in a strong financial position while prioritizing their needs and providing the features they want."
A Different Type of Bank
HMBradley offers its customers a "negotiable order of withdrawal" account. These accounts differ from demand deposit accounts — the technical term for a checking account — in that all money deposited is immediately eligible to receive interest.
HMBradley allocates interest daily by dividing the monthly interest by 30. This allows depositors to receive credit for partial month deposits. HMBradley accounts also carry FDIC insurance up to $250,000 per account, a virtual debit card that can be assigned to Apple Pay or any other mobile wallet and access to a fee-free ATM network.
While the bank has yet to launch or accept deposits, those interested in signing up for an account can do so now. The bank has offered a prelaunch bonus equivalent to the top 3.00% APY on all funds pledged to the account. Customers will get the bonus once the bank starts accepting deposits and the new account is created and funded.
Despite the high yield, the bank is confident of its ability to make money. One possible scheme is to offer a quick-approval credit card that has an interest rate greater to the savings account's top APY. The bank will also announce that it charges fees only for extraordinary expenses, such as wire transfers or excessive ATM card replacements.
Another key consideration is that HMBradley is building out its own infrastructure, instead of relying on a third party's. The bank seeks to distinguish itself from other "challenger banks" that have been plagued with service outages due to blackouts from payment processors.
While it is unclear if this will be enough for HMBradley to succeed in a notoriously crowded neobank market, the bank's founders are hopeful they can make a change. "HMBradley presents an entirely new experience that will change how consumers think about banking," Levchin said. "Aside from its digital-first design that makes sense for the way people handle money today, it was developed to help consumers be more responsible with their money."