Finder is committed to editorial independence. While we receive compensation when you click links to partners, they do not influence our opinions or reviews. Learn how we make money.
Destination club financing
Vacation at luxurious houses around the world without having to buy a second home.
Editor's choice: Fiona personal loans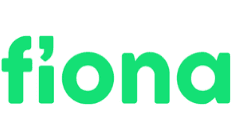 Wide range of loans available
Coapplicants accepted
Most credit types welcome
See my rate
Despite the hefty cost, you may not have to empty your savings or liquidate valuable assets in order to fund your membership with a destination club. Check out the cost of different clubs and how you can get financed to make your vacations the best they can be.
How do destination clubs work?
When you're part of a destination club, also known as a vacation club, you can choose from locations around the world every year and spend your free time in luxurious houses without having to worry about maintaining a second home. Instead of buying property, you can choose to either buy equity in several locations or rent a place when you need it by using a point system.
Both options have a similar price structure: an initial fee that acts as a deposit for your membership, a per-night cost to cover your stay and an annual membership fee that is generally used for house maintenance and employing staff. These are the most common expenses for vacation clubs, but the actual cost and fees will vary club-to-club.
How can I finance my destination club membership?
Your financing options range from personal loans to in-house financing. It all depends on the vacation club you're interested in.
Personal loan
Personal loans are general-purpose credit products that can be borrowed from a bank, credit union or online lender. Online lenders typically have quicker turnarounds.
Pros
Turnaround time can be quick, sometimes as soon as the next business day
You can potentially secure the loan with a luxury item for a lower APR
Cons
Maximum loan amount may not be enough to cover the entire deposit for certain clubs
Higher credit standards than credit cards
Peer-to-peer loan
Peer-to-peer lending marketplaces bring individual investors and borrowers together. Rather than being a direct lender, peer-to-peer services act as a platform and connection service for people who want to take out loans and those who want to fund them.
Pros
Higher maximum loan amounts than most unsecured personal loans and credit cards
APR offered will typically be favorable to other forms of credit
Cons
High credit standards
Your loan may not get fully funded
In-house financing
Certain destination clubs, like Marriott and Disney, offer direct financing. This means potentially cutting out a third-party lender completely.
Pros
Potentially finance the entire cost of membership
Can be offered for both initial deposit and annual dues
Cons
Financing can only be used to fund membership to the club offering it
Typically only established hotel and resort chains offer in-house financing
How to compare financing options for a Disney vacation
Credit cards
These lines of credit issued by financial institutions via a plastic card give you a borrowing limit that you borrow from again and again.
Cons
Lower maximum financing amounts than other options
APR is typically less desirable than other financing options after the introductory period
Compare personal loans from top providers
How much does a destination club membership cost?
It's pretty easy to break down the cost of a destination club membership. How frequently you use your membership, when you want to go and what status you want to hold in the club will all impact your cost.
Initial deposit. Likely the biggest expense, this can range from as little as $7,500 to more than $800,000.
Annual dues. You'll pay as little as $0 all the way to $40,000 or more depending on the club.
Additional rental costs per night. Though discounted from the normal cost of the location, this can run around $2,000 or more per night.
Cancellation fees. These vary based on the club. Some also charge transfer fees when passing on a membership to a friend or family member.
Taxes. Your location and the other costs will impact what taxes you pay.
Costs of popular destination clubs
| | Initial Cost | Annual Dues | Primary Locations |
| --- | --- | --- | --- |
| Inspirato | $10,000–$35,000 | $3,500 | Global |
| Solstice | $15,000 | $44,000+ | US, Europe |
| Disney Vacation Club | $18,200–$40,950 | $750–$1,700 | Global |
| G2G Collection | $18,995 | $0; must purchase one trip to be donated or make a donation of $1,000 or more to The Giving Plan Foundation each year to maintain an active membership | US, Mexico |
| Rocksure Property | $83,000–$410,000 | $1,600–$12,500 | US, Europe, Asia Pacific |
| Exclusive Resorts | $85,000–$250,000 | $19,725–$39,450 | Global |
| The Hideaways Club | $85,000–$281,000 | $10,500–$21,000 | Global |
| Ritz-Carlton Club | $100,000–$800,0000 | Varies | Global |
| Equity Estates | $257,500–$692,500 | $13,500–$40,500 | US, Europe, Caribbean |
Destination clubs vs. timeshares
There's a lot of initial overlap between the two: You pay for the privilege of vacationing at a specific destination for around a week a year. But overall, timeshares are a much more limiting experience. Although you'll own a piece of real estate, you won't be able to access it all the time.
With a destination club, you'll not only have access to a piece of property whenever you want, but the luxury aspects as well. Many clubs offer vacation packages, specialty planning and other amenities you'll need during your stay. Although you won't necessarily own the property you're staying in, you'll have much more flexibility. Destination clubs allow you to pick when you're going on vacation, where you're heading to and how long you want to stay.
The added flexibility is why destination clubs come at a premium price and why many timeshares are starting to rebrand themselves based on the destination club point system.
5 easy steps to have a top-of-the-line vacation
Start planning early. A year in advance may seem like overkill, but it can get you the best rates and the best locations — especially if you're a member of a popular club like Disney.
Do your research. Find out if any local festivals or celebrations are going on while you'll be visiting. Not only will it mean more crowds, but your per-night cost might be more than during a regular time of year.
Have backup plans for your backup plans. Life can go awry at the worst possible times, and having a contingency plan can make you the hero of the day. And depending on your destination club, you might also have access to a vacation planner who can help.
Take out travel insurance. On the same note, taking out travel insurance where you can might save you a lot of money if your plans are prone to changing.
Hire a concierge. Should your new destination club membership not afford you one, hire a concierge to make your experience one of a kind. They'll know all the great local spots and how you can get the most out of your stay.
Bottom line
Joining a destination club can be a big expense — one you may need help with. To find the best financing option for your choice, take your time and compare your loan options. It's hard to remove the emotional tie to choosing where you'll be relaxing, but sidestepping heavy sales pitches in order to make a clear decision could save you big in the long run.
Frequently asked questions
Related Posts