Finder is committed to editorial independence. While we receive compensation when you click links to partners, they do not influence our content.
How to get life insurance with depression
A history of mental illness can affect your life insurance rates — but not always.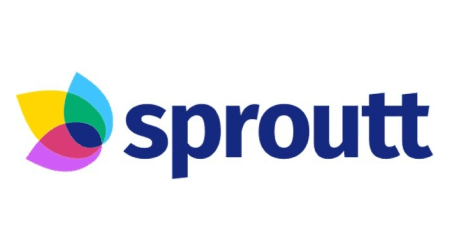 Quotes from 40+ top insurers
Up to $10 million in coverage
Skip the medical exam
Get quotes
This article was reviewed by Andrew Flueckiger, a member of the Finder Editorial Review Board and certified insurance counselor and licensed insurance agent in five states.
Shopping for life insurance can be an intimidating process, especially when it comes to the medical evaluation. Part of that exam will likely have questions about your mental health — including any history of anxiety and depression. But having either likely won't get you denied outright, and if it's well-managed you may not see a difference in rates.
Can I get life insurance if I've been diagnosed with depression?
Yes, but your rates will depend on your history of depression. Low-risk candidates with a short or mild history of depression, one or no medications and no hospitalizations will be able to get a policy at a competitive rate.
If you're considered medium risk, you may have to pay a higher premium or agree to a shorter term for your policy. High-risk applicants can be denied insurance, particularly if there are other health risks involved.
How to get life insurance with depression
Taking out insurance if you have a history of depression requires:
Show you're following your doctor's orders. If you've been prescribed medication or therapy, you're more likely to be approved if you can show you've been following your doctor's orders. A history of noncompliance can result in a denied application.
Include your complete medical record. Your insurance company will want to know what medications you've tried, how many medications you're currently on, whether you've ever been hospitalized and whether you've experienced physical side effects from depression or been diagnosed with an associated illness.
Answer with honesty. It's important that you disclose anything that might impact your insurance policy. Failure to disclose such details might lead to your beneficiary having their claim denied.
What questions will my insurer ask about my depression?
Be prepared to answer these questions:
What are your symptoms of depression?
Is there a history of depression in your family?
Have you been diagnosed with any other mental illness?
When did you first experience symptoms and did they happen as a result of something specific?
How many episodes of depression do you experience and how long do they typically last?
Have you been hospitalized as a result of depression?
Have you received treatment for this condition? If so, what type?
Are you still receiving treatment? If not, what was the last date of treatment?
Have depression symptoms forced you to take time off work or impacted your ability to perform work duties?
Have you contemplated or attempted suicide?
Compare life insurance
Bottom line
As doctors learn more about depression, insurers are becoming more knowledgeable and it's becoming easier to get coverage at a decent rate. Shop around and compare life insurance companies to find one that offers a policy in line with your budget and your needs.
Counseling services for people suffering from depression
National Suicide Prevention Lifeline. Call 800-273-8255 at any time, 24/7, if you're experiencing a mental health crisis.
SAMHSA's National Helpline. Call 800-662-4357 at any time, 24/7, for information on mental health services. Counselors are available in both English and Spanish.
Frequently asked questions
More guides on Finder