Delta, other airline stocks volatile as Omicron forces flight cancellations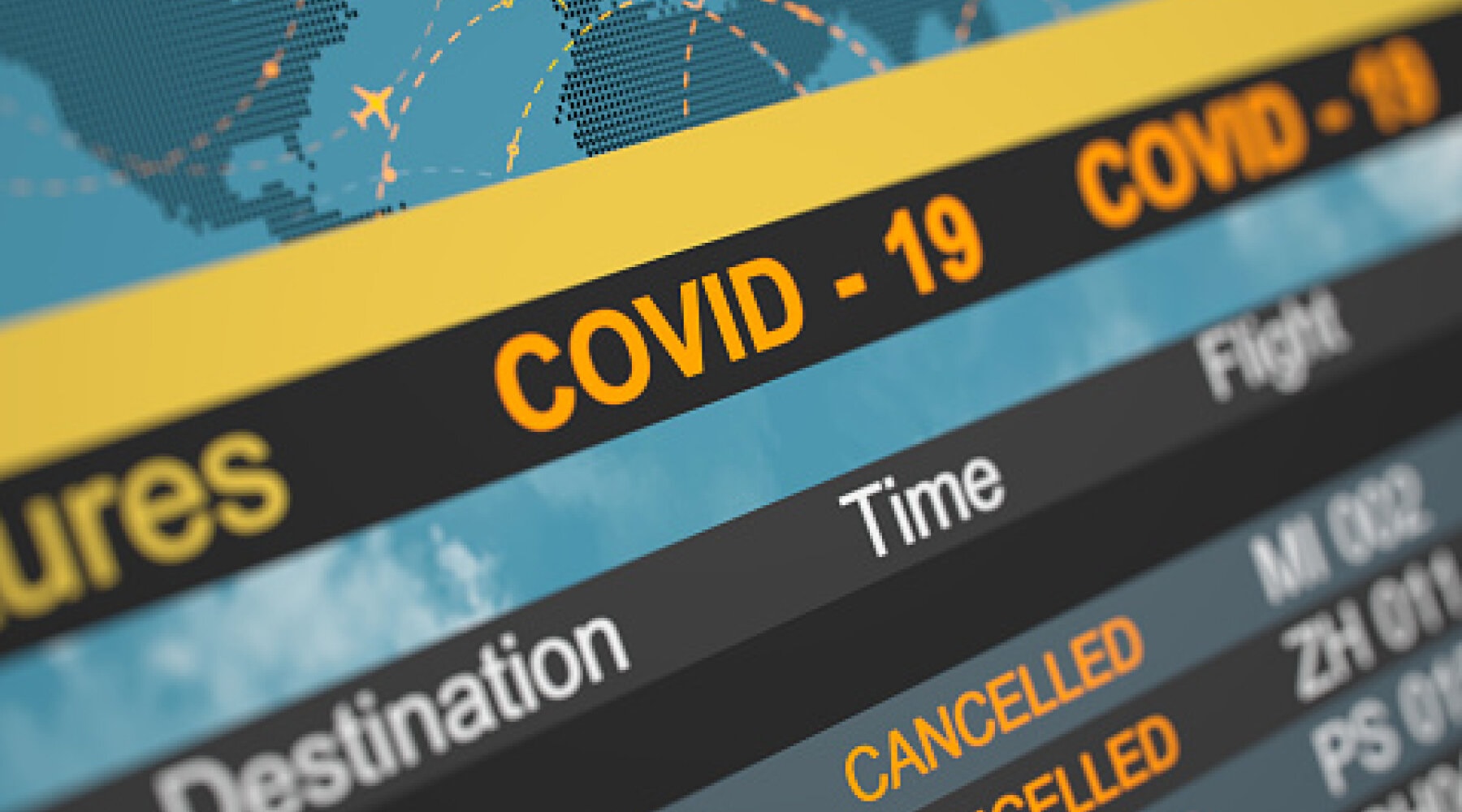 Bargain hunting for a post COVID-19 bounce among airlines may tempt investors. But volatility seems likely, since no one knows when we'll be past the coronavirus.
Shares of several airline stocks traded lower Monday after thousands of flights were cancelled over the holiday weekend as COVID-19 cases surge across the globe. Tuesday they bounced, and more volatility may lie ahead.
What happened
Globally, airlines cancelled more than 6,000 flights between Christmas Eve and Boxing Day. In the US, thousands of flights were cancelled and delayed as staff and crew called out sick.
At least 3,200 additional flights were cancelled Monday, according to flight-tracking site FlightAware, including about 1,000 US flights, as the highly transmissible Omicron variant continues to spread. At least 16,500 flights were delayed.
Separately, Dr. Anthony Fauci, the nation's top infectious disease expert, said Monday in an interview on MSNBC's "Morning Joe" that a vaccine requirement for domestic flights is "something that seriously should be considered."
The Omicron variant was estimated to account for 58.6% of all new infections in the US for the week ending December 25, according to data from the US Centers for Disease Control and Prevention (CDC).
Omicron and winter weather drive cancellations
Alaska Airlines, which cancelled 214 flights, or 18% of its operations, Monday, attributed its cancellations and delays to winter weather in the Pacific Northwest. The airline said it had to cancel flights on account of snow and freezing weather disrupting its operation at its largest hub, Seattle-Tacoma International Airport.
Delta cancelled 374 flights on Sunday as a result of winter weather and the Omicron variant and upwards of 200 flights Monday for the same reasons.
More than 2,600 flights around the world have already been cancelled today.
Are airline stocks a buy amid Omicron-spurred flight cancellations?
Shares of Alaska Air Group and Southwest Airlines opened 2% lower Monday. Delta Air Lines, United Airlines, JetBlue Airways and Spirit Airlines shares all opened 3% lower.
Airline stocks have rebounded Tuesday and are trading higher after the CDC moved to cut COVID-19 isolation and quarantine time. Most major airline stocks remain down for the last month and the second half of 2021.
The CDC announced Monday that it was shortening the recommended time for isolation for people with COVID-19 from 10 days to five days. It also cut the quarantine period down to five days for people exposed to the coronavirus.
Delta said the new guidance will allow for more flexibility in scheduling crews and employees to support holiday travel.
"This is a safe, science-based and more practical approach based on what we now know about the omicron variant," said Delta Chief Health Officer Dr. Henry Ting. "We're learning that while omicron is highly contagious, it also involves a shorter duration of illness and a shorter contagious period compared to previous strains."
Airline stocks will likely remain shaky as the pandemic continues to make headlines. As long as the threat of lockdowns or travel restrictions remains a possibility, investors should expect continued volatility.
Information on this page is for educational purposes only. Finder is not an advisor or brokerage service, and we don't recommend investors to trade specific stocks or other investments.
Finder is not a client of any featured partner. We may be paid a fee for referring prospective clients to a partner, though it is not a recommendation to invest in any one partner.