Delta commits to a $1 billion, 10-year plan to reduce its carbon emissions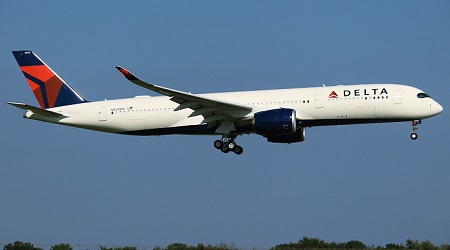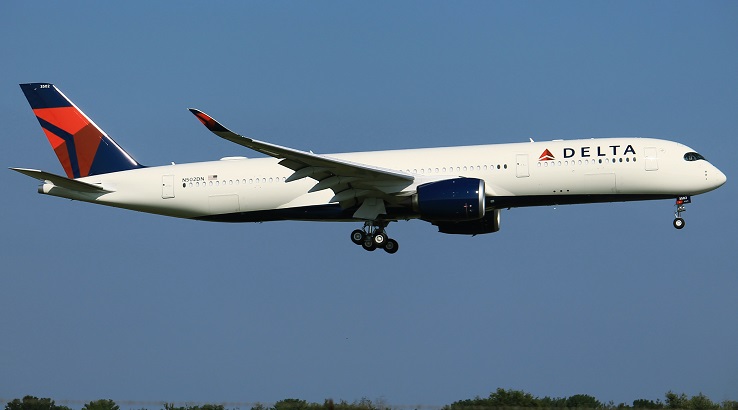 The Atlanta-based airline became the first major American global airline to pledge to reduce its carbon footprint.
Delta Airlines has announced that it will commit $1 billion over 10 years to mitigate all carbon emissions from its business model through the advancing of clean air techniques and the reduction of carbon emissions.
Delta's strategy will include a reduction in jet fuel used through a renewal of the fleet, weight reduction for service planes and the development of sustainable fuels.
"There's no challenge we face that is in greater need of innovation than environmental sustainability, and we know there is no single solution. We are digging deep into the issues, examining every corner of our business, engaging experts, building coalitions, fostering partnerships and driving innovation," Ed Bastian, CEO of Delta, said in a company announcement.
Delta's campaign, however, may be less about results and more about optics. With flying — especially on short trips that can easily be made with less "dirty" modes of transportations like cars and trains — being called out as a major driver of greenhouse emissions, there is a notable push toward cutting back on air travel. This trend, nicknamed "flight shame," received a boost from teenaged climate campaigner Greta Thunberg, who travels on a zero-emission yacht.
Carbon offsetting
Delta is the first major American global airline to make such a promise. The Atlanta-based airline, however, is following JetBlue, which pledged to make similar reductions for all domestic flights as of July. It is likely that Delta will not be able to meet its goals organically and may have to buy carbon offsets. That is, Delta would pay a green energy producer — like a wind turbine farm — to accept or offset the responsibility for the carbon the airline is producing.
This is the approach Qantas, British Airways, Air Canada, Air New Zealand and EasyJet have been forced to use to meet their green promises. The logic behind carbon offsetting is that this allows for the funding of green projects that would not be funded otherwise. However, a 2017 report from the European Commission found that 85% of offset programs under the United Nations' Clean Development Mechanism failed to produce "real, measurable and additional" emission reductions. Many of the projects would have happened with or without the carbon offsets.
At the same time Delta made its green promise, it also announced that it has paid out $1.6 billion in employee profit-sharing. This was marked by a plane painted with a large pink "thank you," along with the names of Delta's 90,000 employees.
"Delta would be nothing without our 90,000 people worldwide," Bastian said. The payout is worth roughly 2 months' salary per employee. With the unemployment rate at an all-time low, Delta has had difficulty filling positions, particularly pilots.
"They deserve all the credit for our success, and we are proud to recognize their extraordinary work with a $1.6 billion payout – marking the sixth year in a row that Delta's profit sharing has exceeded $1 billion."