New Case Decision Shows Shifting Positions on Student Loan Bankruptcy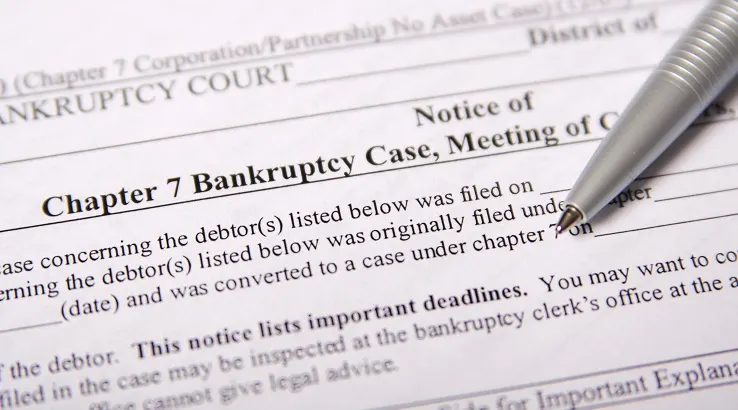 Since 1998, the burden of proving undue hardship with repaying student loans has been on the borrowee. A new court case may show a willingness to change this.
The United States is facing a crisis. The cost of a college education in the United States has dramatically increased over the last three decades. From 1989 to today, the average cost per year of a public 4-year college degree (in 2020 dollars) increased by $6,930. For a public two-year college, it is a $2,000 increase, and for a private four-year college, the difference is $19,020.
Despite this, the average American's ability to pay for this education has decreased. With wages largely being flat for most Americans and with financial aid growing at a rate inconsistent with the annual tuition growth, more American college students found themselves relying on college loans without a clear route to repay them.
This has created a situation where — as of 2019 — approximately 20% of the nation's 49 million college loan borrowers have defaulted or went more than 270 days without making a payment. Unlike other forms of consumer debt, however, these 10 million borrowers may have difficulties finding relief due to college loans' protected status with the courts. This, however, may be changing.
On January 7, the United States Bankruptcy Court for the Southern District of New York ruled that the student loans of Kevin Rosenburg were dischargeable. Following changes to federal law in 1998, student debt became dischargeable under bankruptcy after five years if the debt proved to be an "undue hardship." Unlike other types of debt, however, the petitioner has to prove that he/she met this hardship standard.
As this standard is not codified in the law, individual judges have determined if it was met, using a three-part test. First, the petitioner must not be able to maintain a minimum standard of living while repaying the debt. Second, the petitioner's current situation would continue to exist if he/she repaid the debt, and finally, the petitioner made a good faith effort to repay the debt.
The problem with this is that judges traditionally held an impossibly high bar for clearing these tests. For example, some courts have required petitioners to consider if they would hold on to this debt forever and consider if they would ever win the lottery, according to Matthew Bruckner, an associate law professor at Howard University that was interviewed by Inside Higher Ed.
The increasing numbers of petitioners seeking relief from college loans, however, have forced judges to reconsider their stance. In the case of Rosenburg, the petitioner only had to prove that the debt was a hardship forever, but only for the repayment period — which ended when the Educational Credit Management Corporation — the college loans' owner — called in the debt.
While this case is far from precedent, it is reflective of the courts' understanding of the severity of the loan crisis. This is a consideration that the politicians have also taken heed of. In 2018, the US Department of Education placed a call for public comments to change the process of testing for "undue hardship."
However, as debt holders have used litigation to block undue hardship claims through litigation, and as most Chapter 7 and Chapter 13 bankruptcy petitioners would not be able to afford adequate counsel to contest these challenges, even changing the undue hardship standard is no guarantee of relief.
"These are individuals who have some kind of hardship that is lasting, or they're in a position where maybe they went to college and never got a degree," John Rao, an attorney with the National Consumer Law Center said to Inside Higher Ed. "In the case of some borrowers, they're just not going to be able to repay the loan."