Dealerships offer car loan discounts to boost sales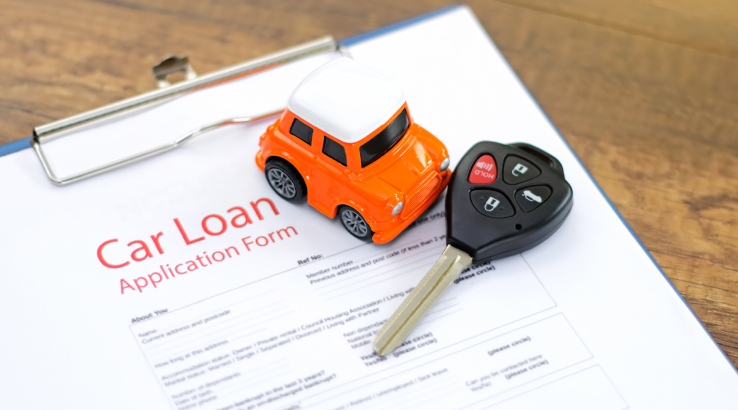 Car loan providers are offering reduced rates, delayed payments and other discounts after seeing a steep drop in financing applications due to the coronavirus outbreak.
While the car loan industry had been on the rise for several years, auto loans saw a 52% drop in credit inquiries in March compared to the year before, a Consumer Financial Protection Bureau (CFPB) study found. This includes a 67% drop in inquiries for prime borrowers — ideal candidates for a car loan with strong credit, steady income and few debts.
Meeting borrowers halfway
As the country faces staggering unemployment numbers and consumers try to cut back on personal expenses, car loan providers are increasingly offering a few workarounds: Deferred payments, 0% interest promotions, waiving down payments and credits that borrowers can put toward the vehicle price.
The number of 0% offers went from 2.6% in January 2020, to almost 20% in April 2020, the Cox Automotive Industry Insights team reported. And some providers like Chevrolet Financial are allowing borrowers to pause payments for close to four months.
Deferment is usually meant as a last resort for borrowers struggling with financial hardship. And because interest typically adds up while payments are on hold, it can make both monthly payments and the total cost of the loan more expensive.
Combining deferment with a 0% rate means that pausing payments isn't necessarily an expensive choice — and can more realistically fit consumer budgets during the coronavirus outbreak. But many lenders are asking borrowers to choose between the two, if they offer both.
Where to find a discounted car loan
Most car loan discounts are only available on dealership financing, as an incentive to move cars off the lot. Here are several dealerships offering new deals during the COVID-19 outbreak.
BMW Financial Services. BMW is offering 0.9% APR financing for up to 60 months and no down payment on 2019 and 2020 models. It's also offering discounts of up to $2,500 in credit toward the vehicle price and 90-day deferments on certain loans.
Chrysler Capital. Offers vary by location and model, but can include 0% APR and low-interest loans.
Ford Credit. New customers have the option to delay payments for up to 90 days
GM Financial. Choose between up to 120 days of deferred payments or 84 months of 0% APR financing on select 2019 and 2020 models. It also expanded its first responder discount program to include doctors, nurses and other healthcare professionals.
Genesis Financial. Genesis is covering payments for up to six months if you lost your job due to COVID-19. And it's offering 0% APR financing and 90-day deferments on select 2019 models.
Honda Financial. Honda is offering 90-day deferments, up to $1,000 credit toward select new vehicle purchases for current customers and discounts for first responders and healthcare professionals.
Hyundai Financial Services. Like Genesis, Hyundai is covering payments for up to six months to new borrowers who lost their job during the outbreak. And it's offering 0% financing with 90 days of deferred payments.
Jaguar Financial Group. New Jaguar borrowers may be eligible for up to 90 days of deferment on select vehicles.
Lexus Financial Services. Lexus is offering up to 90 days of deferred payments to new customers.
Maserati Capital. Maserati is offering up to 90 days of deferred payments to new customers.
Mini Financial Services. Mini is offering 1.9% APRs for 60 months on select models, up to three months of waived payments and up to $1,500 off of select 2020 models.
Nissan Motor Acceptance Corporation (NMAC) Finance. NMAC will cover two months of payments in addition to up to 90 days of deferred payments and reduced rates to qualified customers on select vehicles.
Toyota Financial Services. New Toyota customers can defer payments for up to 90 days.
Volkswagen Credit. New Volkswagen customers can get up to 120 days of deferred payments and 0% APR for up to 72 months on select new vehicles.
Many third-party lenders like Ally Bank and Wells Fargo are also offering deferment on current car loans — though they generally aren't advertising offers for new customers.
Discounts not available to everyone
Borrowers still need to meet tight credit requirements to qualify for these discounts. In most cases, this means you need to have excellent credit to qualify. And while a few providers like Genesis and Hyundai are offering discounts to borrowers who recently became unemployed, in most cases you still need to have a job to qualify.
This means that these offers might not be available to Americans who might need them the most: Those who are struggling to pay bills after losing their jobs.
Cars delivered to your door
In addition to discounts, lenders are also enticing borrowers with home delivery — and pickup if you're trading in a vehicle. To comply with social distancing guidelines, many dealerships have moved online, so borrowers don't have to leave their homes.
This option can vary depending on the dealership and the manufacturer. And it may change as states relax social distancing requirements.
A buyer's market
Right now is the time to buy, if you can afford it. On top of financing discounts, car prices themselves have taken a dive since the outbreak. Especially when it comes to new vehicles: The Manheim Used Vehicle Value Index saw used car prices fall a close to 11.5% in April 2020 alone.
But getting a new car isn't right for everyone. With an uncertain job market, even months of deferred payments and 0% APRs might not help if you've lost your main source of income.