Finder is committed to editorial independence. While we receive compensation when you click links to partners, they do not influence our opinions or reviews. Learn how we make money.
Compare dealership finance vs. car loans
Finding the right type of financing can help you save.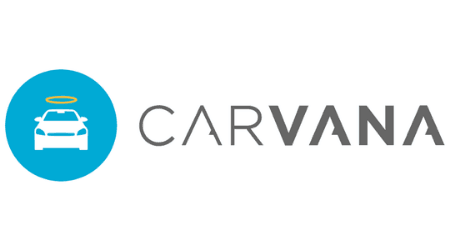 Most credit types welcome
45-day preapproval
Seven-day guarantee
Get your rate
Two of the most popular ways to pay for a new care are dealership financing and car loans from a third-party provider. Knowing the difference between these two financing options to select the best one for you.
Dealership financing vs. auto loans
Dealership finance
Auto loan
Interest rates

Can offer lower interest rates than car loans
Low interest rates may only be available for promoted makes and models
Commission for the car salesman may push rates up
0% rate deals may indicate a higher purchase price for the car

Lenders offer various rates, which means you can choose the most competitive
Using your car as collateral lets you take advantage of lower rates

Loan term

Typically 3-year terms
A down payment is generally required
Early repayment costs may apply

Choose rates between 1 and 7 years
Early repayment costs differ between lenders

Who it's best for
Borrowers that want to buy a new car and have a down payment.
Borrowers that want to shop around and have the option of buying from a dealer or a private seller.
Compare car loans
What's the difference between dealership financing and auto loans?
The main difference between dealership financing and auto loans is in how you apply. If you borrow through your dealer, they'll typically send your details to multiple lenders to see where you qualify. With a car loan, you apply directly with one lender and can get a rate quote before you submit your application.
Because dealerships have a relationship with these lenders, they might have room to negotiate. However, you won't be able to compare lenders and could potentially find a better deal if you apply for a car loan yourself. There are also differences depending on which type of lender you consider.
Dealer finance vs. online lenders
If you're crunched for time but want to compare your options, an online lender might be the way to go. You can typically prequalify with a lender in a few minutes to get a ballpark idea of your rates and get your money as soon as the next day.
Some online lenders might already have a partnership with your dealer. In that case, the dealer might get the funds directly and you can sometimes even drive away in your car as soon as you sign your papers. However, applying through a dealership is generally faster and involves less work on your part.
Dealer finance vs. banks
A lot of dealer financing also comes from banks, so there might not be as much of a difference between the two as you think. However, applying for a car loan from a bank is often not as easy online.
Prequalifying can be difficult, making it hard to compare rates between banks. And the whole process can take a lot longer, since banks often rely on older technology than online lenders. Plus, banks typically have tougher credit requirements than other lenders and you might not be eligible if you don't have good or excellent credit.
Which option is best for me?
It depends on your situation. If you're looking for a more hands-off experience or need funding fast, dealership financing might be a better option. But if you're not up for negotiating and aren't locked in on a particular make or model, a lender could be the way to go.
Benefits and drawbacks of dealership financing
Here's why you might and might not want to finance through your dealership.
Benefits
The dealer finance representative handles the paperwork
No need to shop around for better offers
Gives you leverage to negotiate the sale price
Drawbacks
You need good credit to be eligible
It's usually only available for newer vehicles
Down payments can be a large upfront cost
Benefits and drawbacks of car loans
Here's why you might and might not want to get financing from a bank, credit union or online lender.
Benefits
A range of competitive car loans are available
You can choose your lender and loan type
Loans are available for new, used and classic cars
Drawbacks
Fewer promotional deals like 0% financing
Upfront and ongoing fees may apply
Less room to negotiate
Case study: Who got a better deal?
Who saved more money?
Julian and Clay have both purchased new cars for $20,000 each. Julian opts for a car loan while Clay takes on a financing option from the dealership — so who chose the better financing option?
Car loan
Julian's car loan comes with a 7% rate for a five-year period and pays $396 in monthly repayments. At the end of the loan he'll pay a total of $3,761 in interest, amounting to $23,761 when all said and done.
Dealer financing
Clay, who takes on dealer finance, will pay $283 each month for the term of his loan. But his $5,000 down payment means he's only charged interest on $15,000, resulting in lower ongoing repayments.
When the loan is paid off, Clay will have paid a total of $21,980. That's $1,781 less than Julian.
Don't want either? Consider these other options
Paying in cash. If you have the money upfront, you don't need to finance your vehicle at all.
Crowdfunding. You might be able to raise the funds from your friends and family — especially if you have a compelling story to tell about why you need the car.
Home equity loans. Borrowing agains the amount you own in your home could be a cheaper way to fund a car loan — though you risk losing your home if you default.
401(k) loans. Some employers might let you borrow from your 401(k). While loan is essentially interest-free, it comes with some significant risks.
New credit cards. If you've got a new card with a 0% promotionnal period, you might be able to put some or all of your car loan on plastic. Try to pay as much off as possible before that period is over to avoid those high credit card APRs.
Bottom line
Convenience always comes with a price and that extends to the dealer-financed car loan. Before settling for what a dealer can offer, compare outside banks, online lenders and credit unions. In many cases, you'll find terms that are better than the dealer's.
No matter what route you choose when car shopping, always put in the time to research so you understand how to get the most out of your options for car loans.
Frequently asked questions