Deadline to pay taxes delayed to July 15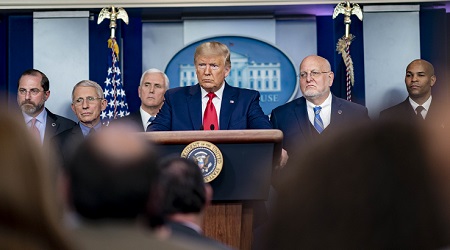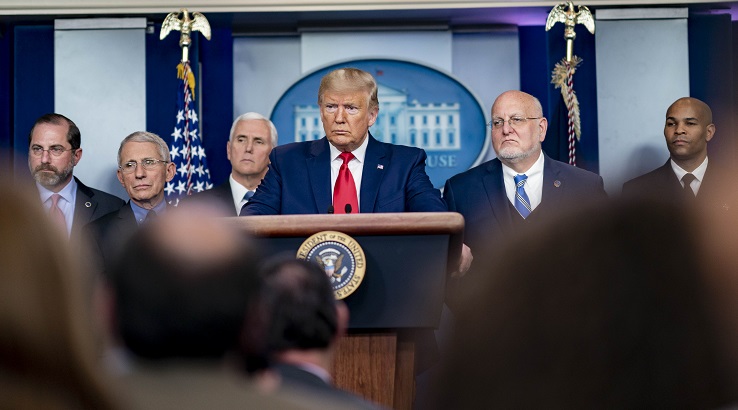 The Treasury Department has proposed a plan to create a tax payment holiday for individuals and corporations.
US Secretary of the Treasury Steven Mnuchin has announced a 90-day extension on paying your taxes this year. Taxpayers and companies can delay paying any income taxes due from a tax filing this season without incurring penalties or interest. Individuals can defer up to $1 million, while corporations can defer up to $10 million.
"If you owe a payment to the IRS, you can defer up to a million dollars as an individual," Mnuchin said on March 17th at the press briefing of the White House's Coronavirus Task Force. "And the reason why we're doing a million dollars is that covers lots of pass-throughs and small businesses, and $10 million to corporations, interest-free and penalty-free for 90 days. All you have to do is file your taxes. You'll automatically not get charged interest in penalties."
Tax filing has been moved to July 15th
Mnuchin announced the payment holiday as part of a stimulus plan to help restore the economy from the effects of the coronavirus pandemic. Contrary to what was previously announced by some outlets, the tax filing deadline was not moved at that time. Mnuchin in his comments argues that taxpayers should file as soon as they can, as most taxpayers typically receive a refund.
Mnuchin has since changed his mind, announcing that the filing deadline has indeed been moved to July 15th.
More relief in the works
The other parts of Mnuchin's proposed plan are a $1 trillion guaranteed purchase plan for A1- or P1-rated commercial paper — which the secretary argued was necessary to maintain liquidity in the markets — and a stimulus package that would include an immediate payout via a stimulus check to most Americans and a bailout of several industries, including the airlines.
Mnuchin's plan comes as the House's relief bill — H.R. 6201, Families First Coronavirus Response Act — sits in the Senate. The bill would protect and extend nutrition programs, such as the Special Supplemental Nutrition Program for Women Infants and Children (WIC) and the Emergency Food Assistance Program (TEFAP). The bill also allows states to establish programs to provide assistance for households with children that are eligible for free or reduced-price school lunch, which would be inconvenienced by schools being closed.
Other provisions of the House bill are free coronavirus testing, funding for the Department of Veterans Affairs, extended paid leave and unemployment compensation, and tax credits for paid sick and family medical leave. The White House has suggested it will support the bill, and Senate Majority Leader Mitch McConnell has stated that the legislation will receive prompt consideration.
Drastic measures
These moves are the response of an economy that is being forced to cope with a pandemic that is expanding exponentially. According to the Johns Hopkins University of Medicine, there are 212,616 confirmed cases of COVID-19, the disease caused by the novel coronavirus. Of these, only 83,207 patients are reported to have recovered. Restaurants, theaters and places of business are closing down temporarily to help slow the spread of the virus, leaving millions without a paycheck. General Motors, Ford and Fiat have all closed their manufacturing plants in the US in response to union pressure, for example.
Mnuchin warned that if the stimulus package is not passed, the nation could see 20% unemployment. Arguing that this is just a mathematical calculation of what could happen, Mnuchin argued that private-sector employers without enough money to recover will simply not rehire laid off or furloughed workers once the pandemic is past.
"But we're not going to let that happen," Mnuchin said to CNBC. "We're going to make sure that companies have money so they can continue to pay their employees."
Picture: Wikimedia