Finder is committed to editorial independence. While we receive compensation when you click links to partners, they do not influence our opinions or reviews. Learn how we make money.
Wo kann man OP-Masken online einkaufen
Sehen Sie sich diese verkäufer an, welche Ihnen OP-Masken nachhause liefern können
WICHTIGE ANMERKUNG:
Manche Verkäufer werden Preise, weit über dem Durchschnitt, verlangen, auch bekannt als "Preistreiberei". Wir motivieren Kunden, sehr vorsichtig bei unüblich hohen Preisen zu sein, und andere Optionen zu vergleichen, bevor Sie eine Kaufentscheidung treffen.
Laut der World Health Organization, müssen Sie nur eine Maske tragen, wenn Sie sich mit COVID-19 angesteckt haben oder eine Kranke Person behandeln. Für mehr Informationen, wann und wo Sie eine Maske tragen sollten, bietet die WHO klare Anweisungen.
Bevor Sie kaufen, treten Sie vorher mit dem Australian Department of Health in Kontakt, um die neusten Informationen über COVID-19 zu erhalten und hier finden Sie Informationen zur Benutzung von von OP-Masken in Australien. Falls Sie OP-Masken brauchen und vorhaben diese online einzukaufen, hier finden Sie wo.
---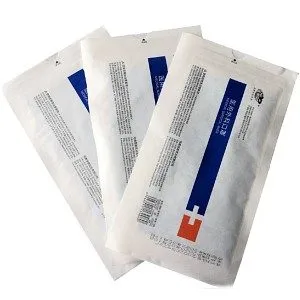 1. Ebay
Es gibt auf eBay viel einzukaufen. Wenn Sie OP-Masken hier einkaufen, gehen Sie sicher, dass Sie von einem vertrauten Verkäufer zu kaufen; jemand mit eBay Plus ist ideal.
Vertrauter online Marktplatz
Es ist sehr unwahrscheinlich, dass etwas ausverkauft sein wird
Registrieren Sie sich bei eBay Plus und erhalten Sie kostenlosen Versand und Rückgaben auf million von Artikeln
---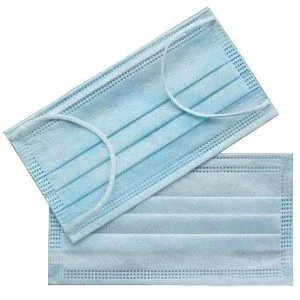 Als einer der Welt größten online Marktplätze, bietet Amazon eine vielzahl an Verkäufern, die OP-Masken, zu jeweils unterschiedlichen Preisen, anbieten. So finden Sie, was für Sie am besten ist.
Es ist sehr unwahrscheinlich, dass etwas ausverkauft sein wird
Vertrauter online Marktplatz
Gehen Sie auf Amazons Website
---
Wann sollte Ich eine OP-Maske tragen?
Laut dem Australian Department of Health werden, jene die krank sind, sich um eine kranke Person kümmern oder Mediziner von dem Tragen einer Maske profitieren.
Falls Sie nicht krank sind, aber sich selbst isolieren müssen, sollten Sie eine Maske tragen wenn Sie Ihr Haus verlassen, sprich zum Arztbesuch.
---
Wie benutze ich eine OP-Maske?
Laut der World Health Organization, gehen Sie sicher, dass Sie vor dem anfassen einer Maske, Ihre Hände mit einem Alkohol-basierten Reiniger oder Seifenwasser gereinigt haben.
Gehen Sie sicher, dass Nase und Mund von der Maske bedeckt sind und vermeiden Sie Kontakt mit der Maske, um eine Kontaminierung vorzubeugen. Falls Sie diese berühren müssen, gehen Sie sicher Ihre Hände vorher gewaschen zu haben
Wenn Sie die Maske abnehmen müssen, gehen Sie sicher die Maske nicht frontal anzugreifen und entferne Sie diese von hinten und entsorgen Sie diese so bald wie möglich.
Related Posts