Finder is committed to editorial independence. While we receive compensation when you click links to partners, they do not influence our content.
Wo kann man Handreiniger online einkaufen
Auf der Suche nach einem Handreiniger? Hier zeigen wir Ihnen wie Sie diesen mit online Versand kaufen können.
WICHTIGE ANMERKUNG:
Durch jüngste Ereignisse mangelt es vielen Geschäfte an bestimmten Produkten. Seien Sie sich bewusst, dass viele Händler ausverkauft sein, längere Lieferzeiten haben oder Preise über dem Durchschnittswert verlangen könnten.
Einer der besten Wege sich vor einer Infektion zu schützen, ist es sich regelmäßig die Hände mit Wasser und Seife zu waschen, aber es gibt Zeiten an denen Sie nicht so einfach an Wasser und Seife kommen können, wie etwa in öffentlichen Verkehrsmitteln oder auf dem Weg nachhause von der Arbeit.
In diesen Zeitpunkten ist es eine großartige Alternative sich einen Handreiniger für unterwegs zu besorgen. Sie sollten einen 60-80% Alkohol-basierten Handreiniger verwenden.
Geschäfte bei denen Sie Handreiniger online kaufen können
---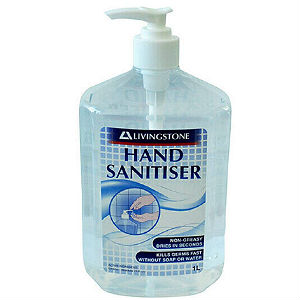 Amazon ist einer der größten online Marktplätze, der so ziemlich alles auf Lager hat.
Was ist eingeschlossen? Eine ganze Reihe an Handreinigern, die Sie auch in Großeinkäufen bestellen können.
Kaufen Sie jetzt und bezahlen Sie später dank Zip Pay
Registrieren Sie sich bei Amazon Prime und bekommen Sie gratis Versand und Rücksendungen für Millionen von Gütern
Kaufen Sie in großen Mengen und sparen Sie potenziell Geld
Gehe zu Amazon Webseite
---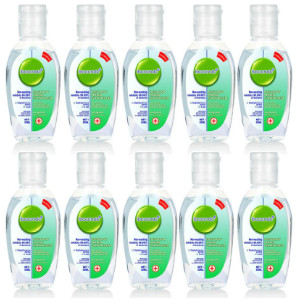 Von süßen-und-kleinen Reinigern, die perfekt für unterwegs sind bis Familien-großen Pumpen bis hin zu auf der Badezimmerwand befestigten Spender, AliExpress bietet eine Menge an Optionen für Handreiniger.
Neue Nutzer können Vorteil aus Discount Coupons ziehen
Fast alle Artikel bieten gratis Versand an
Kompetitive Preise
Gehe zu Aliexpress Webseite
---
3. eBay
eBay hat mehrere Verkäufer, daher können die Lieferzeiten variieren. Sie können nach dem garantierten Liefertermin suchen, um zu sehen, welche Produkte Sie am schnellsten erreichen.
Große Auswahl möglich
Kann Verkäufer nach voraussichtlichem Liefertermin sortieren
Lagerbestand ständig aktualisiert
---
Welcher Handreiniger ist der beste?
Die World Health Organization (WHO) empfiehlt es Reiniger zu verwenden, um die Ausbreitung eines Erregers zu verhindern und generell sind Alkohol-basierte Reiniger am besten.
Wir haben Ihnen die besten Handreiniger verglichen, sodass Sie das beste Produkt für sich finden können.
---
Wie funktioniert Handreiniger?
Alkohol-basierte Handreiniger wirkt, indem er Keimzellen auf Ihrer Handoberfläche abtötet, welche schon durch etwas Kleines wie durch einen Türgriff oder bei der Handhabung von Geld übertragen werden konnte.
Laut dem Centre for Disease Control (CDC), ist es jedoch nicht so effektiv wie sich die Hände mit Wasser und Seife zu waschen, Handreiniger mit 60-95% sollte aber das Wachstum von Keimen schmälern.
Um es effektiv zu nutzen, gehen Sie sicher, dass Sie die gesamte Oberfläche Ihrer Hände mit Handreiniger bedecken und reiben Sie es ein bis beide Hände wieder trocken sind.
---
Wann man Handreiniger verwenden sollte
Handreiniger kann Ihnen dabei helfen sich vor einer Infektion zu schützen, jedoch ist er kein Wundermittel.
Trent Yarwood ist ein Infektionskrankheit-Mediziner und Hauptdozent auf der James Cook University und der University of Queensland.
Im Artikel der Konversation sagte er:
"Neben sich Impfen zu lassen und zu Hause zu bleiben, ist die beste Verteidigung gegen die Grippe sich die Hände zu waschen. Handreiniger in öffentlichen Räumen zu installieren wird die diesjährige Grippe nicht alleine besiegen. Jedoch kann es ein Teil eines Strategiebündels sein…"
Das heißt, auch wenn ein Handreiniger eine potenzielle Infektion vorbeugen kann – merken Sie sich, dass es dennoch viel besser ist sich, so oft es geht, die Hände mit Wasser und Seife zu waschen.
---
Wie wasche ich mir die Hände richtig?
Laut der World Health Organization, sollte es sich die Hände zu waschen, ungefähr so lange dauern wie zweimal "Happy Birthday" zu singen – was in etwa 20 Sekunden sind. Gehen Sie sicher, dass Sie Seife und warmes Wasser verwenden und trocknen Sie sich nachher gründlich die Hände. Sie können hier klicken, um die ganze Anleitung der WHO zu sehen.
More guides on Finder