Finder is committed to editorial independence. While we receive compensation when you click links to partners, they do not influence our content.
Send money to Italy
Find easy options and low fees when you send money to Italy from Germany
If you've been sending euros to Italy without much thought for what company or bank you use, chances are your money isn't working as hard as it could be.
Because of the large number of money transfer services in the market today, you can send money faster, cheaper and with more options than you can with many banks.
In fact in the example below, we show you how you could send money to Italy and save money on a transfer of €1,000.
Top pick for
Large transfers
Top pick for
Fast transfers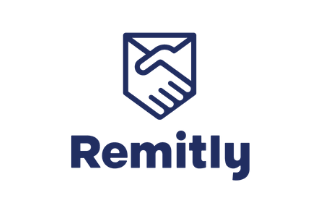 Top pick for
Cash transfers
Find the right transfer service for you in the table below
Send more euros to Italy by selecting the right transfer company
Heather Transfers Funds to Italy
Alessandra is considering moving from her home in Italy to Berlin to live with a friend she met at university. The trouble is she still has student loans to pay and will need to find a secure way to make these payments.
Knowing her parents will accept transfers and make the deposit for her, Alessandra decides to check the money transfer options she will have while in Germany by seeing what the fees will be for every €1,000 that she sends.
German Bank
Money Transfer Company
Transfer fee

€

24.00

€

3.99
Transfer time
Usually 2 business days
1 – 3 business days
Transfer options
bank transfer
bank transfer
Using a money transfer service saves Alessandra an extra €20 in transfer fees, amounting to €240 over the course of the year (she makes 12 payments).
Get the most out of your transfer with these hints
There are a few other points you should consider when comparing money transfer options:
Transfer fee. As you can see, the transfer service in the example above charges much less in fees.
Transfer options. The bank offers cash pick up options as well as international money orders and bank to bank transfers. They also have a bill pay option that Alessandra may be able to use to send the money directly to her student loan creditor.
Transfer time. Alessandra might not need the funds to reach her parents quickly, so this might not be much of a problem, but she should know that some money transfer services can have funds available within minutes. On the other side of the spectrum, some services can take up to five business days.
Customer service. If you're planning on sending money to Italy on a regular basis, it is a good idea to check into dispute resolution processes for the institution in the event that there is an error or delay with your transfer.
Back to top
How to send money to Italy from Germany
With Italy and Germany both using euros, and the relationship between the nations strong, you will find a number of options available for sending money from Germany to Italy:
MoneyGram. MoneyGram offers cash pick up and bank transfers for recipients in Italy.
Western Union. For money transfers to Italy, Western Union allows for both cash pick up and bank transfers.
Wise. Wise uses a unique peer-to-peer lending system to ensure you get the best deal when sending money to Italy.
Back to top
Get your hands on emergency cash while in Italy
Italy is a popular travel destination so if you find yourself in sudden need of cash due to a loss or robbery, you have a few options to consider:
Travel insurance. Travel insurance cover will usually include provisions for getting you emergency cash. Make sure to save any supporting documentation such a police report for when you file your claim.
Transfer service. As a European, you should be able to pick up cash at a transfer company agency. Just make sure you have your identification and details of the transfer.
Credit card. A number of credit card companies also include complimentary international travel insurance for cardholders. With this cover, the insurer may send you a cash advance in the event of an emergency.
Back to top
Find a cash pickup location in Italy with this brief list
Below are listed some of the cash pick up locations you will find in Italy for two of the agencies that offer the service. Before you go to the agency to pick up cash, it's a good idea to call ahead to verify the hours and that they have the cash on hand to fulfil your request.
Back to top
Tips for picking up cash in Italy
When picking up cash it is always a good idea to be extra vigilant and travel to and from the agency using reliable and well known means of transportation. Have your photo identification with you as well as the tracking number for the transfer.
If you choose the money transfer option to send money to Italy from Germany your recipient is going to need the following information when arriving at the agency:
Contact information. Your name and location to verify the transaction.
Tracking code. Each money transfer is given a special code which the beneficiary must supply on pickup.
Amount sent. The agent will also ask how much money they are expecting to receive.
Photo identification. It is important that the name given to you from the recipient is an exact match for the way it is shown on their photo identification
At the conclusion of your transaction, you will be given documents with the tracking number. Save those documents after sharing that number with the beneficiary in the event that there is a problem with the transfer.
It is important that you consider your circumstance when comparing the various money transfer options to make sure that the one you choose is giving you the best value for your money.
Back to top