PayPal Bank Account review
Learn about the fees and features you'll get with Germany's most-loved online shopping payments provider.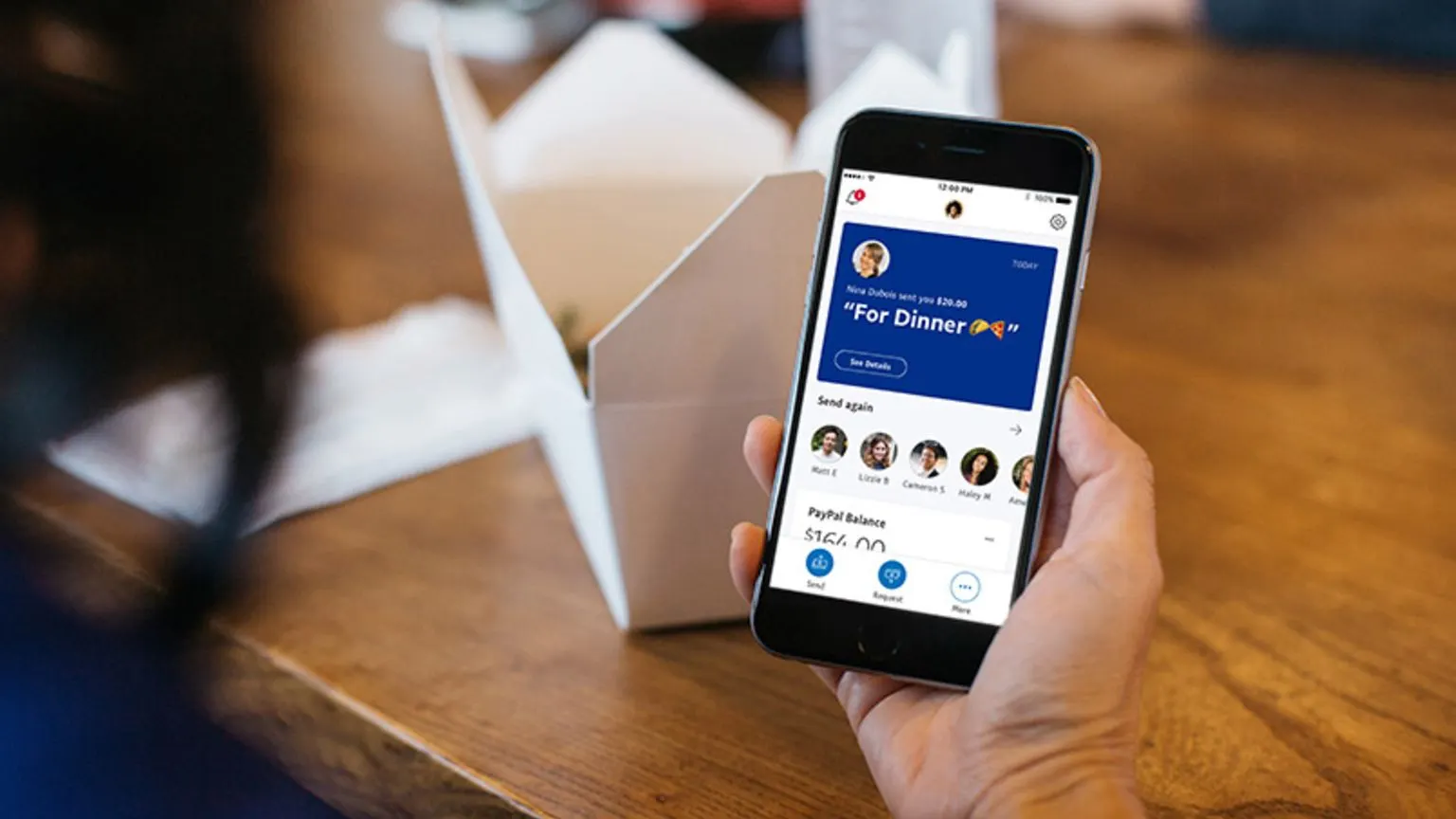 According to the Institute of Banking Innovation at the University of Regensburg, 57% of surveyed German online shoppers with a clear payments preference chose PayPal as their go-to payments provider. Why exactly is PayPal so popular with German buyers? This review will cover the fees and features offered to help you decide if it's worth the hype.
How does PayPal work in Germany?
For merchants
A business account comes with flexible online payments solutions, secure contactless payments and a Business Debit Mastercard. Besides this, merchants can apply for credit through PayPal business loans. Ultimately, PayPal offers a secure online platform for financial management, which is especially catered towards small and medium enterprises.
For buyers
Buyers may enjoy a range of features, from online shopping and sending money to requesting money and buying/selling items on eBay. These buy-side accounts are priorities secure payments, low-fee transactions and fast money transfers. This would ultimately provide and safe and convenient online transaction experience for all users. This article is primarily focused on PayPal for buyers in Germany.
What can you do with a PayPal account?
Make payments online
Online payments are seamless and convenient with PayPal. Link your account to your debit or credit card, and pay online using only your email address. Here are some features that PayPal offers for online payments.
Secure payments. By keying in your email address instead of providing your full banking details, you could avoid having your sensitive financial information being stolen online.
Make payments worldwide. PayPal supports payments in over 25 currencies across 200 markets.
Quick payments. Activate the One Touch feature for even faster, more convenient payments online. Alternatively, you could try using PayPal's mobile app.
Send money
Send money securely to any recipient using just their address.
Quick payments. Money is sent instantly and in just a few clicks.
Pool your funds together. Invite your friends or family to come together and pool your funds to reach a joint savings goal on PayPal.
Fee-free transfers within the EU. No transfer fees are incurred for payments sent within Germany, as long as the currency is not converted.
Send money abroad easily. Use Xoom to send money abroad, directly into international accounts or even for cash collection at select partner branches.
Receive money
Simply inform the other party of your email address and they can send money over to you through your account. No personal details are required.
Receive money even quicker. Alternatively, you may receive money by creating a custom link and sharing it with your friends.
Buy and sell goods on eBay
PayPal has partnered with eBay for quick sending and receiving of payments. Simply choose PayPal as your preferred payment option.
How much does an account cost?
PayPal accounts are free to open and use. However, you may encounter certain fees depending on the nature of your transfer.
Transfers outside of the EU. Transfers beyond the EU are subject to fixed fees depending on the currency your money is converted to.
Cross border personal payment fees. A fee of 5% will be leveraged on cross border payments.
Withdrawal charges. PayPal charges a fee on certain withdrawal methods, such as a 1% fee on select instant transfers to a linked bank account.
Is PayPal safe?
PayPal Purchase Protection ensures that your money is safe. If your transaction qualifies for PayPal Purchase Protection you will receive coverage for the full purchase price and shipping costs. If an item doesn't arrive or is not what was agreed on, PayPal will assist customers in getting a full refund. Additionally, PayPal at its core promotes safe online payments by offering only your email instead of bank details when paying online.
Pros and cons
Pros
Fee-free payments within the EU
Reputable platform and guaranteed security
Convenient and intuitive payments platform
Cons
Hidden fees could add up, such as overseas transfer fees, foreign currency fees or instant withdrawal fees
As a payments platform, lacks the spending insights and budgeting features offered by digital banks
Frequently asked questions