Business bank accounts
Discover what you need to open a "Geschäftskonto" in Germany and the features available with this range of providers.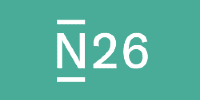 Budgeting and tracking tools
No minimum deposit required
Multilingual support
Go to site
Like many things, opening a business in Germany can be difficult, but thankfully opening a business bank account is one of the easier parts.Business bank accounts are also known as Geschäftskonto and will provide you with an IBAN and allow you to do things like add multiple users and cards, track spending, and make foreign purchases with ease. Thanks to the increase of digital-only banks in Germany, you can now sign up for a business bank account quicker than ever before and help your business grow.
This guide will take a look at some of the banks available to you in Germany, as well as highlight some of the necessary paperwork you will need to get started.
Compare business bank accounts in Germany
How do business bank accounts work in Germany?
In Germany, business bank accounts are essential for any incorporated business (like a GmbH, UG or AG) and also useful ways for freelancers, small businesses, artists, and the self-employed to manage their funds separate from their personal accounts. Many accounts will also give you insights to your spending, which can help you tally things up more easily at tax time. Keeping your business finances separate to your personal is also important for bookkeeping, especially around tax time when the tax office (Finanzamt) requires access.
Business accounts also allow you to do essential things such as pay your share capital (Stammkapital), which is necessary if you choose to run for incorporated businesses such as a GmbH or UG. Larger companies such as AG's pay Grundkapital instead, which is also possible from a business account.
Some banks may even ask you to stop using your personal account for banking purposes if they notice too many invoices (Rechnung) which indicate business activity. As such, opening a business account early on can help prevent issues later down the line. And given the range of affordable (and sometimes free) accounts available, even the smallest operations should be able to find a business account that suits their needs.
What do you need to open a business bank account in Germany?
The documents required to open a business account in Germany will depend on the type of business you plan to run.
Individuals & partnerships
The documents required for individuals or partnerships to open a business account vary, and do not usually require an Anmeldung or SCHUFA (unless the bank offers overdraft services).
Freelancers (Freiberufler) and the self-employed only need a proof of identity document to get started, such as a passport. EEA residents can use their National Identity card (excluding Denmark, Iceland, and Norway).
A sole trader, more accurately known as a sole proprietorship in Germany (Freiberufler), is essentially a one-person business. It differs from a freelancer as there as an actual registered business, not just a self-employed person. A sole proprietorship (Freiberufler) is also able to open an account with just a proof of identity document (eg, passport), however, they may have to provide a proof of trade license if one is acquired later on.
A registered businessperson (eingetragene Kaufmann – e.K.), which is similar to a sole proprietorship that is registered under the individual's own name, will need their certificate of incorporation to open a business account. They may also be required to include an extract from the commercial register (Handelsregisterauszug), or their trade license, later on.
Partnerships (Personengesellschaften) fall into two baskets, a civil law company (GbR) or a general commercial partnership (oHG).
A civil law company (GbR) only requires the proof of identity of all partners, as well as the articles of association (Gesellschaftsvertrag).
A general commercial partnership requires the same as a GbR but with the added inclusion of an extract from the commercial register (Handelsregister), the list of partners (Gesellschafterliste) and a trade license (if applicable).
Corporations
Corporations such as a GmbH, UG or AG will need a comprehensive list of documents to open a business bank account.
Proof of identity of all founders
Business registration (Gewerbeanmeldung)
Articles of association (Gesellschaftsvertrag)
Excerpt from the commercial register (Handelsregisterauszug)
Certificate of incorporation (Gründungsurkunde)
List of shareholders (Gesellschafterliste)
Account authorisation for shareholders (Kontovollmachten für Gesellschafter)
Note: As the account will be opened during the process of incorporating the business, the excerpt from the commercial register (Handelsregisterauszug) will likely have to be provided later in the process.
How to compare business bank accounts
While every business has different needs, these criteria should be useful for anyone comparing business bank accounts for the best deal.
Monthly fee: Some banks will charge you a monthly fee for holding a business account with them, however many digital banks such as N26, Revolut and Bunq offer free, or low fee accounts. However, a low price may result in fewer features. Consider what services you will need from your bank before deciding based on price alone.
Number of users and cards: Some banks will place a limit on the number of people who have access to the account, as well as different fees and limits for issuing additional cards.
Sub-accounts: Digital banks are known for offering innovative tools to manage funds, such as multiple sub-accounts to help make budgeting and spending more efficient.
Loans and credit: If you expect to require credit to fund your business, make sure to investigate the options available to you before signing up. Digital banks tend to have less capital on offer than their physical counterparts.
Local withdraw limits: If you expect to run a cash business, then you will want to take note of how much cash you can withdraw from ATMs each month before incurring extra fees. Furthermore, digital banks do not usually have physical branches to deposit or withdraw funds.
Transfer limits: Some bank accounts may include limits on types of bank transfers such as SEPA. If you frequently do business across borders, you may want to check additional fees.
Foreign withdrawals, currency conversions and fees: If you plan to travel a lot for work, or make payments or purchases in foreign currencies, then it is worthwhile checking what fee structure your bank providers. Some digital banks like Revolut specialise in keeping foreign spending and transactions fees low.
Extra features: Every platform is different, so keep an eye out for additional features that you think might make an actual impact to your business.
Are digital banks good for business banking in Germany?
Digital banks and finance apps provide a new pathway for businesses to get started. Being digital-only, providers such as N26, Bunq and Revolut tend to be more "lightweight" in terms of features than their brick and mortar counterparts. They also include a range of tools, insights and features unlocked by the FinTech revolution. For instance, digital banks usually provide a free or cheap starter account, are intuitive to use for digital natives, make spending and sending money overseas easy, and offer insightful data-analysis which is like having a virtual accountant in your pocket.
How secure are digital banks for business banking?
Digital banks and finance apps can be licenced in a couple of different ways. Some digital banks, such as N26, are licenced as banks. This means they can take deposits, offer interest-bearing products and any funds you deposit with them up to €100,000.
Other finance apps are licenced as electronic money institutions and payment institutions. These providers are able to offer apps to manage your money and debit cards to spend. However, they cannot take deposits and your money will not be protected by the government guarantee.
Frequently asked questions
More guides on Finder