Finder is committed to editorial independence. While we receive compensation when you click links to partners, they do not influence our content.
How to open a bank account in Germany
Your step-by-step guide to choosing a bank account in Germany.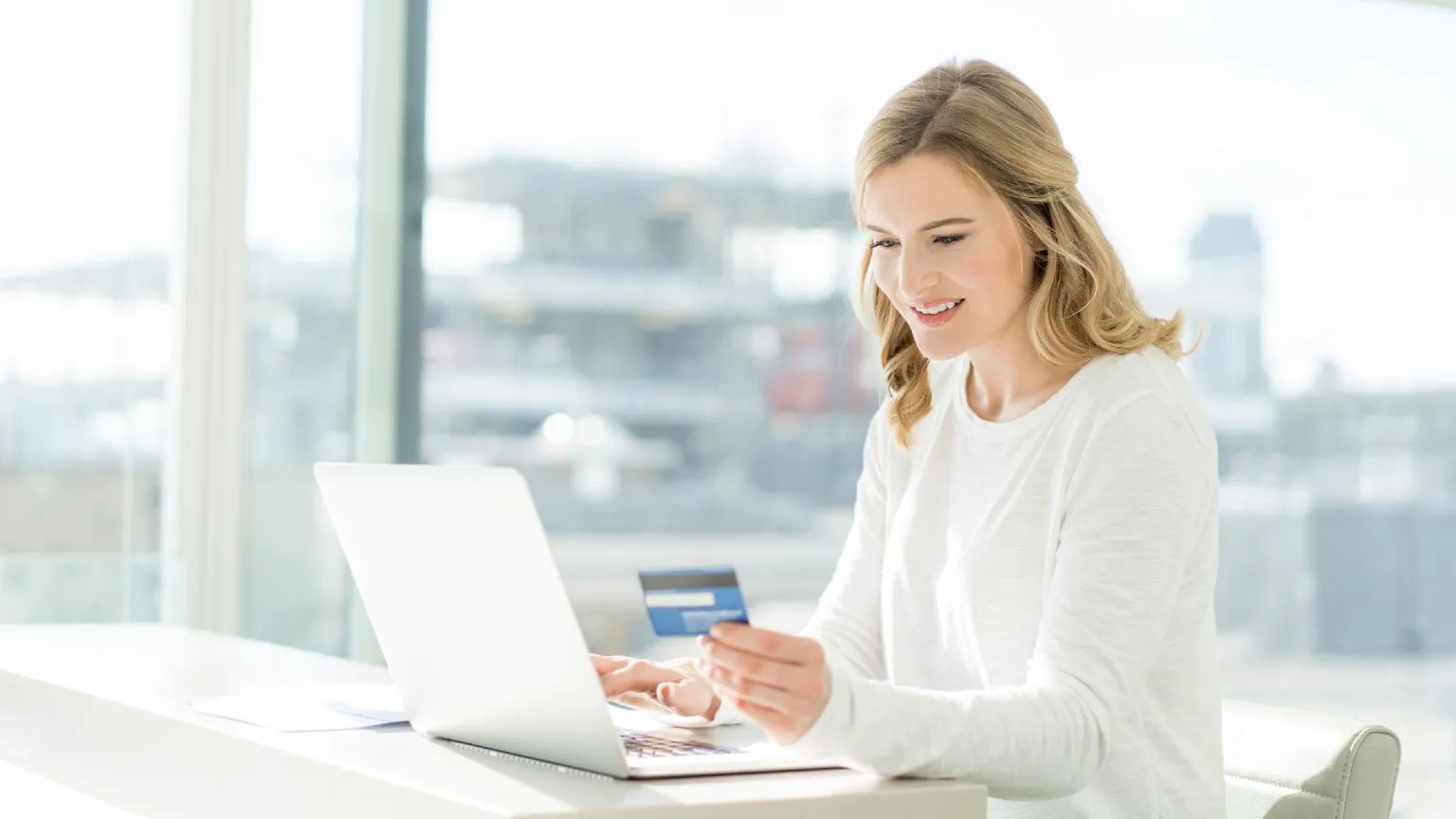 Whether you're a German resident or expatriate residing in Germany, you may find opening a bank account in Germany to be essential. This guide will cover the type of bank accounts you may want to choose from, the application process for bank accounts in Germany and eligibility requirements you should take note of.
Compare a range of account options in Germany
Your step-by-step guide to opening a bank account in Germany
We'll take you through the entire bank account opening process, from choosing the right account for you to completing your registration.
Step 1: Choose a bank account type
Before opening a bank account in Germany, you'll first have to decide on your purpose for opening a bank account. Will you use your account for long-term savings or daily transactions? Will the account be used for corporate transactions or personal uses? These factors will influence the type of bank account you choose to apply for. Here are the main type of accounts to choose from:
Current accounts: Current accounts in Germany are usually used for receiving a salary or paying off bills. Current accounts may be paid accounts (that come with premium features), no-fee accounts, or specialized accounts for students. These accounts are only available to residents of Germany.
Savings accounts: Savings accounts are used for long-term cash growth. These accounts may be high-yield accounts that come with high interest and stricter eligibility requirements, or low-interest accounts available to most applicants. Both Germans and expats are eligible for savings accounts in Germany.
Non-resident accounts: If you're an expatriate looking for a current account in Germany, you may want to try a non-resident account. The eligibility requirements are favourable for non-German residents, typically including a valid German visa/residence permit and a permanent home address in Germany.
Online bank accounts: Online bank accounts may be offered by traditional banks (on top of their standard accounts) or digital banks. These accounts are easy to apply for, and can even be applied for outside of Germany. This is great for expatriates looking to live or work in Germany, or even German residents who want quick and easy bank applications.
Business bank accounts: If you are a business owner, you'll be looking to open a business bank account in Germany that can meet your corporate needs. Such accounts will have different features, usually centred on managing corporate bills and tracking business transactions.
Joint bank accounts: Couples looking for streamlined finance management might consider opening a bank account in Germany suitable for partners. These accounts allow you to pool your money together and better track your joint finances.
Step 2: Compare bank providers and choose the best bank account to open in Germany
Once you've decided on an account type, consider a range of German providers and pick the best bank account for your financial needs. Here are some factors you may wish to consider when comparing bank accounts in Germany:
Fees. Consider fees including registration fees, card delivery fees, monthly fees, fall-below fees, ATM withdrawal fees and foreign exchange fees. The latter is especially important for expatriates to consider since additional currency costs could add up.
Perks and rewards. Interested in cashback perks and shopping rewards? Find a provider that offers rewards in line with your interests. For example, shopaholics may want to consider providers with tempting shopping vouchers, while food-lovers may prefer a bank offering exclusive dining deals.
Interest rates. This is more applicable to long-term account holders looking to grow their nest egg. Higher interest rates mean better returns and stronger capital growth.
Features. Do you prefer having centralised control over all your finances? Then you might prefer an account that offers bill payment, tax payment, budgeting, investment and health insurance purchase features.
Ease and convenience of account management. Digital bank accounts offer higher levels of account management and convenience than standard bank accounts. You could also find this convenience with bank accounts from traditional banks that come with online banking add-ons.
English-language customer service: This could be the most important consideration for expatriates looking to open a bank account in Germany. If you do not speak German fluently, you should strongly consider German banks with good English customer service. This is mostly offered by multinational German banks, and less often by local German banks like Sparkassen

and

Volksbanken.
Once you've compared these factors, you can visit the providers in the table above to compare their deals and choose to open a bank account in Germany that's best for you.
Step 3: Apply for your chosen account
Whether you're applying for a digital bank account or traditional bank account, most providers today offer online registration. Visit the provider's website and fill out the online application form. You will have to fill out important details including your full name, permanent address in Germany, email address and German ID. If you are using a mobile app to register, which is a common practice by digital banks, you may need to provide a selfie for identity affirmation purposes.
If you're uncomfortable with online registration, you can always call up your desired provider to register over the phone or visit a local bank branch to sign up.
On the other hand, if you're looking to open a bank account in Germany for business the process will be very different. Although online applications are available, you'll most probably have to visit a physical bank for verification.
Step 4: Submit essential documents
Depending on your provider, you may be able to submit these documents online or you will have to visit a physical bank branch with original copies of these documents. Here are some common documents that may be requested from you in order to open a bank account in Germany:
A valid passport or German ID
A driver's license that is valid in the EU
A recent utility bill or mortgage bill
Evidence of employment

SCHUFA credit rating (only for certain banks)
If you are an expatriate, you'll provide your visa or residence permit instead of a German ID.
Business account holders will have to provide different documents, including their trade license, a list of shareholders and the business' bank statements.
Step 5: Wait for approval and receive your debit card
Your account will be ready in a few business days and you'll subsequently receive a linked debit card. Once this has been sorted, you may request for online banking if that option is available (for standard bank accounts). Digital bank account users may even begin using their account the moment it is approved, via a virtual card.
Considering opening a digital bank account in Germany?
Digital banks have become more popular than ever because of the convenience and control they offer. You can manage your money any time, anywhere and have a complete understanding of your finances. They're quick and easy to apply for, and even easier to use. Popular digital bank providers in Germany include bunq, N26, Revolut and DKB bank. However, one downside is that digital banks might not offer financial management services that are extensive as those offered by traditional banks. For example, few digital banks offer mortgage payment features or health insurance purchasing options.
Frequently asked questions
More guides on Finder