DKB Cash review
A free online bank account in Germany, with a world of perks.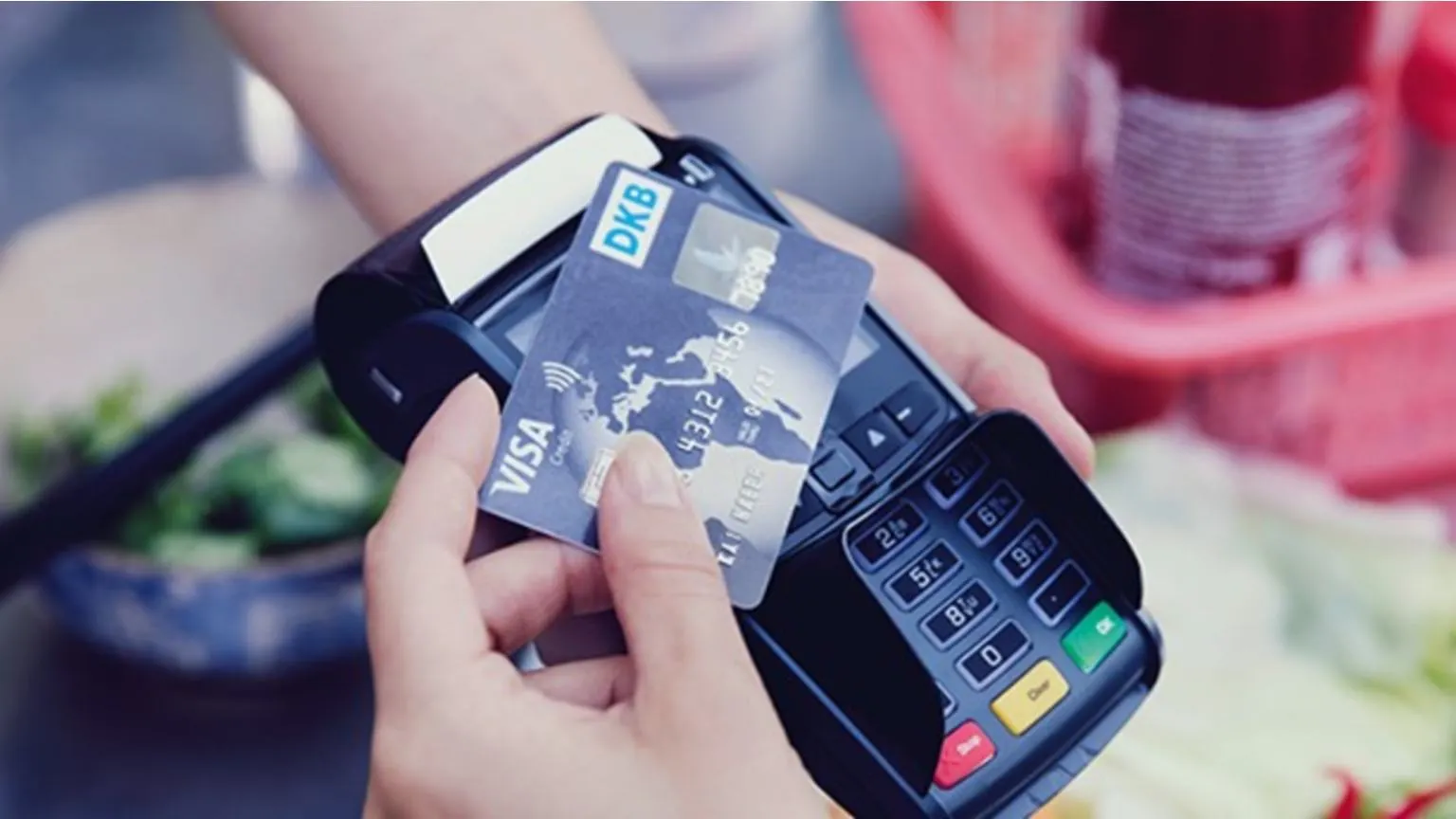 DKB, also known as Deutsche Kredit Bank, is a well-known digital bank in Germany. Its three accounts come with a range of perks, from free Euro ATM withdrawals to zero monthly account fees. This review will help you break down the features, costs and considerations involved with DKB cash accounts, to help you pick the best one for you.
What is DKB?
DKB is a digital bank that's a subsidiary of Bayerische Landesbank. It serves over three million users worldwide through its current accounts and personal loan offerings. Its accounts are available in Germany, Switzerland and Austria or to German citizens worldwide.
How does DKB work in Germany?
DKB offers three types of accounts, and each comes with a German IBAN number. There's an account available to active customers, one for standard customers, and lastly, an account for students. All accounts come with a handy mobile app, seamless payment options, and free Euro cash withdrawals.
What features do you get?
Free Euro cash withdrawals. Unlike other digital banks that place a limit on free cash withdrawals, DKB offers unlimited free withdrawals in Euros. However, do take note that a minimum withdrawal of 50 EUR applies.
Mobile app. The DKB mobile app allows users to easily manage and monitor their finances on-the-go.
Cash in Shop. This feature allows users to withdraw money at selected shops. Generate a QR code using your DKB app, or on the DKB website, and withdraw cash at shops including Penny, Ludwig, ON!Express and Mobilcom-Debitel.
Contactless payments. Use DKB's Visa credit card or Girocard to make contactless payments.
No monthly account fees. DKB accounts do not come with monthly charges or fees.
Free VPay Card. Each account comes with a standard German VPay Card for easy payments.
How do DKB cash accounts work
DKB offers 3 different types of accounts, with features as follows.
How do you use DKB abroad?
DKB Active Customer and Student account holders may enjoy free ATM cash withdrawals in EUR worldwide. Additionally, Active Customer account holders are not subject to foreign currency transaction costs. On the other hand, Standard Customer account holders only enjoy free EUR ATM withdrawals in the Eurozone. A fee of 1.75% applies otherwise.
Current DKB account holders can maintain their accounts even if they choose to migrate overseas. This would mean holding an account based in Euros, with a Euro credit card and free international withdrawals (for Active Customer accounts).
How much does DKB cost in Germany?
In general, DKB offers low-cost accounts with few fees and no hidden costs. They do not come with application fees or monthly-management charges. Here are the few charges you should keep an eye out for.
Non-Euro cash withdrawal and payments: 1.75% fee (Standard Customer account only)
ATM withdrawals outside of the Eurozone: 1.75% fee (Standard Customer account only)
Cash im Shop deposit fee: 1.5% (all accounts)
Is DKB safe?
As a subsidiary of Bayerische Landesbank, DKB is considered a safe bank. Additionally, DKB offers a range of security features to help you keep your money safe. This includes fingerprint secure-logins for the DKB mobile app, and the ability to add extra verification layers for online transaction approvals.
Pros and Cons
Pros
Free Euro cash withdrawals that could save you plenty in the long-term
Cash im Shop allows for easy withdrawals when no ATMs are in sight
Contactless payments for quick transactions
Free DKB Securities Account for convenient investments with low broker fees
Cons
Little language support such that it may be difficult to navigate around the app or reach out to customer service if you don't speak German.
Easy withdrawals but difficult deposits, as few ATMs offer free deposits and in-shop deposits come with a fee of 1.5%.
More stringent eligibility requirements for expats. This may involve additional steps related to income-verification and checking your credit score.
Have more questions?