Compare bank accounts
What you need to know about the fees, payment options and features on a range of bank accounts.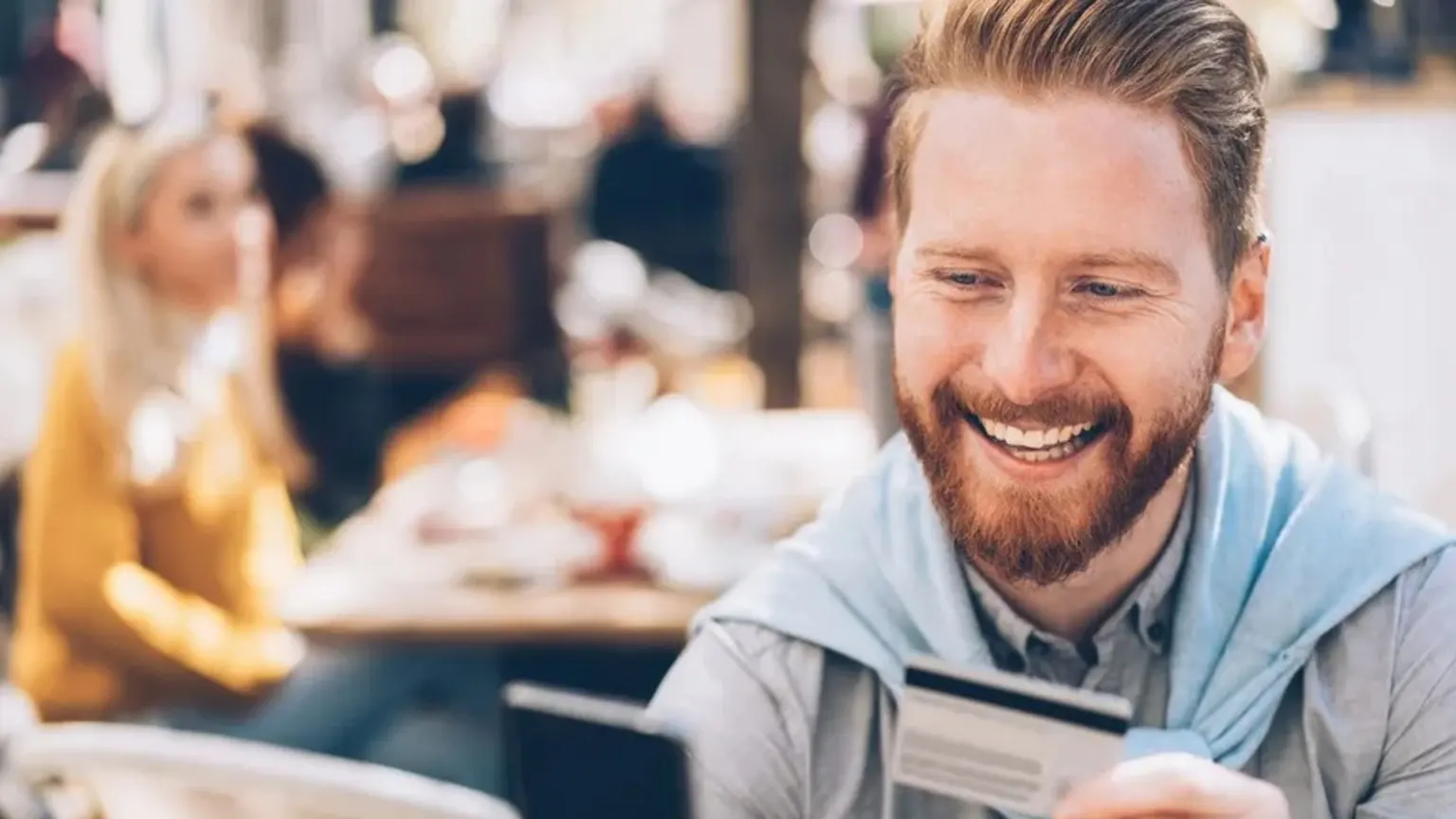 The right current account can help you manage your day-to-day expenses, pay your bills, receive your salary or wages and let you make purchases where and when you want all over the world using your own money. Plus, you can usually keep track of your balance and access a range of other account features via a linked mobile app.
Read on to find out more on what to look for with current accounts in Germany, the features and fees these accounts come with as well as how to open an account.
Compare a range of banks accounts in Germany
What is a current account?
A current account is a simple deposit product that holds your money, allowing you to manage your spending day-to-day. German bank accounts are offered by banks, credit unions, building societies or other financial institutions. You can get your salary or wages deposited into your bank account directly by your employer, which you can access whenever you want by withdrawing the cash from an ATM, making EFTPOS purchases with the linked debit card or paying your bills. Some current accounts offer cashback on spending, and many typically come with an overdraft facility.
Key features and benefits of a bank account
Safer than cash. Bank accounts offer a secure place to hold your money, which is much safer (and easier) than keeping your money in physical cash. Plus, your deposit up to €100,000 in a German bank account is protected by the German Government.
Easy access to your money. The money in your bank account is yours to access and use whenever you want. You can withdraw cash from your bank account at an ATM, use the debit card to purchase things in stores, pay your bills or shop online 24/7.
Free debit card. Bank accounts come with a free debit card that's linked to your account, usually either visa or Mastercard debit card. You can use this debit card in stores in Germany and overseas, at ATMs and online. Unlike a credit card, the money on your debit card is limited to what you deposit into the account.
Transaction history. You can see all your past bank account transactions and purchases by logging into your Internet banking portal or mobile banking app. This is handy to keep track of where and how you're spending your money.
No interest charged. Unlike a credit card which is a type of loan that you need to repay, the money in your bank account is your money. You can only spend what you have in the bank account, so there are no interest repayments to worry about and there's no risk of spending more than you have.
Mobile banking app. Most bank accounts offer mobile app access. This means you can keep track of your bank account, manage your expenses and see your transactions in the mobile banking app 24/7.
How to compare bank accounts
When starting your bank account comparison, consider the following features to make sure you choose the right bank account for you.
Consider the account maintenance fees.
Check to see if you'll be charged on a monthly or annual basis for using an account. Look for a current account that charges no or low monthly account maintenance fees. Or, if there is an account maintenance fee, you can often get the fee waived by depositing a certain amount of money into the account each month.
Check the deposit conditions.
If the account does require your to meet a monthly deposit requirement, make sure it's an amount that you can easily meet each month.
Check the ATM fees.
Will you be charged an ATM withdrawal fee to access your cash? Don't forget to check the overseas ATM withdrawal fee, too, as this can be quite high with some bank accounts.
Compare the overseas fees and charges.
If you travel a lot or regularly shop online from overseas retailers, check the international transaction fees when comparing bank accounts. Some bank accounts don't charge an international transaction fee at all, and others will waive this fee if you meet certain deposit conditions. Sending or receiving money in a currency other than euros can be expensive with a standard current account.
Look at the linked savings account.
If you want to link a savings account to your bank account with the same bank, check what interest rate you can earn with the savings account. If you're trying to save money, the more interest you can earn on your savings account, the better.
Consider the payment options.
If you want to make contactless purchases with your phone, check that the bank account supports Apple Pay, Google Pay or Samsung Pay.
Do I need a joint account?
If you're looking for a bank account that you can share with another person (for example your partner), make sure you check if the account can be opened as a joint account.
How to open a bank account
You can open a new bank account online in a matter of minutes. Here's how to open a bank account in 5 steps:
Compare. Compare bank accounts from a range of providers and find the right one for you.
Apply online. Once you've chosen your bank account, complete the online application.
Add your details. Typically you'll need to fill in your name, age, address and contact details as well as your residency status.
Verify your identity. Once the bank has verified your identity with your driver's licence, passport or other form of ID, your account is often opened immediately.
Fund your account. Transfer some money into your new bank account from another account, or deposit cash into the account via a bank branch or ATM. You'll soon receive your debit card in the mail.
Frequently asked questions
Read more on this topic