Rhys Subitch is the loans editor at Finder, guiding Americans toward smart borrowing decisions. With over half a decade of experience researching, editing and writing for a Fortune 500 company, university and several independent publications, Rhys brings readers the most up-to-date and curated info in the lending sphere. They make frequent appearances on Finder's YouTube channel to talk through loan topics that range from the very basics to the latest government assistance programs. Before specializing in lending, Rhys was a personal finance writer for Finder's credit cards, insurance, banking and mortgage verticals. They hold a BA in sociology and a certificate in editing from the University of Washington, Seattle.
Expertise
Personal, business, student and car loans
Credit scores and alternative data
Debt consolidation and management
Highlights
Authored over 400 articles on personal and business finance
Scripted over a dozen videos on Finder's YouTube channel and hosted several, totaling over 15,000 views
Experienced in breaking down complex topics, such as government loan programs and new legislation, into easy-to-understand terms
Education
Certificate in editing | University of Washington, Seattle | 2016
Bachelor of Arts in sociology | University of Washington, Seattle | 2010–2014
Industry insights from Rhys Subitch
We recently sat down with Rhys to talk about trends in the lending industry.
My business just reopened, but we don't have the capital to rehire workers — which we desperately need. Is it ever a good idea to take out a business loan for payroll?
It can be a good idea to take out financing to support payroll, but it depends on your business's unique financial situation. Working capital loans and lines of credit are both options to get cash that you can then use to rehire folks, but you need to be mindful of how much you can afford. Monthly payments should be well within your monthly budget — and as business picks back up, you may want to make extra payments to avoid the loan costing more than it needs to.
I'm trying to pay off high-interest credit card debt. Should I take out a debt consolidation loan or a balance transfer credit card?
The amount of credit card debt you have and how much money you have to put toward payments play a large role in which product is best for you. Balance transfer credit cards have time limits to the offers many of them come with — typically around 12 months. If you can't pay off your debt in that time, balance transfer fees and the interest rate may make it more costly than simply taking out a debt consolidation loan. But debt consolidation loans can have more stringent credit history requirements than credit cards, so you may want to try and prequalify for a loan before you fully apply if that's a concern.
With personal loans rates starting at under 3% in this post-COVID economy, what expenses make sense to cover with a personal loan?
Consolidating high-interest debt is one of the best ways you can take advantage of low rates — just make sure you don't refill any freed-up credit cards. Essential purchases, like replacing a key appliance or a failing bed frame are also sensible reasons to take out a personal loan. But steer clear of big-ticket items and excessive luxuries that only temporarily improve your quality of life. Being left with years of monthly payments that cut into your budget can drain the worth of fleeting fun pretty quickly.
Featured videos
Latest articles by Rhys Subitch
3 articles written by this author
So generieren Sie Einkommen mit dem Handel von Fremdwährungen (Forex-Trading). Finder erklärt, welche Plattformen Sie am besten nutzen.
Rhys Subitch
22 November 2021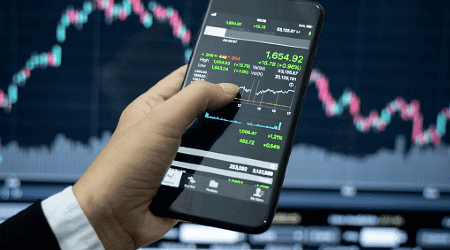 Mit dem Geldtransfervergleichsservice von Finder fällt es ganz leicht, Überweisungsdienste für Unternehmen zu finden.
Rhys Subitch
12 October 2021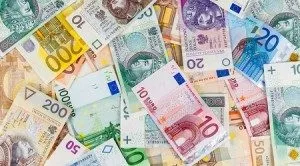 Finder erklärt Ihnen, wie Sie eine Überweisung ohne Konto machen oder sogar Geld ins Ausland schicken ohne Konto.
Rhys Subitch
27 September 2021