David Dobrik's new celebrity fragrance launch — here's what we know
Two new gender-neutral perfumes only available online.
David Dobrik, a Youtube star having amassed over 18 million subscribers, has launched his own line of gender-neutral perfumes.
While many celebrity fragrance lines are traditionally sold in department stores, you can only find Dobrik's brand, David's Perfume, online. The brand partners with Flower Shop Perfumes, a direct-to-consumer (DTC) boutique fragrance company. By going straight to the consumer, the company can control the conversation online, which is right up Dobrik's alley.
The brand currently has two fragrances that retail for $60 each on its website. Both products have innovative magnetic caps, which even surprised Jimmy Fallon when he unboxed his set of scents on "The Tonight Show Starring Jimmy Fallon."
David's Perfume #01 Amber and Cashmere is an invigorating blend of subtle spice and woody notes delivered in a smoky gray spray bottle.

David's Perfume #02 Grapefruit and Sandalwood is a warm blend of grapefruit, amber and sandalwood encapsulated in an elegant pink spray bottle.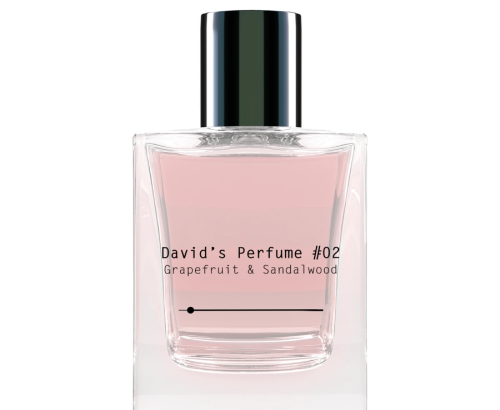 Since it's not sold in retail stores, you won't have the opportunity to see how it smells in person, but you can get a vibe for what the perfume is like from its commercial on Youtube.
The commercial stars Dobrik and model Charlotte D'Alessio and has since been viewed over 5 million times. It's a fun, slightly goofy, energetic video that probably best conveys what you can expect from fragrances crafted by David Dobrik himself.
Photo: Supplied