Cyber Monday on pace to be biggest online shopping day of all time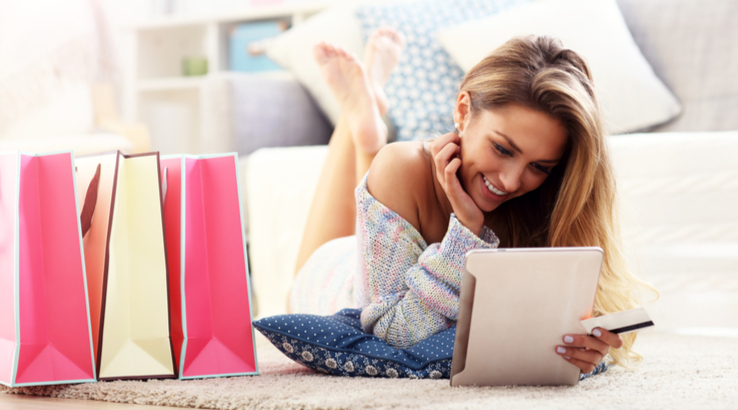 With $840 million spent by mid-morning, online spending on Cyber Monday is up notably year-on-year.
Web traffic is more than double the holiday season average (12% higher versus a 5.7% average traffic growth), and mobile devices are setting new shopping records, according to Adobe Analytics figures, which are drawn from Adobe Experience Cloud usage in 80% of online transactions at the nation's largest 100 web retailers.
Clearly, shoppers utilized Sofa Sunday to prepare well for the onset of Cyber Monday deals.
As predicted before the Black Friday and Cyber Monday shopping rush, US consumers are now making the majority of their online shopping trips from mobile devices (53.3%), with smartphone use leading (44.6%) tablets (8.7%). Compared to last year's Cyber Monday, smartphone shopping has surged by one fifth (21%).
Even more impressive is the tremendous growth in actual spending on smartphones (up 41% from a year ago). That record growth makes up 29.8% of all online revenue, with tablets accounting for 9.9% of revenue – for a mobile total of 39.7%.
"Cyber Monday is expected to make history again as the biggest U.S. online shopping day of all time, driving a billion dollars more than last year," Adobe strategic insights engagement group director Tamara Gaffney said.
"As consumers make their way back to work, they are poised to be hitting the buy button all day, as most big discounts will end by midnight."
Adobe also calculated the biggest Cyber Monday discounts. So far, toy prices have fallen 18.8% since October 1, while computer prices plunged 14.7% and TVs were the most-discounted products, shaving off 21.1%.
The hottest buys of the still-early holiday season have been electronics like Google Chromecast, Apple AirPods and Sony Playstation VR; toys like PJ Masks, Hatchimals and Colleggtibles, Funko Pop!, ride-on cars and L.O.L. Surprise; video games like Super Mario Odyssey; and video game consoles like Nintendo Switch and Xbox One X. You can compare these bestsellers with those trending on Amazon's Best Sellers lists.
Nearly half of shoppers tracked by Adobe Analytics on Cyber Monday are arriving at their final buying destination using search engines (44.2%), while others are finding deals by visiting websites directly (26.9%), following an email link (19.7%) or visiting from another website (6.2%). A small proportion of sales (1.2%) were generated via social media.
Picture: Shutterstock