Finder may earn compensation from partners, but editorial opinions are our own. Advertiser Disclosure
Best places to exchange currency in Toronto
Get the best deal on cash for your trip to Canada's biggest city.
Seeing the sights in Toronto shouldn't be interrupted by having to visit ATMs to snag some cash. Instead, visit a currency exchange office or order Canadian dollars ahead of time so you can spend more time at the CN Tower or enjoying delicacies at the St. Lawrence Market.
Where can I exchange my money in Toronto?
1. Calforex
Located just north of the Entertainment District in downtown Old Toronto, this money changer has over 100 currencies for sale. Or, order cash online for pickup later. It's open seven days a week and also offers a currency buyback program.
2. Wall Street Finance
You'll find this exchange store on Yonge Street in the heart of downtown, open six days a week. Exchange currencies for more than 50 countries and pay with cash or debit card in store.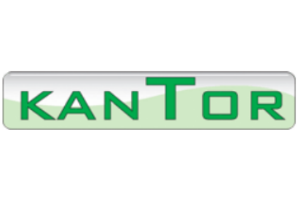 3. Kantor Currency Exchange
Kantor's Toronto Branch can be found on Runnymede Road, close to the metro station. It sells more than 70 currencies and is open all week, except for Sundays.
---
Tips for getting the best deal when exchanging money
Shop around. It pays to compare your options before you head out the door. Call three to four businesses for quotes or check their rates online to make sure you're getting the best deal.
Know the interbank rate. Use Google or Reuters to check the mid-market rate, AKA the interbank rate, which is the rate that the banks trade at. Steer clear of companies that aren't charging something similar.
Opt to pay with cash or bank transfer. Avoid paying with card when you buy foreign currencies. Your bank might ding you for a cash advance, which could cost you 2% to 5% more on your next bank statement.
Avoid ATMs. ATMs charge fees outright and behind-the-scenes, so can end up costing you a lot. It pays to do your homework and find a decent kiosk to exchange your money.
Don't exchange money at the airport. This is a big no-no. If you need cash before you hit the airport, plan ahead by pre-buying currency at home to avoid high prices.
Compare money transfer services
Our table lets you compare the services you can use to send money abroad. Compare services on transfer speeds and fees, then click Go to site when you're ready to send.
Bottom line
If you're heading to Toronto, save money by picking up Canadian dollars at an exchange company with competitive rates. And if you're staying home and simply sending funds to Canada, compare money transfer companies to find the best deal.
Picture: Shutterstock