Cryptocurrency: Why all eyes are on eToro's USA launch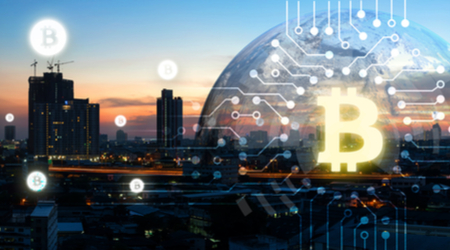 eToro's arrival in the USA has wider implications for cryptocurrency than any other exchange's launch.
eToro is able to bring new people to cryptocurrency, rather than just appeal to existing audiences.
As an avidly pro-crypto pre-bitcoin business, eToro is an uniquely useful testing ground for live blockchain solutions.
eToro helps push the envelope of the underlying technology to a greater extent than typical exchanges.
eToro is coming to the USA, it announced today.
And this is much more than just another cryptocurrency exchange launching into an already over-saturated market.
---
---
1. Unlike other exchanges, eToro can serve up cryptocurrency to a brand new audience
All other cryptocurrency exchanges will only cater to people who deliberately go looking for cryptocurrency. No one buys bitcoin by accident and without a suitable degree of dedication.
But eToro can serve up cryptocurrency to people who aren't going out of their way to look for it.
This is a big deal. A timely survey from the UK's Financial Conduct Authority (PDF) just found that 70% of people in the UK had either never heard of cryptocurrency at all, or just didn't know or care what it is. Reaching new users is key, and almost no other exchanges can effectively do that.
It has a large existing userbase
The main reason eToro can reach a new audience is because it's a hybrid trading and social media platform, where traders can create profiles to show off their gains (and losses). This is then expanded with the aptly-if-not-creatively named "Copy Trade" system, where users can follow successful traders and automatically copy the trades they make.
I have always appreciated eToro's social trading functionality" – Jed McCaleb
This system has already been a big hit outside the USA, where eToro already has over 10 million registered users.
To put that number in perspective, look at the estimated numbers of active users on other exchanges. Binance and Coinbase are both estimated to only have about 350,000 active users, and they're the biggest by far. Bitfinex has about 85,000, Kraken has 40,000 and so on.
Update: From September 12 2019, users in the United States can no longer trade cryptocurrencies on the Binance exchange.
10 million registered users is gargantuan by cryptocurrency standards.
It integrates traditional markets and cryptocurrency
Of course, most of those 10 million eToro users are still playing traditional markets rather than cryptocurrency. The bulk of eToro outside the USA is still stocks, indices, commodities, fiat currencies, derivatives and so on. But in the USA it will initially be launching as cryptocurrency platform only, and before expanding into other asset classes later this year.
"We're starting with cryptocurrency only," eToro CEO Yoni Assia confirmed to Finder. "We'll also be adding, later on, a broker dealer for stocks. In the US we'll offer stocks and crypto within our platform later this year."
So in other countries cryptocurrency later joined traditional asset classes. But with eToro's launch in the USA, other asset classes will be joining cryptocurrency. This role reversal may also be more likely to encourage new users to whet their risk appetite with cryptocurrencies.
Social trading and Copy Trade goes right to crypto's pain points
Cryptocurrency is also an especially good match for eToro's distinctive social trading and Copy Trade elements. Firstly because it means you don't need to be an expert to trade identically to one.
"You don't need to know how to trade the crypto markets to actually invest in the crypto markets," Assia emphasized.
Rather, you can just copy trade the pros. According to eToro's own surveys, a perceived lack of knowledge is the most commonly-given reason for not trading crypto. Copy Trade is a solution that goes right to the heart of that.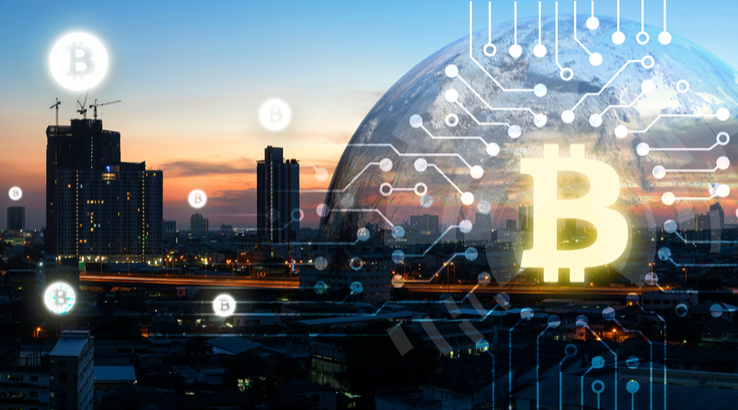 It's also a new avenue to surface cryptocurrency to new users. People using the Copy Trade feature (which about 40-50% of eToro users do, Assia said) can get involved in crypto without even trying. Plus, the characteristic volatility of the stuff means there are some abrupt profits relative to traditional markets, so when crypto markets turn up, crypto traders will start turning up in the lists of successful traders.
eToro's interface and native wallet have been suitably molded for new-user friendliness.
"We're bringing a very simplified approach" Assia said. "[It's] an easy user interface."
This focus on new users isn't just for the USA either, and eToro is currently in the middle of rapid expansion throughout Asia on the back of $150 million in Fundraising from March to April last year.
"In a previous round of financing led by Minsheng from China we extended into Asia," Assia explained. "We now have offices in Shanghai and Australia, expanding throughout Southeast Asia. It [the USA] seemed like the natural next step… but obviously launching in the US is a long-term strategic goal. We've waited for the company to be in the right position."
"In the US we're just starting. We're starting with the crypto community which is a bit closer to us."
2. eToro is pushing the cryptocurrency envelope
eToro was founded in 2006, a few years before bitcoin, and was one of an extremely small handful of existing companies to immediately recognise its potential.
"I'm a big crypto enthusiast," Assia said.
It's something of an understatement.
eToro has been an active contributor since the start
"I started looking at bitcoin in 2010," Assia recounted. "I was a bit involved in the area pre-bitcoin as well. We actually started buying some bitcoins for eToro back in 2011 and 2012. We started looking at the tokenisation of assets back in 2012 when we started the Colored Coins initiative. We wrote the initial Colored Coins whitepaper with Vitalik Buterin – so this sort of predated Ethereum as well – and watched the space sort of explode over the last few years."
With the benefits of hindsight, the Colored Coins whitepaper is an uncannily prescient read, laying out a vision non-fungible tokens, asset tokenisation and use cases that would take a few years to really take off. Although "Colored Coins was obviously a bit premature," Assia conceded.
"Our long term vision is that the entire financial services industry will transition into the blockchain and we'll see billions move into the blockchain through tokenisation of assets," he explained. "We're currently trading a range of assets through eToro. Our long term view is that all assets we trade will be tokenised and traded as blockchain assets."
It can give unique insights into the problems blockchain can solve
eToro has a unique vantage point of the issues facing traditional financial services. This, in combination with its vision of a blockchain-ified future, means it's pursuing valid, important and useful real world blockchain solutions much more aggressively than almost any other pre-bitcoin financial services company and playing an important role in driving the development of the entire industry.
Tokenisation, for example, isn't coming out of nowhere. Its creation was a response to clear business needs identified by eToro years ago, and the creation of Colored Coins and its successive descendants are an evolving response to these business needs.
And there are plenty more problems for blockchain to solve. By growing its presence in the USA, eToro is helping push forward the entire industry.
These insights go both ways. While new developments in blockchain open new doors for eToro, it's also an especially proactive guinea pig for the wider industry, which may be helping inform the development of the wider industry.
Stellar, for example, remains optimistic that eToro can male use Stellar's tokenisation functions.
"We hope the eToro takes advantage of Stellar's ability to tokenise any form of value," Ripple and Stellar co-founder Jed McCaleb said to Finder. "Doing this would benefit eToro by allowing assets held by eToro customers to be used more widely and attract a wider audience all over the world."
Its experiences can help inform the development of multiple cryptocurrencies
So far there's no one blockchain for every application, Assia says.
"Basically we view ourselves as multi blockchain."
He points at the differences between Ethereum and Stellar as an example.
"First of all, if you compare Stellar to the likes of Ethereum you get faster speed of execution and lower costs of transactions, so that's the interesting part of blockchains like Stellar. They're more focused on tokenizing assets like fiat, and also the Stellar X decentralized exchange. Both Stellar and xRapid are more focused on traditional assets and bridges between traditional fiat and the blockchain."
By contrast, Assia says, Ethereum is building out a smart contract platform with a sprawling set of digital assets attached to it.
"When you think of platforms like Ethereum, which are more focused on smart contracts, it's a different play because it's all about different assets."
There's practical value in both blockchains, and the combined input of companies like eToro, and many more, all goes toward helping different cryptocurrencies crystalize their own value propositions and focus on their key strengths through real world use.
"Cryptocurrency suffers from too much hype and not enough real world use," McCaleb said. "We are working very hard at stellar.org to change that and create products and solutions that are used by actual people."
A rising tide lifts all boats
Both of the first two points are helped by the fact that eToro is on the same page as many cryptocurrencies mission-wise. For example, there are clear similarities between eToro's open social trading system and copy trade functionality, and the transparent, inclusive open economy vibe being pursued by most cryptocurrencies.
"I have always appreciated eToro's social trading functionality and I think we both have a commitment to making finance and economic participation more open and accessible to everyone," McCaleb said.
And both eToro and other cryptocurrencies are also taking measurable steps towards promoting financial inclusion. For example, project GoodDollar, eToro's cryptocurrency universal basic income pilot project.
"Digital currency is already used by people all over the world. Stellar hopes to increase that a lot over the coming years and greatly increase the number of people using digital currency to improve their lives," McCaleb said.
A rising tide lifts all boats. And whenever something makes waves it's always worth looking closely at exactly how they're making them.
---
Disclosure: The author holds ETH and XLM at the time of writing.
Disclaimer: This information should not be interpreted as an endorsement of cryptocurrency or any specific provider, service or offering. It is not a recommendation to trade. Cryptocurrencies are speculative, complex and involve significant risks – they are highly volatile and sensitive to secondary activity. Performance is unpredictable and past performance is no guarantee of future performance. Consider your own circumstances, and obtain your own advice, before relying on this information. You should also verify the nature of any product or service (including its legal status and relevant regulatory requirements) and consult the relevant Regulators' websites before making any decision. Finder, or the author, may have holdings in the cryptocurrencies discussed.
---
Picture: Shutterstock