Today's crypto movers: Bitcoin (↓4.69%), Ethereum (↓6.84%), Flow (↓11.99%) and Symbol (↑1.24%)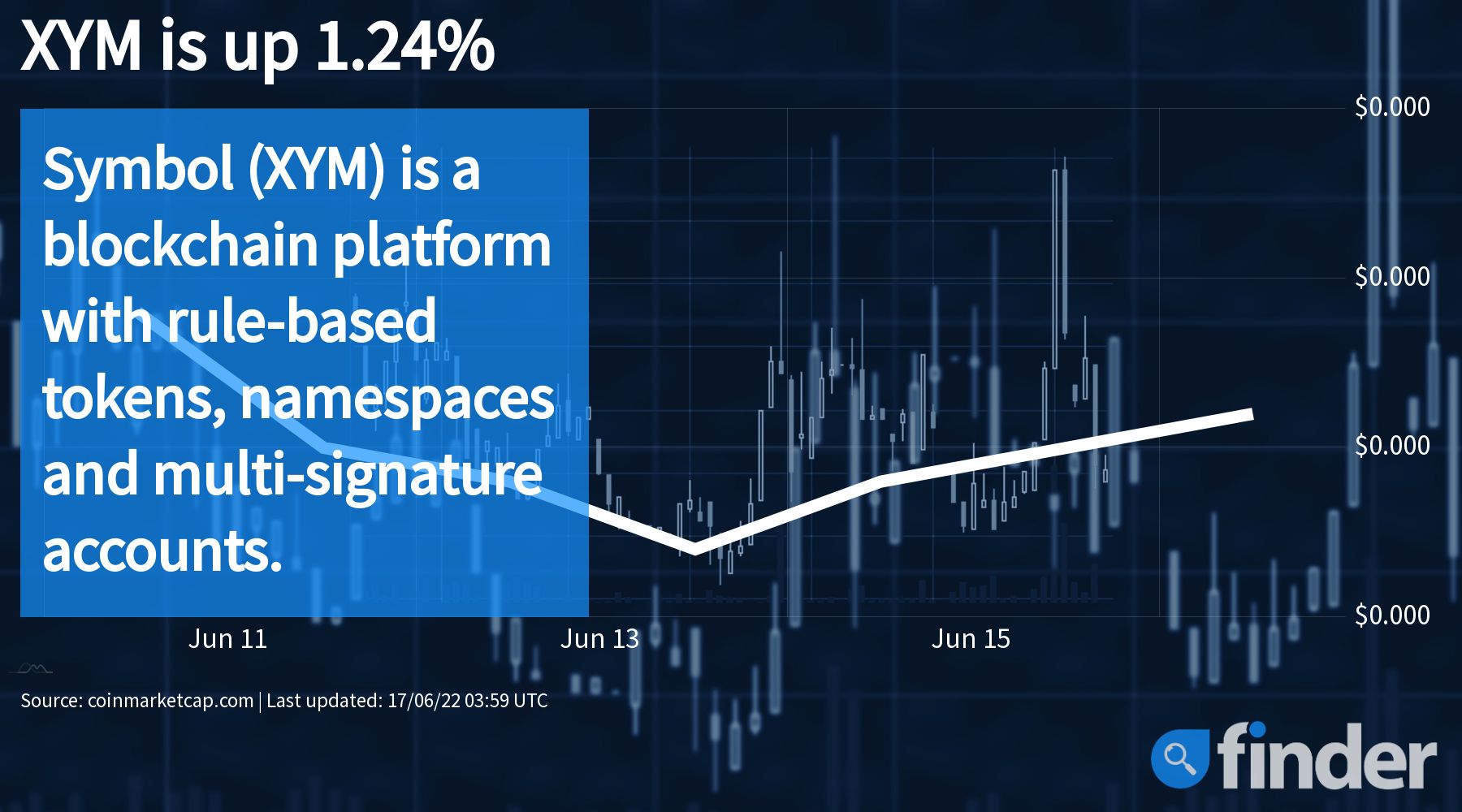 Disclaimer: This page is not financial advice or an endorsement of digital assets, providers or services. Digital assets are volatile and risky, and past performance is no guarantee of future results. Potential regulations or policies can affect their availability and services provided. Talk with a financial professional before making a decision. Finder or the author may own cryptocurrency discussed on this page.
The overall crypto market is down 3.76% in the past 24 hours. Almost all of the top 100 cryptocurrencies by market cap were down.
The crypto market dropped once again after a relief rally that lasted for a day. The downward pressure still remains and we may see more losses in the weeks to come.
Overall, the crypto market saw prices change by -3.76%, which wipes out all gains from the previous day.
Trading volume over the last 24 hours was 25% higher than the recent seven-day average, meaning traders and investors took advantage of the market weakness.
Price volatility was 1.21%, which shows minimal price fluctuations.
The two biggest coins: Bitcoin and Ethereum
Bitcoin (BTC) is the biggest coin by market cap and its price changed by -4.69%. Bitcoin now represents 44.24% of the overall cryptocurrency market cap.
Bitcoin managed to hold above $20,000, which is a major support zone. The downward pressure means we could see a drop to $17,500 unless macroeconomic factors change.
The second most valuable crypto, Ethereum (ETH), saw its price change by -6.84%. Ethereum's market cap is 33.57% of Bitcoin's value.
Ether holds above $1,000 for now. A break lower opens the way to $650 in the coming months.
Today's biggest gainers and losers
The coin with the biggest percentage gain (out of the top 100) was Symbol (XYM). Its 24 hour increase was 1.24%. The increase means XYM is now the 97th biggest coin with a market cap of US $285 million.
Symbol (XYM) is a blockchain platform with a consensus algorithm called proof-of-stake plus (PoS+). It also features rule-based tokens called mosaics, namespaces, multi-signature accounts and aggregate transactions. It uses its XYM token to reward public nodes for verifying and recording transactions.
The negligible gain has no connection to any news.
Monero (XMR) was another top performer with a gain of 4.26% in the last 24 hours.
Monero (XMR) facilitates private, anonymous transactions that obscure senders and recipients through advanced cryptography. It allows users to make fast and inexpensive payments without fear of censorship.
The biggest loser in the 100 biggest coins was Flow (FLOW). Its drop over the last day was 11.99%. After the fall, FLOW is now the 33rd biggest coin with a market cap of US $1.48 billion.
Flow (FLOW) is a layer-1 (L1) blockchain created by the team behind CryptoKitties, Dapper Wallet and NBA Top Shot. It uses its FLOW token for payments, network reserves, participation, fees and governance.
The recent loss has no connection to any news. It is likely the result of Bitcoin's drop the other day.