Today's crypto movers: Bitcoin (↓3.63%), Ethereum (↓4.51%), Filecoin (↓9.78%), Decred (↑30.54%)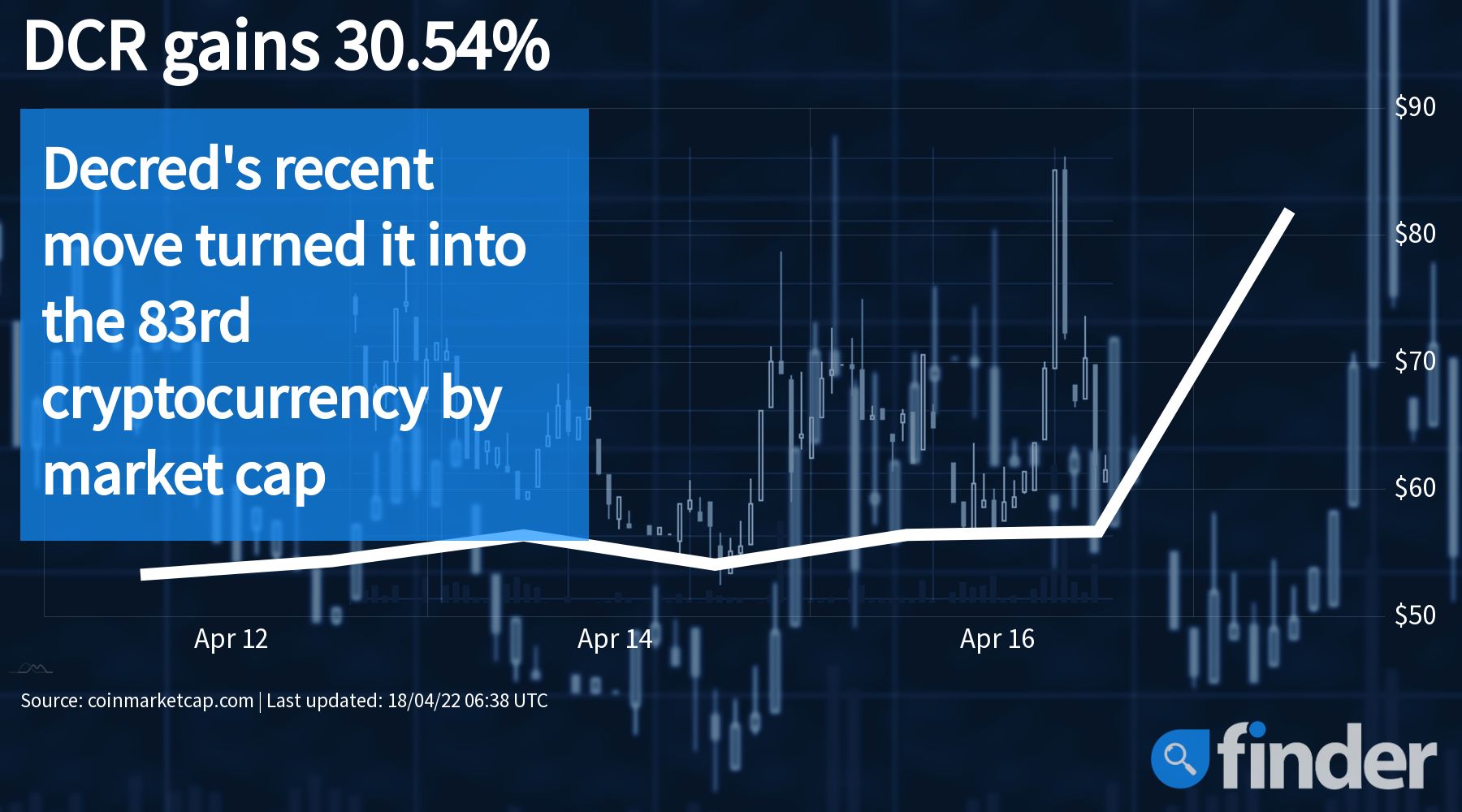 The overall crypto market is down 4% in the past 24 hours. Decred made the biggest gains, moving up 30%.
The crypto market moved lower as Bitcoin dropped below $40,000 after trading within a narrow range for a few days. If the price holds below $40,000, we may see further losses in the next few trading sessions.
Overall, the crypto market saw prices change by -4.12%, which is a bigger drop than the previous two days.
Trading volume over the last 24 hours was 24% higher than the recent seven-day average, which means there were more liquidations as the price pierced through the $40,000 price level.
Price volatility was 0.57%, which is low considering we saw the prices break a massive support level.
The two biggest coins: Bitcoin and Ethereum
Bitcoin (BTC) is the biggest coin by market cap and its price changed by -3.63%. Bitcoin now represents 40.87% of the overall market cap of the 250 biggest coins.
During the holiday weekend, Bitcoin managed to hold above $40,000. But it eventually broke through. Depending on how it plays out in the coming days, the price may return back above $40,000 or drop further to $37,000.
The second most valuable crypto, Ethereum (ETH), saw its price change by -4.51%. Ethereum's market cap is 48.15% of Bitcoin's value.
Ether also broke through its own support price of $3,000. This can be attributed to the Ethereum 2.0 upgrade delay, but it's more likely tied to Bitcoin's drop.
Today's biggest gainers and losers
The coin with the biggest percentage gain (out of the top 250) was Decred (DCR). Its 24 hour increase was 30.54%. The increase means DCR is now the 83rd biggest coin with a market cap of US $949 million.
Decred (DCR) is a blockchain-based cryptocurrency launched in February 2016. Decred created its token and protocol to facilitate open governance, community interaction and sustainable funding policies.
There are no newsworthy events associated with the recent gain. It may be due to Decred's tendency to spike near the middle of some months.
The biggest loser in the 200 biggest coins was Filecoin (FIL). Its drop over the last day was 9.78%. After the fall, FIL is now the 34th biggest coin with a market cap of US $3.66 billion.
Filecoin (FIL) is a decentralized storage system that aims to "store humanity's most important information." Users make transactions with FIL, the blockchain's native currency.
The recent loss is not connected to any newsworthy event and is a market correction after last week's 21% rally.
Disclaimer: This page is not financial advice or an endorsement of digital assets, providers or services. Digital assets are volatile and risky, and past performance is no guarantee of future results. Potential regulations or policies can affect their availability and services provided. Talk with a financial professional before making a decision. Finder or the author may own cryptocurrency discussed on this page.