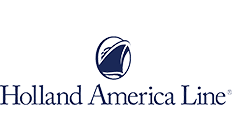 Best for cruises to Mexico from California: Holland America
With a huge range of itineraries, Holland America Line cruises to Mexico from San Diego and San Francisco. From weeklong tropical beach getaways that dock in Cabo San Lucas, Mazatlan and Puerto Vallarta to grander Panama Canal voyages and tours of ancient Incan empires, these cruises run all year round.

So no matter when the boss green-lights your vacation days, you can wave adiós.
Room service included
No free alcohol
Food included
No price matching
Visa, Mastercard, American Express, Discover Card