Finder is committed to editorial independence. While we receive compensation when you click links to partners, they do not influence our content.
Top cruises for singles
Explore the world on your own and mingle in the company of like-minded travelers.
Gone are the days when solo travel was contrary to the norm. Now, the solo traveler can be found in all corners of the world, and cruise liners have caught onto this trend. Many offer services, experiences and accommodation perfect for a party of one without making you feel like you're on a floating island of isolation.
If you're looking for your next adventure, one of these liners could be the perfect place to relax and see the world in the company of adventurous mates.
Best singles cruises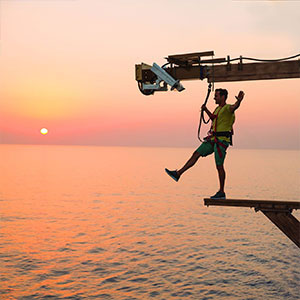 Norwegian Cruise Line
Norwegian offers one-bed studios designed especially for singles.
Cruise without choosing between paying a supplement and staying with a stranger. That's right — NCL's studio cabins let you celebrate me, myself and I without paying an extra fee.
The designated studio lounge provides a space to mingle with other solo travelers. Connect with other singles at nightly happy hours, deck parties and meetups.
On ships without single studios, solo cruiser discounts are often available, so you can get where you want to go without paying double.
Best cruise for: Young singles in their 20s and 30s
Ships with single cabins: Norwegian Escape, Norwegian Epic, Norwegian Breakaway and Pride of America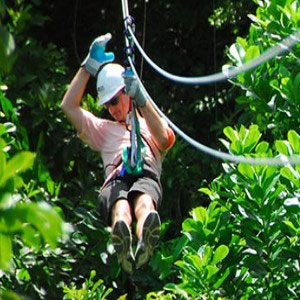 Holland America Line
Holland America sails two ships with single staterooms and a Single Partners Program for like-minded singles to meet.
Its Kiningsdam and Nieuw Statendam boats each have 12 solo cabins available, complete with ocean rooms. You can request to dine with other singles at set reservation times to ensure a side of delightful conversation.
The Single Partners Program is available on most voyages and hosts cocktail mixers and group games so you can meet other passengers. Sign up for cooking classes, wine tastings or computer classes.
Best cruise for: Over-40-year-olds and seniors
Ships with single cabins: Kiningsdam and Nieuw Statendam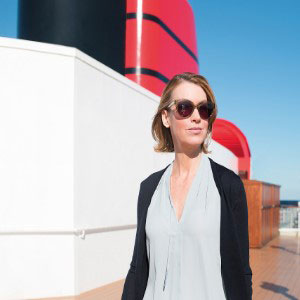 Cunard
This luxury line boasts premium and personalized services — plus staterooms especially for singles.
Fuel your thirst for knowledge and adventure with Cunard's wide range of activities and enrichment programs. Choose a single stateroom for an ocean view that's all your own. Enjoy guest speakers, musicals, Shakespearean plays and dancing long into the night.
Best cruise for: Senior singles and over-50s
Ships with single cabins: All three Cunard ships have at least nine single-occupancy cabins. The Queen Mary 2 has 15 ocean-view cabins for solo travelers.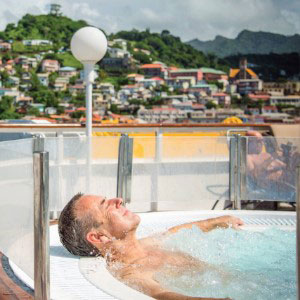 Silversea
Meet and mingle with other singles over glasses of champagne at the welcome reception.
Silversea's single supplement starts at only 10% of the regular double-occupancy room rate. With a personal butler assigned to your ocean-view suite, you'll be in fine company aboard its intimate ships.
Expedition adventures, which can include snorkeling and hiking, are held in small groups and are all-included so you won't feel left out. Onboard, expect enriching guest lectures.
Best cruise for: Solo cruisers 50+
Ships with single cabins: None.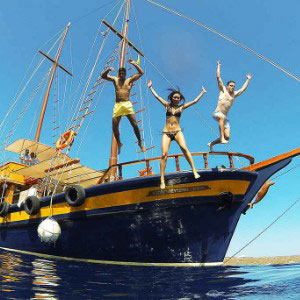 Contiki
Live with no regrets — take that solo sailing trip with Contiki.
Although not technically a cruise line, Contiki offers sailings to many destinations through the Mediterranean, the Great Barrier Reef and more. Its tours are geared toward youths 18 to 35 years old and include many social activities to meet and make new friends. Dive, swim and explore in the company of other singles.
Best cruise for: Young singles in their 20s and 30s
Ships with single cabins: None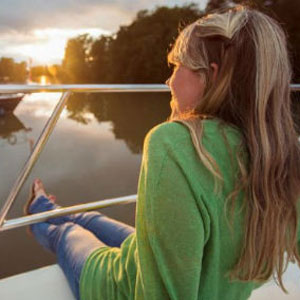 G Adventures
Live your best life with a G Adventures solo adventure and skip the supplement by sharing accommodations.
G Adventures specializes in cruise expeditions, river cruises and sailings around the world with just nine people aboard, including the skipper. Most cabins can easily be shared — and on sails through warmer climates, you can sleep on the deck beneath the stars. Snorkel, watch for whales and enjoy immersive adventures at each port.
Best cruise for: Young singles in their 20s and 30s
Ships with single cabins: None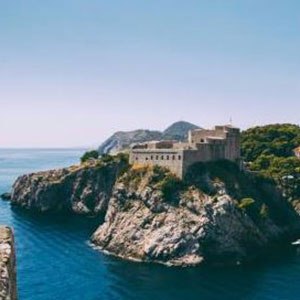 Topdeck
Embark on sailing tours for 18-to-30-somethings with a group of friendly soon-to-be-mates.
Topdeck's sailing trips feature twin or double cabins with ensuite bathrooms. Traipse around the sea, explore thrills on land and do it all without paying extra for your single status.
Why? Because it'll pair you with a mate instead of making you pay for an entire room.
Enjoy home-cooked meals and learn how to snorkel along the way.
Best cruise for: Young singles in their 20s and 30s
Ships with single cabins: None
Virgin Voyages
Its Scarlet Lady ship has 46 solo cabins available, so you can have your own space on a boat full of soon-to-be-homies. Oh, and it's adults-only.
Richard Branson's party cruise line targets millennials and the tippity-top of Gen Z looking to have a good time. Its solo staterooms are about $100 more expensive than what you'd pay for double occupancy — but you'll get the sleek cabin, complete with mood lighting and on-demand streaming services, all to yourself.
Best cruise for:Single cruisers in their 20s and 30s
Ships with single cabins: Yes. Though you can also book a double-occupancy room at a nifty discount.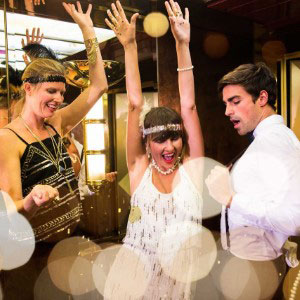 P&O Cruises
Six of its seven ships have single cabins available with oversized beds, standard amenities and almost as much wiggle room as a regular cabin.
Whether you want to relax in the adults-only Oasis retreat with a cocktail in hand or bump into strangers at one of its nine bars and nightclubs, P&O serves British hospitality to suit singles as well as couples and families. Shimmy away at its bars, nightclubs and themed parties, and laugh in the company of others at the comedy club.
Best cruise for: Middle-aged singles and single parents
Ships with single cabins: Azura, Arcadia, Aurora, Britannia, Oriana and Ventura
Note that the only US departure port for P&O cruises is San Francisco.
Tauck river cruises
It waives the single supplement on all European river cruises, and offers up to $1,000 off select river cruises through other continents.
Tauck's thoughtful, leisurely-paced itineraries and intimate onboard environment create a wonderful atmosphere for singles to connect. Its staff is known for providing warm and friendly service, and with no more than 130 passengers on every cruise, you won't get lost in the crowd.
Best cruise for: Solo cruisers 60+
Ships with single cabins: No — but it doesn't charge single supplements on European river cruises.
How we chose these cruises
When choosing cruises for this list, we looked at accommodation options for single people, weighing the range and quality of cabins against the activities available onboard for solo travelers. We prioritized cruise companies that host events and designate spaces specifically for single travelers to meet and mingle.
We also factored in the quality of routes available from each cruise line, choosing companies that offer well-paced itineraries with port stops at key destinations around the region. Additionally, we sought out customer reviews on travel websites and personal travel blogs, considering first-person experiences and each company's overall reputation.
Best cruise lines for single seniors
When it comes to cruises for single seniors, we look for lines that offer discounted or zero single supplements, along with itineraries and activities catered toward older folks. On voyages with lines like Tauck, Silversea and Holland America Line, you can usually request a dinner date or dance partner to spice up your night.
Best cruise lines for singles over 30
Holland America Line. Each sailing hosts a solo travelers party to start and a variety of other activities to help you mingle, including dance classes, wine tasting and trivia contests.
Norwegian Cruise Line. Enjoy singles meet-ups, studio staterooms with special lounge access and even an onboard pub crawl for some after-hours fun are just some of the ways Norwegian takes care of single travelers.
Best cruise lines for singles in theirs 20s and 30s
What is a single supplement on cruise fare?
Single supplements are fees charged by a cruise line or hotel to make up for the fact that only one person is staying in a double occupancy room. So if a cruise company charges a 25% single supplement, you'll have to pay the per person fare for a double occupancy room, plus 25%.
On most cruise ships, you have two options for avoiding the single supplement:
Share a room with another solo passenger.
Stay in a studio cabin instead of a double occupancy cabin.
In this list, we've prioritized cruise lines that offer studio cabins. But keep in mind that on some itineraries, these can actually be more expensive than a regular stateroom. Budget travelers should compare rates between studio cabins and double occupancy cabins to find the best deal.
How to make sure you don't pay a single supplement for your cruise
While the cruise lines above advertise cabins for single people, it can be tricky to avoid the extra costs if you're booking a cruise online. Here's how to seal the deal:
Filter your search by ship. We've already pinpointed exactly which vessels have single cabins available. Browse through the itineraries that each ship sails, select your dates and choose the solo cabin at checkout.
Get in touch with a travel agent. While booking online, call or chat to a customer service agent to explain what you're looking for. They can direct you towards itineraries that offer rooms for solo travelers, and can even help you complete the transaction if necessary to avoid excess fees.
Use an online chat forum to find a roommate. A solo cabin can be significantly more expensive than what you'd pay for a double occupancy cabin in some cases. If you're really looking to save money, try finding a cruise partner by joining travel groups for singles online.
Do I need cruise travel insurance?
Cruise travel insurance can help insure that you'll be reimbursed if anything goes wrong with your trip — whether you're late to departure, need to return home early or even if you miss a prepaid shore excursion. It includes all the bells and whistles of regular travel insurance too, like protection against baggage delay and medical emergencies.
Whether or not you need cruise travel insurance is up to you. Be sure to consider the pros and cons, weighing the financial risk either way before making your decision.
Traveling during COVID-19
The CDC continues to advise caution when traveling within or outside the US, However, it
no longer requires self-quarantine or a COVID-19 test
for fully vaccinated domestic travelers as of April 2021. International travelers need to get tested three days prior to flying out of the US and within three days after returning, even if you are fully vaccinated. It recommends that you delay travel if you're not fully vaccinated to protect yourself and your family from getting or spreading the virus.
If you're planning a trip outside the US, bear in mind that many countries have placed restrictions on US tourists. Check the US embassy website for updates
before booking international travel
.
Current cruise deals
Bottom line
Cruising solo can be an exciting way to meet other singles or catch up on some much-needed alone time. Do some research upfront to ensure the accommodations and onboard experience match your needs. Before booking your ticket, check to see if there's a discount available for your fare.
Frequently asked questions