Finder is committed to editorial independence. While we receive compensation when you click links to partners, they do not influence our opinions or reviews. Learn how we make money.
Cruise Finder
Set sail with savings on popular lines and top travel sites.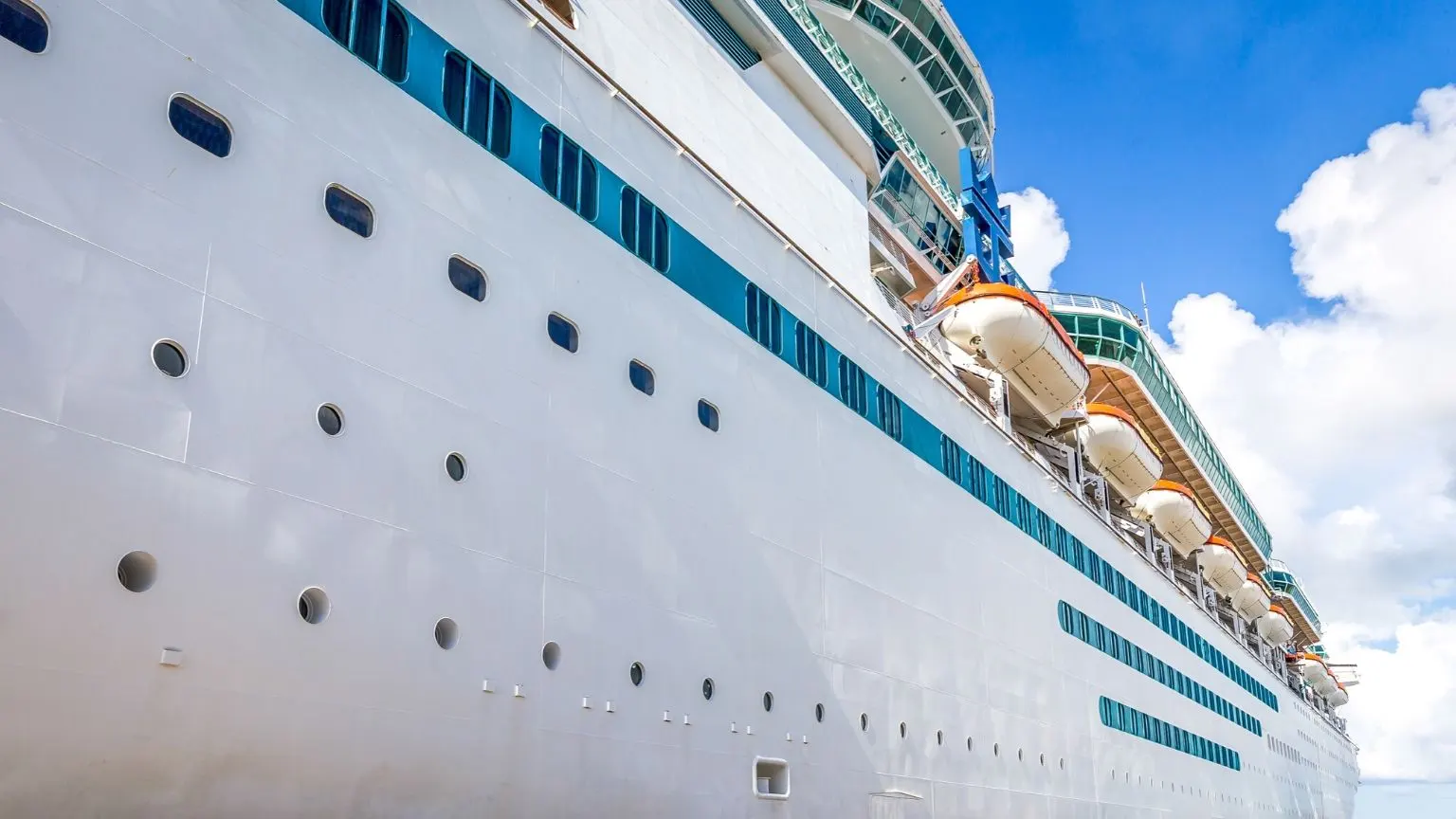 Whether you're lusting for adventure or looking to lounge in luxury, let our expert cruise reviews and comparisons be your guide to fun on the high seas. You just might snag a digital deal on your next dream passage.
Top cruise deals
Compare cruise lines
Just some of the brands we compare
Top sites to book cruises online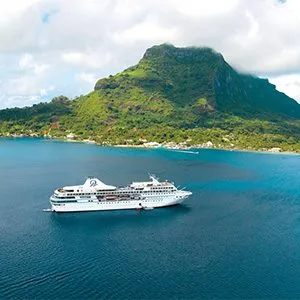 TourRadar
What type of cruise are you in the mood for? Ocean? River? Antartica, perhaps?
Book practically any type of marine adventure here.
Over 1 million departures worldwide
Best price guarantee – no booking or credit card fees
Speak with an expert any time of day, 365 days a year
Book now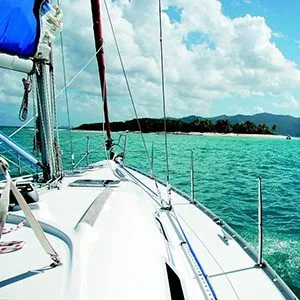 Tours4fun
Search by cruise lines, destinations or departure ports or scan their featured deals for inspiration.
11 cruise lines featured, including Disney, Carnival, and Royal Caribbean
Learn more about a cruise line by watching a cruise video
Speak to a cruise expert by phone
Book now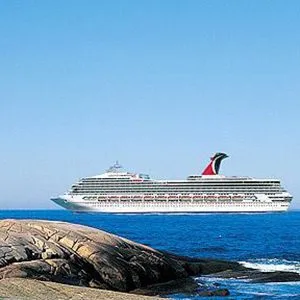 CruiseDirect
Find the perfect cruise for you from more than a dozen different cruise lines to choose from at a competitive price.
Compare different cruise lines in one place
Find last-minute offers and discounts
Price match guarantee
Book now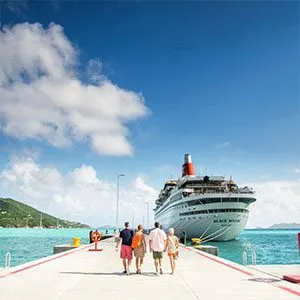 Orbitz
Not just for flights and hotels, Orbitz does cruises too.
Simply search by destination and departure month to find great deals.
Deals on cruise lines such as Carnival, Celebrity, Disney, Norwegian and Royal Caribbean
Sort your search results by cruise line, price, departure date or length of cruise
Price guarantee and no cruise booking fees
Book now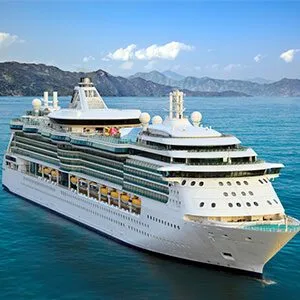 Priceline
Priceline offers a large array of cruising options, along with exclusive offers and deals.
Simply search by destination and departure month to find great deals.
Mainstream and luxury cruise lines
Cruise experts available by phone
Backed by Priceline's 110% Best Price guarantee
Book now
BookingBuddy
Affiliated with TripAdvisor, BookingBuddy will search partner sites, looking for the best cruise deals.
BookingBuddy searches your favorite travel sites for you
Find last-minute cruise deals
Book now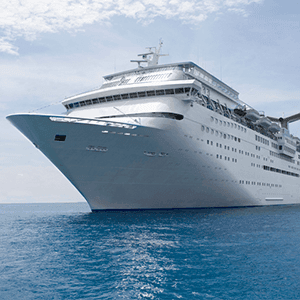 Expedia
Earn Expedia Rewards when you book a cruise, and rack up points toward freebies and other perks.
Sort cruise options by price per night.
Hold a cabin for 24 hours without paying a fee.
No booking fees.
Book now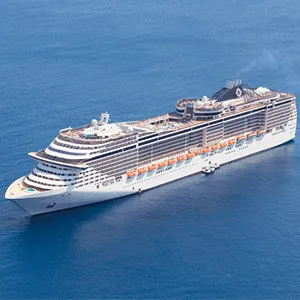 Travelocity
Got a certain ocean liner in mind? Travelocity lets you filter your search by individual ships.
Hold a cabin for 24 hours without paying a fee.
Book accessible cabins for folks with disabilities.
No booking fees.
Book now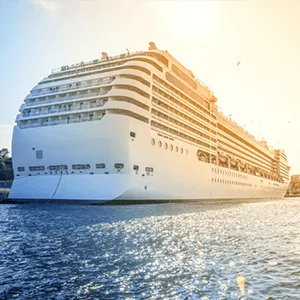 CheapTickets
Whether you're looking for an ocean or river cruise, CheapTickets has itineraries from all the major brands.
Get exclusive deals on its mobile app.
Hold a cabin for 24 hours without paying a fee.
No booking fees.
Book now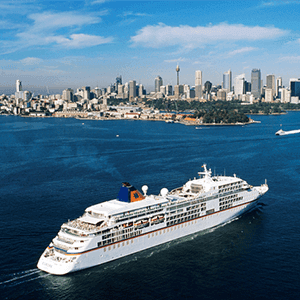 Avoya
It's got the widest range of cruises to choose from, including specialized lines like Paul Gauguin Cruises and Windstar, in addition to mega-companies like Royal Caribbean and Carnival.
Browse last-minute cruises.
Search by cruise ship or cabin type.
Call a travel agent for one-on-one assistance.
Book now
Which sites have cheap cruises?
One of the best ways to get a good deal on your cruise is to compare your vacation dates against a range of cruise companies using a booking agent (such as Expedia, Priceline,CruiseDirect or Tourradar) that will search the cruises available for those dates and then list them by price. Huge discounts can often be found if you book less than a few months before you plan to travel.
Another way to cruise on the cheap is to sign up for a credit card with cruise rewards.
Read our cruise line reviews
Before booking your cruise, read our reviews for details on drinks onboard, gratuities and more.
Where would you like to cruise from?
Find the best cruise line for your dream departure location.
What type of cruise should you take?
It totally depends on your personal preference. Before making your choice, think about what kind of vacation you're looking for. Do you like to lay poolside or wander through cityscapes? Sunbathe on the beach or engage in water sports?
Regardless of your taste for escape, there's a cruise to suit your style. For instance, if you're planning on cruising solo, you may want to target cruise lines with solo cabins available — or lines that waive the single supplement altogether.
Likewise, families should consider cruise lines that offer discounts or kids-sail-free promotions, along with ships that offer onboard entertainment for passengers of all ages.
Or if it's just you and your boo, you might seek the best cruises for deux.
Where would you like to cruise to?
Your bucket list is the limit when it comes to choosing your cruise destination. Cruises to Alaska have been gaining traction over the past few years, as people heed the call of the wild. Still, voyages to tropical locations like Tahiti and the Caribbean never waver in appeal.
Our advice? Take your time and browse the different cruise destinations available, pinpointing a location with the climate, culture and cuisine you're most drawn to.
How can I pay for a cruise?
Exact payment methods vary, depending on the cruise line — though you can always use a credit or debit card. Sometimes you can use PayPal, and some companies may even let you send in a check.
Perhaps the smartest way to pay for a cruise is by using a travel credit card, as you can earn points toward miles, freebies and other perks when you book a voyage.
Can I finance my cruise or pay in installments?
It depends on the cruise line. Carnival and Royal Caribbean both allow customers to finance their cruise via Uplift. Select Uplift at checkout to pay a deposit and break the rest of the fare into monthly payments. But keep in mind Uplift is a travel loan company, and interest will begin accruing immediately.
Princess Cruises has its own payment plan option called EZpay, where you can break up the fare into monthly payments. There are no extra fees associated with EZpay — Princess just charges the debit or credit card on file once a month.
Most cruise lines don't require full payment at checkout. If you book more than 30 days in advance, you'll usually only be required to pay the deposit — though you'll have to cover the fare in full by a set deadline or risk losing your spot.
Can I book now/pay later?
Generally, no. Most cruise lines require you to at least pay a deposit to reserve your cabin. Typically, you'll need to pay the remaining fare by a set date.
Book a cruise with one of these latest deals
Don't book until you've checked out the best deals for your dollars on sale cruises here: