Credit scores at risk in the aftermath of the coronavirus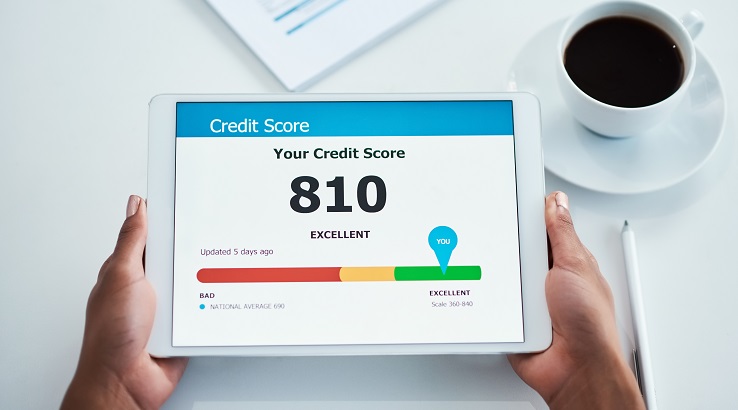 Credit score provider VantageScore recommends several simple steps to help safeguard your credit score during the pandemic.
With the White House recently announcing that it expects the coronavirus outbreak to last to August or even later, unexpected health costs, long periods of unemployment due to mandated social distancing and other financial circumstances may create challenges that make it hard for Americans to draw excessively on available credit and to promptly repay bills. It's a combination that could have negative consequences to your credit score.
To preserve your credit standing, alternative credit score provider VantageScore suggests there are two mechanisms in place to help consumers and lenders. First, a customer can request a forbearance or deferral payment plan on loans and mortgages. Many lenders offer special accommodations to deal with temporary financial hardships. A loan placed on forbearance would not be reported as being unpaid and typically would not incur additional interest.
"A loan placed in a deferred payment or forbearance plan will not result in a negative impact. Rather, the loan will continue to positively impact one's credit history and credit score, while the related balance and payment obligations under the plan will not be considered for purposes of a credit score calculation during the forbearance period," VantageScore said about the effects of forbearance on a VantageScore credit score.
"The net impact to a consumer's VantageScore credit score is "set to neutral," so the consumer's credit score is not harmed. However, any payment and delinquency history related to that loan prior to the forbearance plan would remain unchanged and therefore continue to be included in the consumer's credit score calculation."
The other tool that is available is natural disaster coding. A customer can request that a lender use a natural disaster code to reflect that extraordinary situations prevented repayment of the loan. While the nonpayment would still be reported, the trade line would be set to "neutral," having no effect on the customer's VantageScore credit score. This, of course, places faith in the lender to accurately report the disaster coding.
Credit scores
It's important to note that not all credit bureaus treat these codes equally. FICO, for example, ignores disaster codes from lenders or the credit bureaus when scoring credit. However, the notation that payment was delayed due to a disaster would remain on the credit file.
Credit scores are measures of how efficiently one uses credit. This includes how much credit a person has, how much of this credit is utilized, if a person is prompt about bill payment and how many credit products a person chooses to use.
Picture: Getty Images