Finder is committed to editorial independence. While we receive compensation when you click links to partners, they do not influence our opinions or reviews. Learn how we make money.
Credit cards with Google Pay
Discover the convenience of secure, contactless payments.
Google launched its Android Pay service in the US in September 2015 to compete with Apple Pay and Samsung Pay. These contactless payment services allow you to use your phone to make tap-and-go purchases at the checkout. Android Pay, now known as Google Pay, currently works with most contactless Mastercard and Visa credit and debit cards.
Android Pay is now Google Pay
Since the original time of this writing, Google has rebranded the Android Pay app as Google Pay. Name change aside, Google Pay works in the same fashion as Android Pay for the purposes of using your credit card to make mobile payments, albeit with a few extra features.
Compare credit cards with Google Pay
How does Google Pay work?
Google Pay uses the Near Field Communication (NFC) chips that are found in many Android smartphones to allow cardholders to make payments directly from their phone. Instead of getting out your wallet and credit card, you simply unlock your phone and tap it on contactless terminals. If your card is connected to a loyalty program, any eligible purchases you make with Google Pay will automatically earn points for your rewards account.
Google is also looking to integrate it with credit card readers, which could broaden the types of accounts you could use with Google Pay. Read more about how mobile payments work.
Google Pay Send
With the rebranding of Android Pay, Google also folded Google Wallet into the Google Pay app. This means you can now send or receive payments directly from other Google Pay users through the Google Pay app.
Which banks support Google Pay?
Google Pay continues to add participating partners since their initial launch. The table below outlines a few of the participating banks and financial institutions.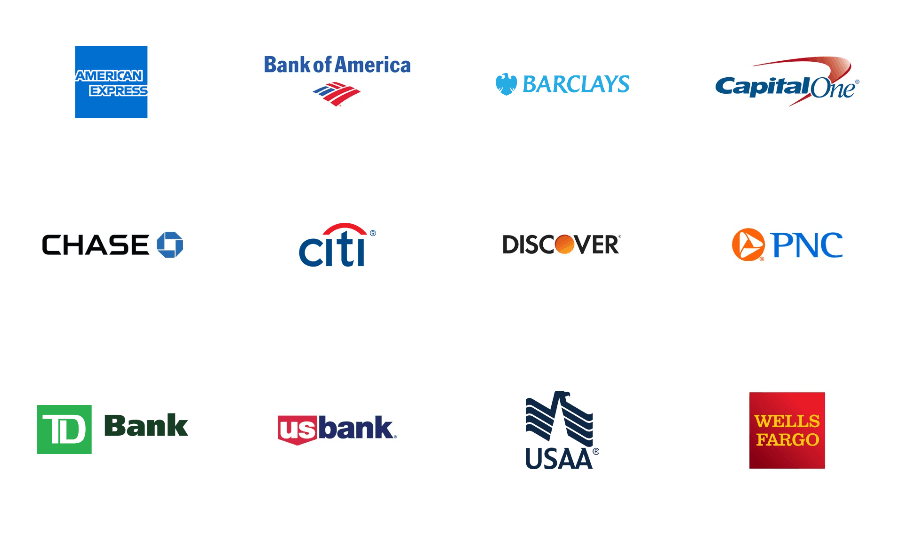 Many local and minor banks support Google Pay as well. For a complete listing, check out all current participating banks.
How do I start using Google Pay?
To start using Google Pay, you'll need an eligible credit card as well as an Android phone that has the technology required to use Google Pay: NFC communication and the Android Lollipop 5.0 OS or higher.
Download the Google Pay app from the Android app store.
Open the app and follow the setup directions. This includes inputting your credit card or bank information.
You might be asked to set up a screen lock on your Android phone if you haven't already. This is for security purposes.
Verify your payment method. This typically includes inputting a security code that Google sends to you.
In your Android settings, make sure Google Pay is set as your default payment app.
You can add additional payment methods either online or through the Google Pay app by signing in to your Google Pay account and selecting "Add payment method."
Using Google Pay in stores
Making payments in stores using Google Pay is simple. First, look for one of the two icons that indicate Google Pay is accepted: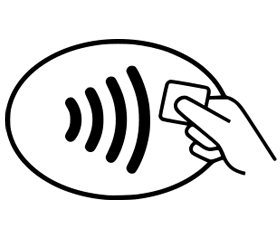 At the checkout terminal, wake up your phone and hold the back of your phone to the terminal for a few seconds. If your payment is accepted, you'll see a blue check mark on the screen. In some cases, you might need to input your card pin or wait for further instructions from the cashier.
Is Google Pay safe to use?
Google Pay uses an encrypted virtual account number to represent your account details. This means that your card details aren't stored on your phone or on the Google Pay app.
If you do suspect any suspicious activity on your account, you can also use the Google Pay app to track your transaction history. With the merchant's name and number, you can monitor and flag suspicious activity. If your card is lost or stolen, you can also use Android Device Manager to instantly lock your phone from anywhere, secure it with a new password or wipe it clean of your personal information. These features prevent anyone from using your phone for contactless payments.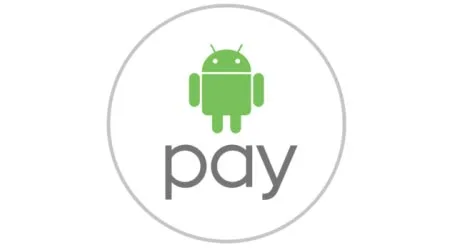 You might also be interested in
Bottom line
With so many banks and retailers supporting contactless payments, applying for and using a Google Pay credit card is a great way to keep your credit card more secure. Compare credit card options to find one that best fits your financial needs.
Frequently asked questions
Pictures: Getty Images