7 surprising trends in credit cards right now — and what you should do about it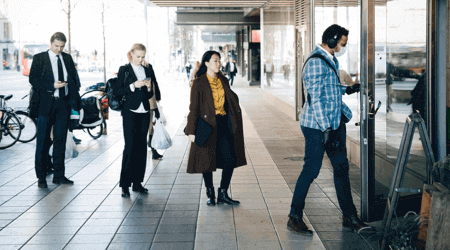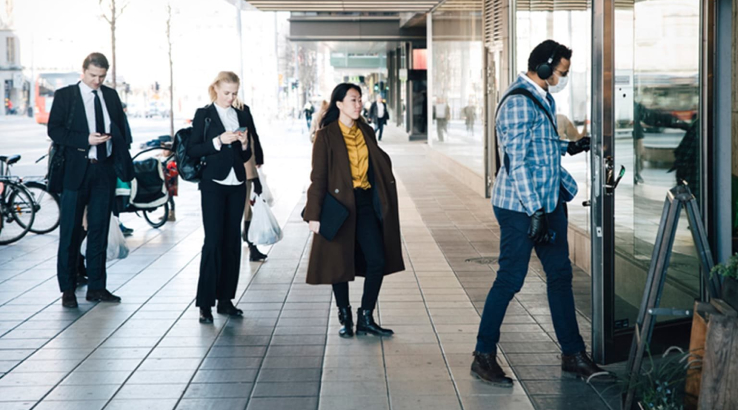 These changes are shaking up how consumers use their credit cards.
It's been a whirlwind for credit cards, and we're not done yet. The credit card industry has undergone a number of changes in the last few months and as we grapple with the COVID-19 pandemic it continues to evolve. Here are the top seven trends and changes we're observing in the credit card space and what you should do in response.
Top seven trends and changes
1. Lower APRs.
Prior to the onset of the coronavirus, the federal reserve made several cuts to the prime rate, effectively lowering credit card APRs. It was the first such cut in 10 years, aimed at bolstering the then strong US economy against economic uncertainties.
What to do about it: Credit card APRs appear to be at the same low rate resulting from the initial fed rate cuts, but keep an eye on your account. Depending on how the economy rebounds post-pandemic, card rates could hike to previous levels or beyond.
2. Shuffled perks and benefits.
Several lenders cut a series of underused perks from their cards in an effort to reduce costs. Among those to hit the chopping block was travel insurance, though the strength of extended warranties and other benefits were also reduced or removed altogether.
Other benefit changes include the reduction or removal of certain balance transfer offers. Lenders are becoming more risk averse in response to the pandemic – consumers looking to move an especially high balance may appear as a greater risk than someone moving a smaller balance.
Finally, some cardholders have reported their banks reducing their credit limit without prior warning or reasoning. Again, banks are likely protecting themselves financially where they can, resulting in reduced limits on certain accounts.
What to do about it: Review your card's benefits and perks for those important to your habits and lifestyle. It might be time to get a new card if yours no longer offers the kind of value it once did.
You should also pay careful attention to a card's terms and conditions if you're searching for a new balance transfer card. It's best to double and triple check on a card's balance transfer details prior to applying.
If your card balance is reduced, call your bank. If you want your limit restored, try negotiating and explain that your credit line served as a safety net for tough economic times. While you're not guaranteed to have your limit raised, most lenders are sympathetic during these times and willing to work something out.
3. Expanded reward opportunities.
Many banks are adding limited-time rewards to their cards or adjusting existing perks. For instance, Amex extended to rewards at supermarkets and restaurants to several cards that don't typically feature these spending categories. You might also find statement credits and other goodies added to your account to help with spending during the pandemic.
Some banks are extending the deadline on welcome offers as part of this reward outreach. Depending on your card, you might find yourself with an extra few months to hit that spending requirement.
Some readers have also reported issuers offering retention offers after they called to cancel their card. These appear to work similarly to welcome offers, offering a certain amount of cash back for spending a certain amount within the time requirements.
What to do about it: Sign in to your online account and check your benefits. Many banks are featuring new reward opportunities prominently online or in cardholder emails to help you take advantage of deals before they disappear.
If you plan on canceling your card, it never hurts to ask whether your bank can help make keeping the card during a tough financial period worth it.
4. Financial accommodations in crisis.
American Express, Chase, Discover and other banks have stepped up financial help in response to the pandemic. Many are offering more flexible support than usual by deferring payments, increasing credit lines and working with cardholders based on their circumstances.
What to do about it: Call your credit card company as soon as you need help. The earlier you reach out, the more time you have to find a solution that works for you.
5. Reduced annual fees.
Some lenders have started lowering annual fees or otherwise offering compensation to make up for card perks that prove too difficult to use this year. For example, some hotel cards have started offering the "4th free night" perk as an automatic credit to the card account since most cardholders aren't traveling. Others such as Chase are offering a flat courtesy credit to Chase Sapphire Reserve cardholders.
What to do about it: If you're an eligible cardholder, you often won't have to do anything to earn these statement credits. But if you're unsure whether your bank is reducing your card's annual fee or offering compensation, you can contact your bank to inquire.
6. Credit score requirements tightening.
While banks are sympathetic to consumer economic hardships, they're also tightening up credit score requirements to reduce their risk. Your bank may feel less inclined to extend a certain card your way now than they did 6 months ago.
What to do about it: Review and protect your credit score during this time. The three major credit bureaus, Experian, TransUnion, and Equifax have begun offering free weekly credit reports through April 20, 2021, rather than once a year. This can help you track your score more closely. If possible, you might also check for prequalification on a card before you apply.
7. Contactless payments are up.
Roughly 51% of Americans are now using contactless payments, according to a Mastercard poll. The listed reason: contactless payments are viewed as a cleaner, safer way to pay than handing over a card or swiping.
What to do about it: Try it out! Most newly issued credit cards now have this capability. While we can't vouch for the safety of contactless payments, it can prevent the need for your card to exchange hands, earning you a little peace of mind.
Staying ahead of the credit card curve
The credit card industry is changing rapidly to adjust to an uncertain economy and uncertain consumer behaviors. Whether these trends stick around or fade with the passing of the pandemic is the big question and one that we're keeping our eye on. Stay tuned for more of Finder's credit card insights as we navigate the months to come.
Photo credit: Getty Images