Credit card companies are tightening credit lines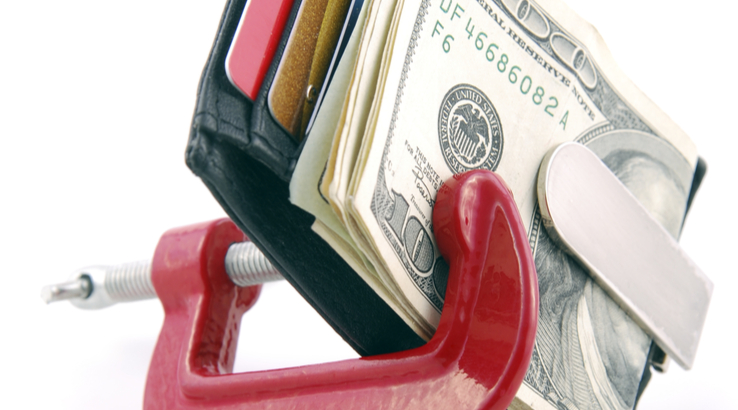 After years of increasing their credit lines, companies are now thinking twice.
Credit card companies in America get flooded with applications — about half a million every day — and now after a decade since the financial crisis, how they approve who gets a card or how much they let you put on a card is beginning to change, according to the Consumer Financial Protection Bureau's Consumer Credit Card Market Report.
Credit lines have grown steadily since the recession, and now that they're nearing the previous peaks, a degree of caution is starting to set in. For the first time since 2008, the average credit line is starting to decline.
That doesn't mean credit is drying up, though. Cardholders are still much more likely to see an increase in their credit line than a decrease, but the trend is changing and "credit line management is playing a larger role in risk management", the CFPB noted.
The agency's stats show that today consumers have a little better chance of getting a store card (51%) than a general-purpose credit card (44%), and the success of an application depends heavily upon your credit score; based on 2016 data, here are your odds of being approved:
Superprime: 84%
Prime: 65%
Near-prime: 43%
Subprime: 19%
No score: 16%
Subprime and no-score approvals aren't due to a lack of effort, either; subprime borrowers send in more applications than superprime borrowers, and those without a credit score are close behind in third.
If you do get approved, the amount of money you'll be able to charge on your card varies significantly depending on the kind of card you apply for. Unsecured credit cards now average a credit line of more than $1,800, while cards focused on subprime borrowers average about $800 and secured cards average slightly over $500.
Hoping you can borrow more in the future? You're more likely to get a credit line increase with an unsecured card (40-65% of the time) or a subprime-focused card (40-80%) than with a private label (less than 30%) or secured card (0-40%). On the flip side, your chances of borrowing less in the future also depends on the type of card. Credit line decreases typically occur with unsecured cards (4-6%) and private label cards (1-3.5%), but virtually not at all with secured or subprime-focused cards.
There are many more factors to take into consideration when choosing which credit card is right for you, though, so check out our comprehensive guide to the different types of credit cards, and we've also got tips for applying.
In related news, secured credit cards are experiencing a dramatic growth spurt.
Picture: Shutterstock