Credit builder loans can increase your score — if you don't already have debt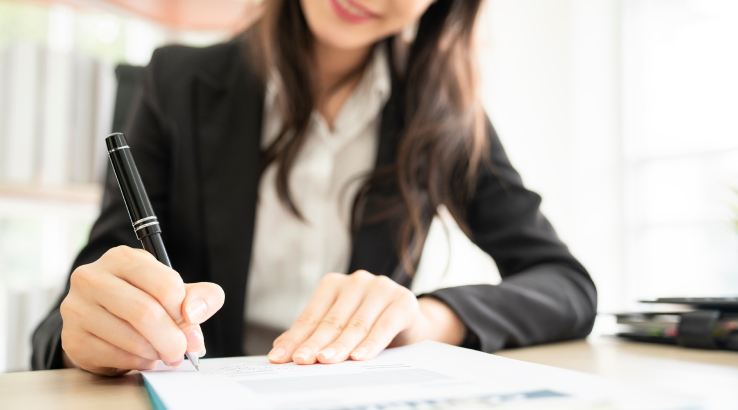 This product doesn't always build the credit — or savings — that you might expect.
Credit builder loans mainly benefit people who don't really have debt — and can actually hurt your credit rating if you already have debt — according to a study by the Consumer Financial Protection Bureau (CFPB) released Monday.
After analyzing data from 1,531 credit union members, the CFPB found that people who took out a credit builder loan without previous debts increased their scores by around 60 more points than people who borrowed while they were already in debt.
Borrowers who already had debt actually saw a decrease in their credit scores after taking out a credit builder loan. They also saw a rise in late repayments on other loans.
But there was one silver lining: borrowers who already had debt saw an increase in savings of $347. By contrast, borrowers who had no debt only increased their savings by $4.
Borrowing to build credit and a rainy day fund
Credit builder loans aren't exactly loans. They're closer to a savings product designed to help you establish a credit profile. Or they improve your credit score by adding to your history of on-time repayments. Unlike other loans, you don't need to have a credit score to qualify.
With a credit builder loan, you can typically borrow between $300 and $1,000 from a local bank or credit union. But instead of giving you the funds directly, your lender deposits it into a locked savings account.
As you repay the loan, your lender reports repayments to at least one credit bureau. After you repay the loan plus interest and fees — usually over a term of six months to two years — you can access the savings account.
Often these loans come with lower-than-average interest rates because they pose less of a risk to the lender. Borrowers in this study paid about $4 a month in interest and fees on a $600 loan with a 12-month term. That works out to an APR of just under 15% — low for a loan of that size.
Credit builder loan can actually hurt your credit
A credit builder loan works by adding to your history of on-time repayments. But if your budget is already tight, this can put you in an even worse financial situation. That's because adding to your bills increases your likelihood of missing repayments, which can tack on fees and hurts your credit score.
While the study found that fewer borrowers with debt missed repayments than those without debt, it also found that they were more likely to make late repayments on other types of debt.
This means that some of these borrowers ended up with two negative marks on their credit report after taking out a credit builder loan. That hurts your score more than being late on one repayment. And that's likely why these borrowers saw an overall drop in their credit scores.
When a credit builder loan makes sense
A credit builder loan can be useful if you don't already have a credit history and want to apply for a credit card, car loan, mortgage or another type of debt. And it can be useful if you have bad credit but currently aren't paying off any debts.
But that's not always the case. The most important factor to consider is whether you can afford the repayments. Ask your lender how much it'll cost you each month before you take out the loan. And make sure those repayments fit into your budget.
Can't wait to pay it off? There are other ways to boost your credit now
If you're already in debt and can't afford repayments, first look into other ways to increase your credit without adding to your monthly budget.
One easy way to do this is to sign up to have your landlord and utility companies report payments to the three main credit bureaus: Equifax, Experian and TransUnion.
You can also improve your credit by paying off your debts — especially your credit cards. Your credit utilization ratio, which measures how much credit you have access to against your current debts, counts for about 30% of your score. That's nearly as important as on-time repayments. Experts generally recommend keeping this number below 30%.
And if you just wish you had more wiggle room in your monthly budget, consider taking out a debt consolidation loan with a longer term. This can break up your monthly repayments into a more manageable size. And it can help you save on interest if your credit score has increased since you borrowed. But you generally need a good credit score of at least 670 to qualify — or at least a 760 to get the lowest rates.
More studies needed to understand how this product works
This study is one of the first of its kind. Before, we had little evidence that credit builder loans actually increased credit scores.
It tells us that taking on debt might not be the solution to bad credit if you're already in debt. And it might force you to build up savings, which can help you avoid borrowing in the future.
But we'll need more data to know exactly what the long-term effects of credit building really are.
Photo: Getty Images