2021 travel may require a COVID-19 vaccine passport — here's how to get one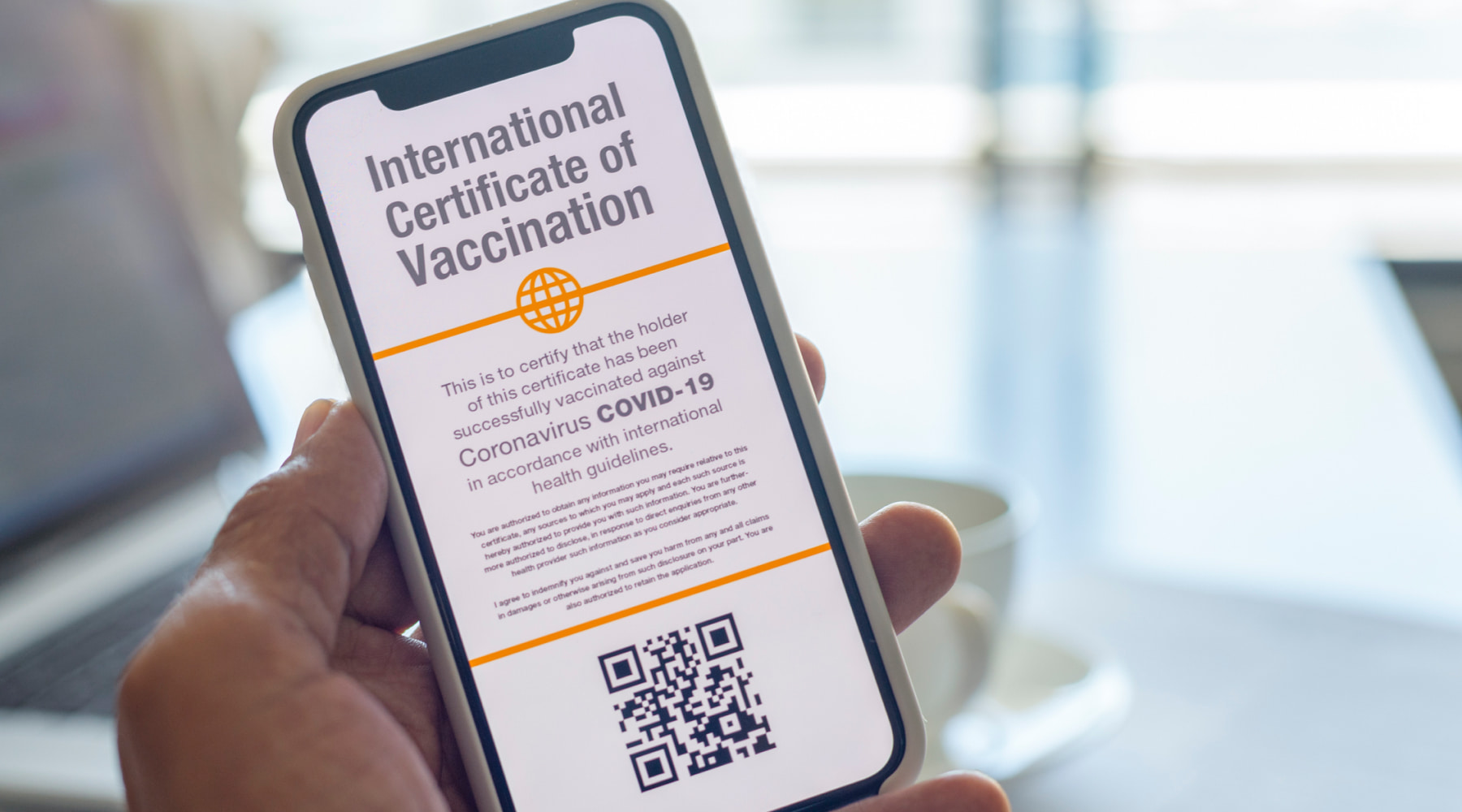 Tech companies are developing apps so people have proof of vaccination handy.
As COVID-19 vaccines are gradually rolled out, leaders around the world are brainstorming ways to confirm who has and hasn't been vaccinated. Soon, you may need to show proof of vaccination to fly, visit foreign countries and enter crowded places like concert venues, stadiums, movie theaters and offices. However, specific regulations regarding a COVID-19 passport haven't been announced yet, so the details of how this will unfold are still unclear.
Here's what we know so far
Both government agencies and private companies are working to develop apps for the purpose of vaccination tracking. CommonPass and the IATA Travel Pass are two that should be available soon.
CommonPass
CommonPass is the result of collaboration between The Common Trust Network — an initiative of a nonprofit called The Commons Project, along with the World Economic Forum — and multiple international airlines including United Airlines and JetBlue. With CommonPass, users will upload their medical info to show evidence of a COVID-19 test result or vaccination, and the app will generate a QR code. The QR code can be scanned to confirm someone's eligibility to travel or otherwise participate in a public activity.
CommonPass can also gather health requirements set in place by local, state and federal governments so that users can see information like whether or not a self-quarantine is necessary in their destination.
IATA Travel Pass
The International Air Transport Association is almost finished with its Travel Pass app. This app is built on blockchain technology, which means the app won't store your personal data. The Travel Pass will also allow people to manage other digital documentation, like their passport and vaccine information not related to COVID-19.
Apps from private companies
Other apps are being designed by big tech companies with a similar purpose. For example, IBM came up with Digital Health Pass, which lets companies and venues customize the requirements for entry. The Digital Health Pass allows users to upload their health info into a mobile wallet so results are easily accessible when they want to visit an establishment that has restrictions in place.
What this means for you
Since we're still in the early days of the vaccine rollout, for most people these vaccination passports are simply something to be aware of in the days, weeks and months ahead as the world makes plans to reopen. When these apps do become available, be sure to read the terms and conditions before signing up in order to understand the privacy implications involved in sharing your medical information.
How to get a COVID-19 vaccination passport
Vaccine passports and apps aren't yet widely available. However, tech companies and some government agencies have stated that they should be ready for public use in the first half of 2021. For example, CommonPass is currently being tested with United Airlines and Cathay Pacific, and the IATA's app is scheduled to be released in the first quarter of 2021.
After the apps are released, you should be able to download them from the App Store or Google Play. The specific documentation you'll need to upload into each app isn't clear yet, but we'll update this article as we learn more.
Traveling during the COVID-19 pandemic
If you plan to travel during the pandemic, monitor and understand the
risk assessment levels for your destination
when planning your trip, before departure and on arrival. Follow safety measures that include wearing a mask in public settings, maintaining social distancing and washing your hands. If you are diagnosed, have symptoms of or are waiting for test results for COVID-19 — or are otherwise at risk of illness — do not host, attend gatherings or travel for 14 days. Note that the
CDC warns against cruise travel
at this time.
Photo: Getty Images