COVID sends parents scrambling for federal student aid — here are your options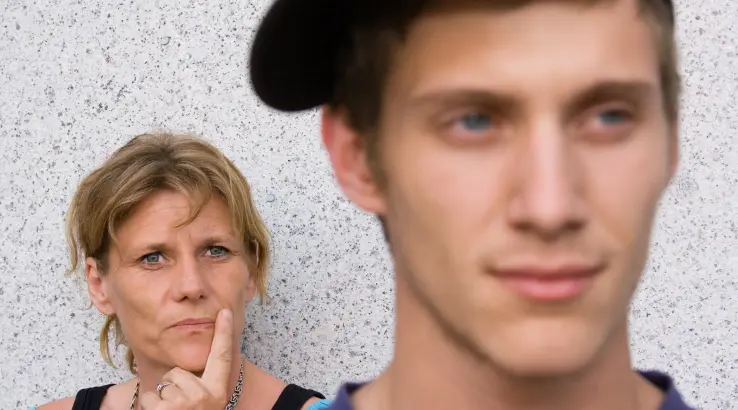 It's not too late to fill out the FAFSA for this year — but apply as soon as you can.
Close to 40% of parents who didn't plan on applying for federal student aid have changed their minds, according to a Discover Student Loan survey released Thursday.
Discover polled families right at the beginning of the coronavirus outbreak in early March and then again in May. The May survey found that some 48% of parents lost income due to COVID-19.
Some 44% don't have as much funding to put toward their child's college education as planned. And 53% are worried their child isn't getting the aid they need — a nine-point increase from March to April.
"Those are significant changes at a time when families are thinking about college and exploring funding options," said Vice President of Discover Student Loans Manny Chagas in a statement. "It underscores the importance of filling out the FAFSA each year."
The FAFSA is the Free Application for Federal Student Aid, which is the application that students need to fill out to get federal loans and grants.
How to get federal aid at the last minute
Even though the semester has already started, it's still possible to apply for federal student aid for the 2020-2021 academic year. The federal deadline to fill out the FAFSA is June 30, 2021.
Students can get started by going to the Federal Student Aid (FSA) website and setting up a FSA account. Once they have an FSA ID, they can get started on the application.
It helps to have your Social Security card, driver's license, previous tax returns, W-2 forms and statements from bank or investment accounts on hand before you get started. Undergraduates might also need to have their parents fill out a section on their parents' income and demographics.
It can take about 30 minutes to complete. After you submit the application, wait for a financial aid award letter from your school. This should state how much federal aid you're eligible to receive and a chance to accept some or all of the federal student loan.
Get it done as soon as you can so you can access funds to cover non-tuition expenses quickly — like housing, food transportation and other personal costs.
Also let your financial aid office know if you've decided to apply for federal aid. Otherwise you might me marked as late on tuition and fee payments.
More ways to pay for school
In some cases, federal student aid might not be enough. Undergraduates can only receive between $5,500 and $12,500 per academic year, depending on their dependency status and year in school. The cost of attending college for one year can range from around $18,400 at a two-year public school to $54,000 at a private school.
If you still come up short after applying for federal aid, you might want to consider parent loans and private student loans.
Parent PLUS loans
The Department of Education offers financing for the remainder of a child's full cost of attendance. These are only available to biological or adoptive parents of undergraduate students.
It's still a federal loan, but it comes with higher interest rates and fewer repayment options than other types of federal aid. Most income-driven repayment plans are off the table and you're limited to a choice between a 10- and 25-year loan term unless you take out a direct consolidation loan.
But it could be a good deal for borrowers with credit scores below 670, or what lenders consider to be "good credit".
While parents still have to pass a credit check, you have the chance to explain any negative marks on your credit report. Or you can bring on an endorser, which is similar to a cosigner.
Private student loans
Private loans are designed to cover costs that remain after students apply for federal aid. Typically they come with higher rates than you'd find on a student loan. But now, they might actually be less expensive than a PLUS loan.
That's because the Federal Reserve has kept interest rates at record lows. The Fed rate influences all other interest rates, including student loans. In some cases, you can find interest rates as low as 1.5%.
But be careful when choosing your rate. Currently variable rates start lower than fixed interest rates. But variable rates are subject to change every three months while fixed rates stay the same as you pay off your loan.
After the economy recovers, you could end up paying several percentage points more in interest than you originally signed up for. Unless you expect to repay the loan within 10 years, consider a fixed rate instead.
Work study, grants and scholarships
It's likely that you've missed the deadline for free options like work study, grants and scholarships for this year. But it's possible that some are still available. Reach out to your school's financial aid office to find out which programs you can still apply for.
How to prepare for next year
Get a head start on next year so you can take advantage of as much free financial aid as possible. You can do this by researching scholarship and grant deadlines. And plan to fill out the 2021-2022 FAFSA as soon as it becomes available on October 1, 2020.
Many scholarships and grants rely on the FAFSA to process your application. Since many of these are available on a first-come, first-served basis, getting your FAFSA in as soon as possible can open you up to more opportunities.
Also fill out the College Board's CSS Profile as soon as it's available on October 1, 2020. The CSS Profile is an application for non-federal aid and can open you up to even more grant and scholarship opportunities.
Consider setting up an appointment with your financial aid office for more ideas on how to prepare for the coming academic year. They can walk you through all of the options available to you through the school — including some that you might not have found otherwise.
Photo: Getty Images