Workers comp rocked by COVID claims and changes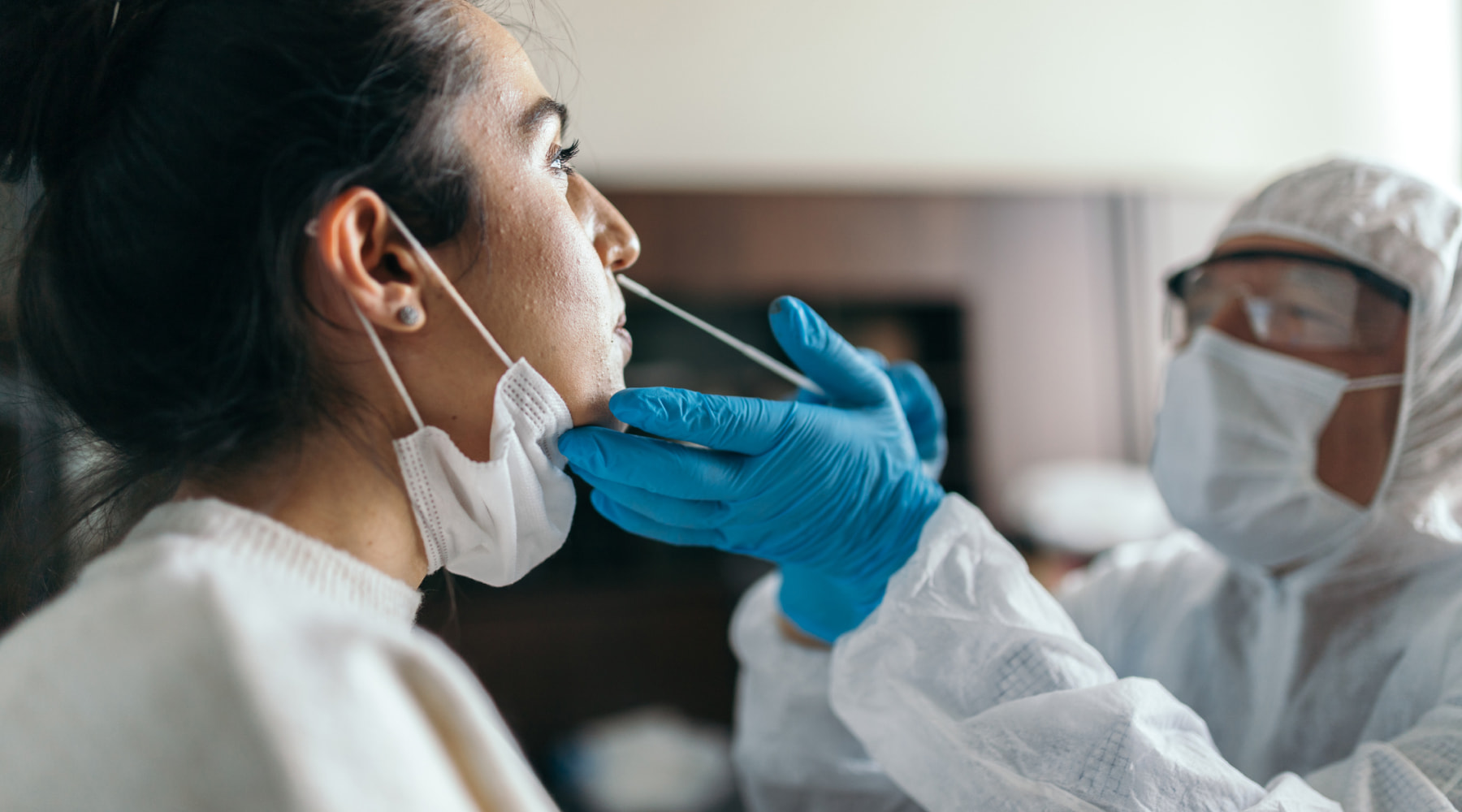 Here's what to expect if you get sick from the coronavirus on the job.
Another fallout from the coronavirus in 2020: It's led to high numbers of workers compensation claims in some states.
Overall, the number of paid claims that are related to COVID differs wildly based on the state and industry, a new Workers Compensation Research Institute (WCRI) study showed. The study is called The Early Impact of COVID-19 on Workers' Compensation Claim Composition.
Massachusetts saw the highest number at 42% of claims related to COVID. New Jersey followed on its heels with 34%, and the next three states saw just over 15% COVID claims.
The five states with the most COVID workers comp claims were:
Massachusetts
New Jersey
Connecticut
Michigan
Illinois
The five states with the least COVID workers comp claims were:
South Carolina
Kansas
Texas
Arkansas
Nevada
Service workers affected the most, claims data suggests
During the lockdowns from April to June 2020, 85% of paid workers comp claims were filed by service workers for COVID-19, the WCRI report stated.
Employees who filed the most COVID claims also work in the medical field, such as office employees of doctors or dentists and those working at assisted living centers.
On the other end, construction workers saw the least amount of change in workers comp claims. Also, those in administrative fields or who work from an office saw a nearly 60% drop in non-COVID claims.
This shift in claims from office workers may reflect how these people are performing their work from home during the pandemic.
Is it easier to apply for workers comp in 2021?
How easy it is to file for workers comp depends on how much proof you're required to give that you contracted COVID on the job.
While workers comp normally only covers occupational illnesses from workplace hazards, some states are passing laws or issuing executive orders that assume a worker must have contracted coronavirus on the job, typically for healthcare or essential workers. Under these "presumption laws," employees don't need additional evidence to receive workers compensation, leading to potentially faster approvals.
These states have presumption laws for specific workers, according to the National Conference of State Legislators:
States with presumptive workers compensation
Who's covered
California
All employees not working exclusively from home or exposed in a hazardous workplace
Florida

Child safety investigators
Corrections officers
First responders
National Guard service members responding to COVID-19
State-employed healthcare workers

Illinois
All essential workers
Kentucky

Child advocacy, rape crisis and domestic violence workers
Childcare employees
First responders
Grocery store workers
Healthcare workers
Military and National Guard members
Postal employees

Michigan
First responders and healthcare workers
Minnesota
First responders and healthcare workers
New Hampshire
First responders
New Jersey
All essential workers
New Mexico
Some state workers and volunteers
North Dakota

First responders
Healthcare workers
Life Skills and Transition Center employees
Service providers for people with disabilities

Texas
Nurses
Utah
First responders and healthcare workers
Vermont

Childcare workers
Corrections officers
First responders
Grocery store workers
Healthcare workers
Long-term care employees
Pharmacy workers
Other workers with high exposure

Washington
First responders and healthcare workers
Wisconsin
First responders
Wyoming
All workers covered by workers compensation
Can I file a claim for getting the coronavirus in 2020?
You might if you got the coronavirus in late 2020 or if you've already notified your employer that you were diagnosed but haven't filed for workers compensation.
You're required to notify your employer as soon as possible after getting the coronavirus. The exact timeline varies by state, but it can range from 10 to 90 days.
After that, most states require you to file the official workers comp claim within one to three years, although the time limit is shorter in some states.
How do I prove I was exposed on the job?
Whether or not you're covered under a state presumption law, you could be entitled to workers comp benefits if you can prove that you were exposed on the job.
Some states like Washington are evaluating each case. Insurance companies may ask questions like:
Whether you have the same risks on and off the job
Whether your job exposes you to more risk than you'd have otherwise
Any situations or reports that directly show you were exposed on the job, like caring for a COVID-positive patient
How to file a workers comp claim for COVID-19
The basic steps for filing a workers compensation claim are:
Notify your employer about your work-related illness.
Complete the Notice of Accident or Illness form, provided by your employer.
Get medical treatment before or after notifying your employer.
Complete a Claim for Compensation, attaching an official diagnosis, medical bills and other proof if needed.
Return the claim form to your employer.
Follow your doctor's orders and state or employer procedures for COVID quarantine and treatment.
Image: Getty