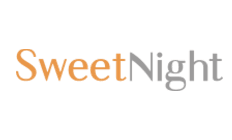 Sweetnight mattress coupon codes
Get a sweet night's sleep on a mattress that won't bulldoze your budget.
Why is my code not working?
Check to make sure it's not expired, case-sensitive or unavailable for the items in your cart. Contact Sweetnight directly for help using a specific code.
When's the next sale?
Look for the best deals on mattresses during Black Friday, Cyber Monday, Memorial Day, Labor Day and other holidays that fall on a three-day weekend.
You can also earn a free $75 Amazon gift card by referring a friend to Sweetnight — if they make a purchase using your 10% off code, you'll cash in on the deal.
Our top mattress promo codes May 2021