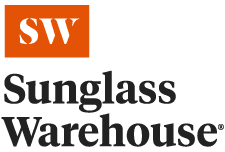 Sunglass Warehouse coupon codes
Rock stylish shades with 99% UVA/UVB protection at a steal of a deal.
Can I get free next-day delivery?
No. Express shipping starts at $13.09. Exact rates are calculated at checkout based on the weight of your order and delivery location.
All US orders of $25 or more ship first class for free and usually arrive in three to five business days.
When's the next sale?
Instantly get 20% off your first order when you sign up for email. The brand also runs frequent sales throughout the year, offering deals like 15% off nearly all shades on its site and special savings for Veterans Day, Memorial Day and other holidays.
Shop the clearance page to save even more.
Frequently asked questions