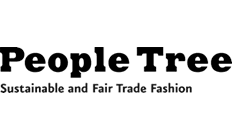 People Tree promo codes
Join the fair trade fashion movement with European-inspired statement pieces.
Can I get free next-day delivery?
No. People Tree is based in the UK, so shipping to the US costs £20, or around $25. Most orders arrive within three to four days after dispatch.
When's the next sale?
People Tree runs seasonal sales throughout the year. Its mid-season sale usually happens in the fall, offering discounts on both last season's looks and select fall pieces. Students can save 15% on every order — just register and sign in with Student Beans.
Frequently asked questions