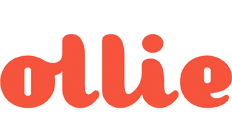 Ollie dog food promo codes
Wholesome, healthy meals for your pooch delivered straight to your door.
Can I get free next-day delivery?
Ollie subscriptions always ship for free. They're scheduled every two weeks so you never have to worry about rounding up your pup's next meal.
When's the next sale?
New customers can save 20% on their first two boxes. You can also snag a discount by signing up for the company's email list.
Frequently asked questions