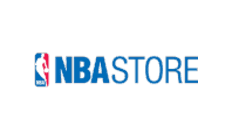 NBA Store promo codes
Sport authentic gear from your favorite teams.
Can I get free next-day delivery?
No. Next-day delivery starts at $24.95 and is only available to addresses in the continental US.
When's the next sale?
Be on the lookout for frequent deals from the NBA Store, with some of the deepest discounts available around the Black Friday and Cyber Monday shopping season.
You can also save 10% instantly just by signing up for the brand's email list.
Vets and members of the armed forces can take advantage of the 15% military discount.
Frequently asked questions