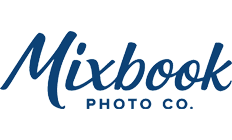 Mixbook coupon codes
Make magical photo creations without blurring your budget.
It looks like we don't have any coupons at the moment.
Can I get free next-day delivery?
No. Express delivery to the continental US costs between $24.99 and $49.99, depending on what you order. Expect extra fees for expedited delivery to Alaska, Hawaii and Puerto Rico. Express delivery usually arrives to customers in the continental US within three business days, and to Alaska, Hawaii and Puerto Rico in five business days.
When's the next sale?
Mixbook frequently holds sitewide sales — sometimes offering as much as 50% off nearly everything on the site. Look for the best deals around holidays like Black Friday, Christmas, Valentine's Day and Mother's Day. You can also score $20 off your next purchase by referring a friend. Or, sign up for Mixbook's email list to earn as much as 50% off your first order.
Frequently asked questions